Both Europe and communist China are experiencing energy crises at the moment. Although the causes of their energy crunches are different, their experiences offer a dire warning for the United States.
The main culprit of Europe's energy supply shortage is the European Union's unrealistic climate policy. The Paris Agreement sets a goal of limiting global warming to 1.5 degrees Celsius. To meet this goal, Britain and the EU vowed to cut back carbon emissions drastically and become carbon neutral by 2050. Britain and the EU have subsidized renewable energy such as solar and wind while closing hundreds of coal plants. Britain has only two coal plants remaining. Greece plans to shut down coal-fired power plants by 2025, and Finland said it would outright ban coal use by 2030. Germany is on its way to closing all 84 of its coal-fired plants by 2038.
While aggressively closing coal plants, a number of European countries have also banned fracking and some refuse to invest in nuclear energy. These policies have put Britain and the EU at the mercy of renewable energy and natural gas (mostly imported from Russia).
Last year's government-imposed lockdowns forced many energy producers to cut back production, and as a result European natural gas reserves are running low. But a cold winter last year and economic recovery from the COVID-19 pandemic have driven up energy demand worldwide. With higher demand and limited supply, both the United Kingdom and the EU are experiencing a widespread natural gas shortage. The price of natural gas has increased more than 100 percent and is at its highest in more than seven years.
Then the wind in the usually storming North Sea stopped blowing, which caused wind-powered electricity production to slow down and sent electricity prices soaring. Many European countries had to turn to coal plants for rescue, so coal usage in Europe rose 10 to 15 percent this year and the price of coal increased.
The double whammy of natural gas shortages and reduced wind power hit the United Kingdom especially hard. Natural gas provides more than a third of the nation's electricity and the heating needs for 85 percent of homes. Britain also counted on wind power to help it achieve its carbon-neutral goal by 2050. After the wind stopped blowing in recent months, Britain had to ask Électricité de France SA to restart a coal power station in Nottinghamshire to make up for the loss of electricity from Britain's wind farms. A shortage of truck drivers has exacerbated Britain's energy woes. The BBC reported that a "handful" of gas stations were closed because of a lack of delivery drivers. There were long lines outside open gas stations. Transport Secretary Grant Shapps said the government might bring in the army to drive fuel tankers if Britain's energy crunch continues.
The widespread energy shortage and rising energy prices have already slowed down Europe's economic recovery. Facing higher energy bills, businesses and consumers are cutting back their spending. Suppose this coming winter is as cold as last winter. European governments may have to ask some businesses to cease operations to conserve energy for consumers to stay warm—an approach Communist China is currently taking to address its own energy crisis.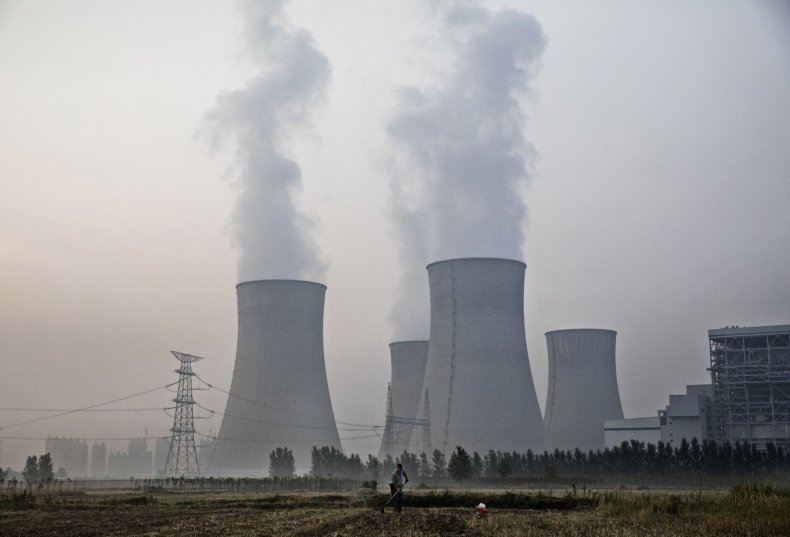 China is experiencing a severe shortage of electricity at the moment. Unlike Europe, China has no lack of coal-fired plants. Since signing up for the Paris Climate Accords, it has only built more new coal plants domestically and internationally. Last week, President Xi Jinping finally announced that the country would stop building new coal plants abroad, but didn't commit to doing the same domestically. China's economy remains heavily reliant on coal.
The main culprit of China's current energy crisis is its central planning price model, in which the government regulates and sets electricity prices for end-users. China is the world's largest coal producer as well as the world's largest coal importer. Chinese coal power plants, however, have to pay for their coal at market price. Rising global demand has caused the price of coal to more than double this year. Chinese power generators haven't been able to pass the higher cost to their customers because of the government's price controls, and regulators have been slow to react to changing market conditions.
Consequently, some Chinese power generators are reluctant to boost production to meet rising demand for electricity because the more they produce, the more money they lose. Such reluctance has limited the energy supply, but energy demand remains high as China's economy is recovering from the pandemic-induced recession. The result has been a power shortage. Since mid-August, more than half of China's 31 provincial jurisdictions have begun rationing electricity and implementing rolling blackouts. In some cities, malls closed early. Some businesses lit candles to stay open. Residents have to travel around the towns in the dark because local governments have turned off traffic lights and street lights to save energy.
In the Northeast region, where temperatures have already dropped to the low 40s, the local government halted production in many factories, including suppliers of Apple and Tesla, to conserve energy for heating homes. Goldman Sachs analysts cut their forecasts for China's economic growth in 2021, citing production disruptions caused by the energy crunch, and warned that global supplies of goods from iPhone parts to textiles to toys could be affected.
Here in the United States, President Joe Biden and his progressive allies have embarked on an aggressive climate policy closely following the European model. Biden canceled the Keystone XL Pipeline project, rejoined the Paris Climate Agreement and suspended new oil and gas drilling permits on federal land. Buried in Biden's $3.5 trillion spending plan is a Clean Electricity Payment Program, which demands that 80 percent of U.S. electricity come from zero-carbon sources by 2030. Speaking to the United Nations General Assembly, Biden pledged to reduce U.S. carbon emissions by 50 percent by 2030. Analysis shows Biden won't meet this goal without a tax hike on carbon emissions and a "phase-out" of natural gas-fired utilities and appliances.
The energy crisis in Europe has shown that an energy policy aiming to phase out fossil fuels overnight and rely on renewable energy sources alone is unrealistic and dangerous. Renewable energy like wind is often unreliable, and dependence on an adversary such as Russia for energy supply endangers national security.
The energy crisis in China, meanwhile, should teach President Biden that an energy policy rooted in central planning only makes the matter worse. The dark streets of Chinese cities and silence from Chinese factories offer a preview of what life is like when there is not sufficient supply of energy—something Americans have had the good fortune not to experience so far. If President Biden ignores these warnings, the energy crunch that Europe and China are experiencing today is waiting for Americans in the near future.
Helen Raleigh, CFA, is an American entrepreneur, writer and speaker. Helen is the author of Backlash: How China's Aggression Has Backfired and Confucius Never Said. Follow her on Twitter: @HRaleighspeaks and visit her website: www.helenraleighspeaks.com.
The views expressed in this article are the writer's own.