Worried About Shark Attacks? Dorsal, Sharktivity Apps Let You See Where a Shark Has Been Spotted
Ever since movie-watchers first heard the iconic "da-dum, da-dum" score in the opening scene of Jaws and anxiously awaited the death of actress Susan Backlinie, the possibility a shark lurking beneath the water's surface has troubled some beachgoers. While the likelihood of an attack is extremely low, two phone applications aim to help ease worried minds and keep people safe in the event a shark is spotted in the area.
The Atlantic White Shark Conservancy teamed up with the Massachusetts Division of Marine Fisheries, the Cape Cod National Seashore, and officials from Cape Cod, Massachusetts, and South Shore, Massachusetts, to create Sharktivity.
The mobile application allows users to filter a map of white shark sightings by year, month, week or the past two days. Users can also learn about the activity of 16 white sharks that have been tagged and have movements picked up by satellite detection. Newsweek reached out to the Atlantic White Shark Conservancy but did not receive a response in time for publication.
While the application can certainly keep people informed about sharks that have been spotted in the area, the website clarifies that it's not an "early detection system," and shouldn't be taken as advice on what parts of the water are safe.
"The only way to completely rule out a close encounter with a shark is to stay on shore," the website explains.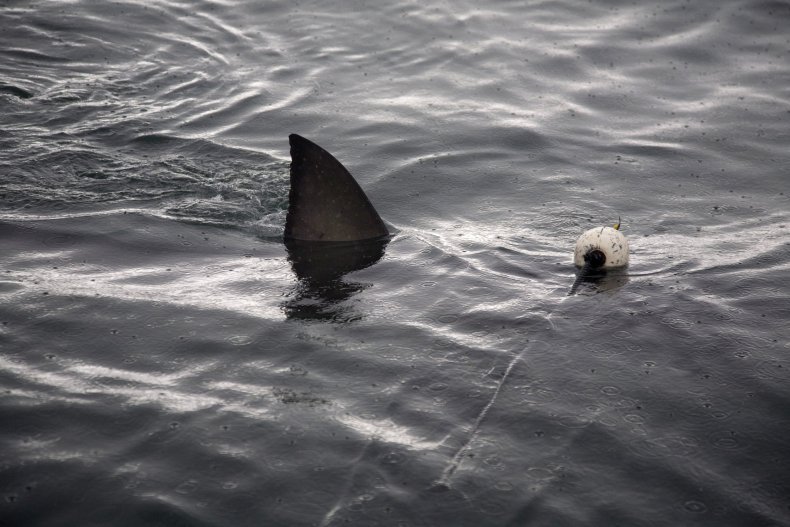 A self-described "community-based shark alert solution," Dorsal is broken down into three categories: Australia, the United States and Hawaii. After selecting one of the three categories, users are able to further refine their search by area and the United States is broken down into California, the Gulf Coast, the North East, the North West and the South East. Each sub-category can be further refined by a zone and then further filtered by location.
Sightings are listed in chronological order or displayed on a map and contain information such as the report type; breed and length of shark; and any comments about the sighting.
"Kristen reported that two boys were boogie boarding in the surf and a juvenile great white swim [sic] within 15 feet of them headed south towards the pier," one comment on a sighting in California read. "It also swam right by a man about 100 yards further south."
Users are able to submit sightings directly on the app, the website, Facebook or Twitter, which are then independently verified before they're posted, according to the website.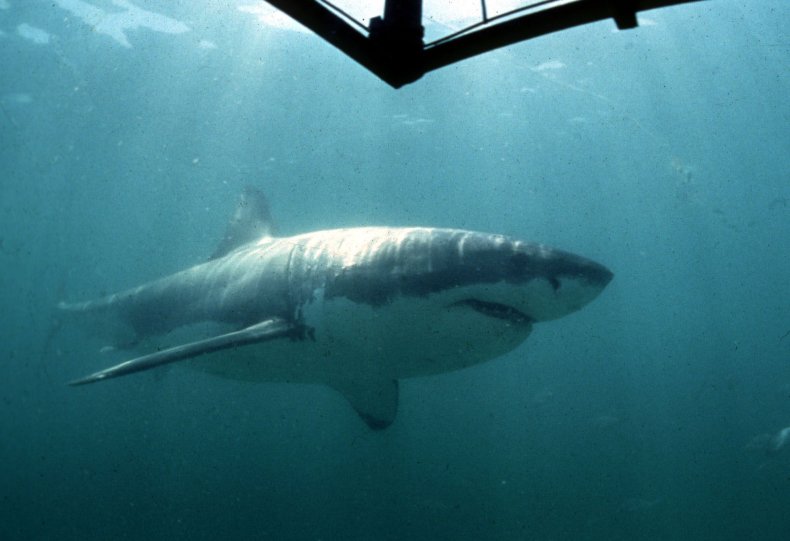 Sarah Beardmore, co-founder of Dorsal, told The Northern Star that the application has been working with Onboard Smarts, a software development lab, to train artificial intelligence software to detect sharks using drones.
"Using drones in real-time means shark alerts can be pushed out to more than a quarter of a million existing Dorsal users, and the natural extension of this will be to use the drone itself to alert those in the ocean and guide lifesavers quickly to the area of concern," Beardmore explained.
In 2017, there were 88 confirmed, unprovoked attacks worldwide, according to the Florida Museum, with only five of them being fatal. There were an additional 30 provoked attacks, which the Florida Museum defines as an incident that occurs when a "human initiates physical contact with a shark," such as when a diver grabs a shark or a spearfisher is attacked while feeding sharks.