The Worst #MeToo Apologies From Famous Men Accused Of Sexual Misconduct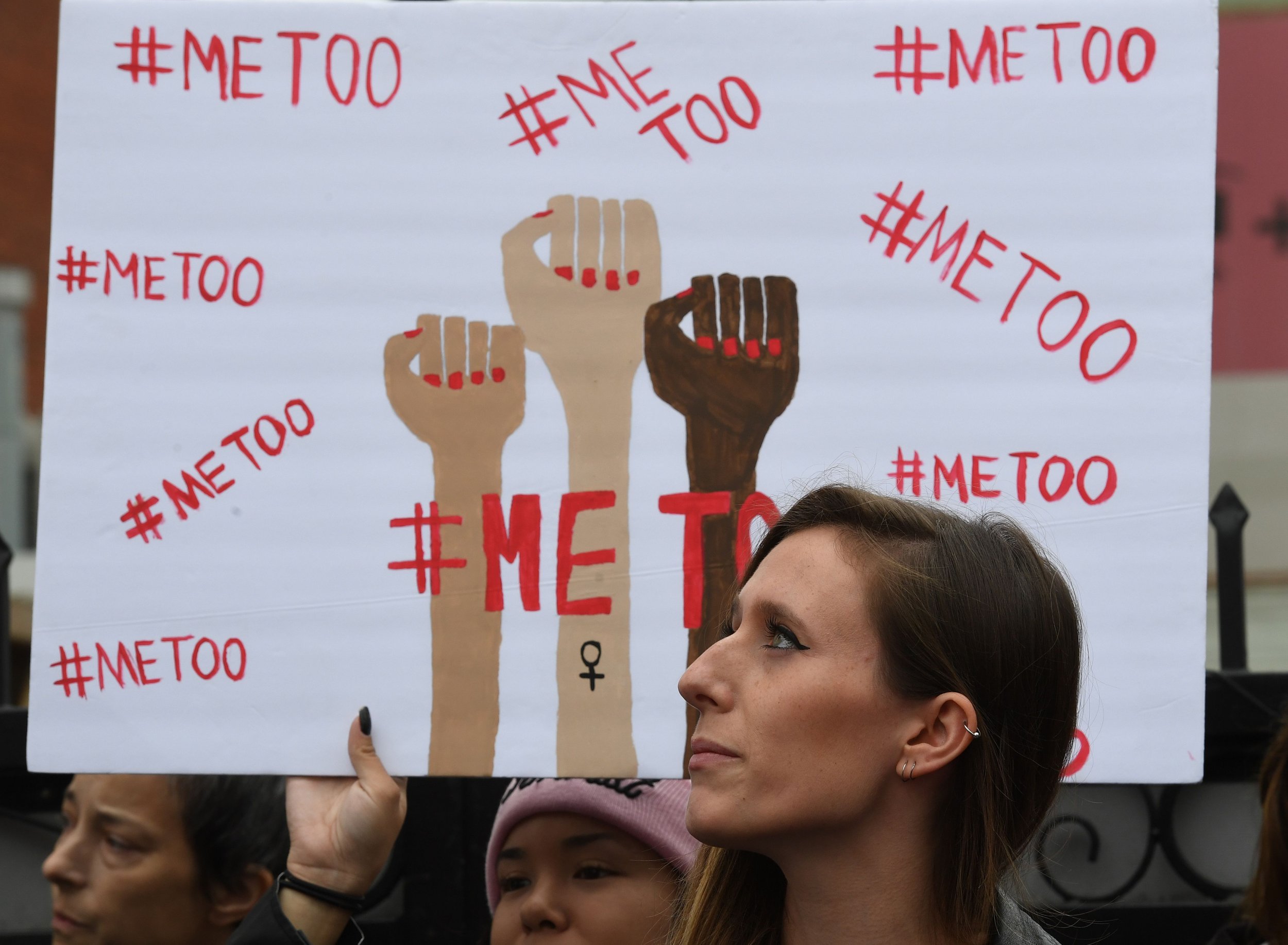 The sexual misconduct allegations against powerful men keep on coming — and the apologies keep getting worse.
As the #MeToo campaign brings down prominent players in Washington and Hollywood, many of those men are proving they have no idea how to apologize for their alleged or confirmed transgressions. Maybe that's to be expected when Harvey Weinstein, the movie mogul whose predations started the campaign, issued an apology quoting a non-existent Jay-Z lyric.
Since then, several men have one-upped him by issuing apologies with curse words, objectifying language, self-promotions, and terrible excuses for their behavior. And one is even going back on an apology that came long before #MeToo.
These are, so far, the worst of the worst:
7. Charlie Rose
The CBS host has been accused of sexual harassment by eight women. In his apology, he never actually apologized, but he did throw in a few words at the end that made it sound like he was astonished to learn that women are people.
"I have learned a great deal as a result of these events, and I hope others will too," Rose said. "All of us, including me, are coming to a newer and deeper recognition of the pain caused by conduct in the past, and have come to a profound new respect for women and their lives."
6. Louis C.K.
The revered comedian admitted to masturbating in front of young women after years of refusing to speak about the rumors of his harassment. Like Rose, he never explicitly apologized in his apology. C.K. bluntly fessed up to his behavior and expressed regret, but he didn't exactly settle on the most elegant rhetoric for the situation.
"These stories are true," he said at the beginning of his statement.
"At the time, I said to myself that what I did was O.K. because I never showed a woman my dick without asking first, which is also true. But what I learned later in life, too late, is that when you have power over another person, asking them to look at your dick isn't a question. It's a predicament for them. The power I had over these women is that they admired me.
He had space to call his dick a "predicament." But the words "sorry," "apology," or "apologize" didn't make it in.
5. Russell Simmons
The Def Jam co-founder was accused of raping screenwriter Jenny Lumet. In his apology, he said he's never been violent, but didn't outright deny claims that he trapped Lumet in a car, brought her to his home, and raped her. He did, however, make room for some promotion of his yoga studio.
"While I have never been violent, I have been thoughtless and insensitive in some of my relationships over many decades and I sincerely and humbly apologize. ... I will convert the studio for yogic science into a not-for-profit center of learning and healing," he said in his statement.
4. George H.W. Bush
Six women have accused the former president of groping them during photo shoots during and after his time in office. A statement from Bush's spokesman dismissed this as an old man's sense of humor.
"At age 93, President Bush has been confined to a wheelchair for roughly five years, so his arm falls on the lower waist of people with whom he takes pictures," the statement said.
"To try to put people at ease, the president routinely tells the same joke—and on occasion, he has patted women's rears in what he intended to be a good-natured manner. Some have seen it as innocent; others clearly view it as inappropriate. To anyone he has offended, President Bush apologizes most sincerely."
The excuse that the groping was simply elderly humor enraged women so much that it pushed at least one more accuser to speak out.
"I was starting to get irritated, because they were trying to excuse it like he was just a doddering old man," the woman, who remained anonymous and said Bush groped her during his 1992 reelection campaign, told CNN.
"He was a sitting president who was running for election."
3. Garrison Keillor
The Minnesota Public Radio star, who built a career around cherishing the written and spoken word, couldn't muster any eloquence after the station fired him for alleged inappropriate behavior.
Keillor claimed he had put his hand on a woman's bare back to comfort her and then moved it "about six inches" up her open shirt. He seemed baffled by why she would speak out about it.
"She recoiled. I apologized. I sent her an email of apology later and she replied that she had forgiven me and not to think about it. We were friends. We continued to be friendly right up until her lawyer called," he wrote.
But he soon added that, even if he has touched women inappropriately, women still like his butt.
"If I had a dollar for every woman who asked to take a selfie with me and who slipped an arm around me and let it drift down below the beltline, I'd have at least a hundred dollars. So this is poetic irony of a high order," he said. "But I'm just fine. I had a good long run and am grateful for it and for everything else."
2. James Toback
The Hollywood director has been accused of misconduct by more than 300—yes, 300—women.
His response? Well, he wasn't too happy.
"Lemme be really clear about this. I don't want to get a pat on the back, but I've struggled seriously to make movies with very little money, that I write, that I direct, that mean my life to me," he said in his statement.
"The idea that I would offer a part to anyone for any other reason than that he or she was gonna be the best of anyone I could find is so disgusting to me. And anyone who says it is a lying cocksucker or cunt or both. Can I be any clearer than that? … Anyone who says that, I just want to spit in his or her fucking face."
He also blasted a Rolling Stone reporter for even asking about the accusations, something Toback called "very rude."
1. Kevin Spacey
The now-fired House of Cards actor was accused by at least 20 men of inappropriate touching and advances. In his apology posted on Twitter, he suggested remorse for his "deeply inappropriate drunken behavior."
Then in the very same statement, he came out as gay, something that had nothing to do with the allegations against him.
"I have loved and had romantic encounters with men throughout my life, and I chose now to live as a gay man. I want to deal with this honestly and openly and that starts with examining my own behavior," he wrote.
Spacey's attempted diversion drew even more scorn for his allegations, and even the alt-right troll Milo Yiannapoulos condemned Spacey and accused the actor of perpetuating stereotypical links between gay men and sexual misdeeds. When even Milo is sickening by your apology, you've really done it wrong.
Bonus Apology: President Donald Trump
Our president has rarely apologized for anything in his life, including the sexual harassment allegations against him. A rare exception came last year, after the leak of an Access Hollywood tape showing him bragging about using his fame to get away with grabbing women "by the pussy."
The then-candidate apologized for his remarks in a video, saying: "Anyone who knows me knows these words don't reflect who I am. I said it, I was wrong, and I apologize." He quickly moved to blame the husband of his opponent, Hillary Clinton. "Bill Clinton has actually abused women, and Hillary has bullied, attacked, shamed and intimated his victims," he said.
At least he apologized, right? One year later, as he leads the free world, Trump has begun suggesting that the tape was somehow faked. So much for sorry.