The 'Worst' of the Coronavirus Is Still to Come, Says World Health Organization Chief
World Health Organization (WHO) Director-General Tedros Adhanom Ghebreyesus said on Monday that the "worst" of the novel coronavirus has yet to come.
"Trust us. The worst is yet ahead of us," Ghebreyesus said during a news briefing. "Let's prevent this tragedy. It's a virus that many people still don't understand."
His comments come at a time when the novel coronavirus, which causes the respiratory disease COVID-19, continues to spread across the globe, infecting over 2.4 million people, according to a tracker provided by Johns Hopkins University. The virus has also caused at least 167,592 deaths.
"Please let's consider those who are dying as individuals, they are not numbers or figures. Even one life is precious," Ghebreyesus added.
During the recent news briefing, Ghebreyesus compared the coronavirus pandemic to the 1918 Spanish Flu outbreak, which is considered one of the deadliest pandemics in human history.
"It has a very dangerous combination and this is happening in a hundred years for the first time again, like the 1918 flu that killed up to 100 million people," the WHO director-general said. "But now we have technology, we can prevent that disaster, we can prevent that kind of crisis."
Ghebreyesus also touched on the recent decision by President Donald Trump to halt the country's funding to the organization, while a review into WHO's role in mishandling the outbreak and not reporting accurate information from China during the early stages of the virus. Trump announced the decision last week at a daily briefing from the White House's Coronavirus Task Force.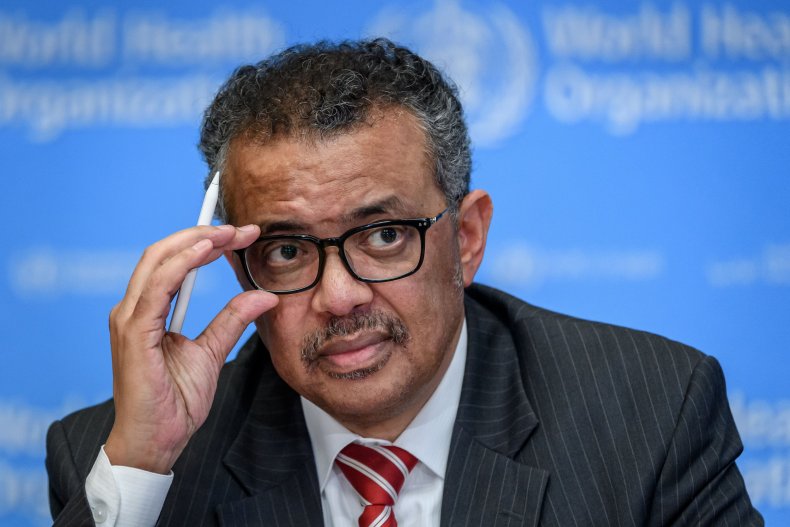 "I am instructing my administration to halt funding of the World Health Organization while a review is conducted to assess the World Health Organization possible in severely mismanaging and covering up the spread of the coronavirus," Trump said at a press conference last week. "Had the WHO done its job to get medical experts into China to objectively assess the situation on the ground and to call out China's lack of transparency, the outbreak could have been contained at its source with very little death."
During his press conference on Monday, Ghebreyesus disputed these claims and noted that WHO has not kept any secrets regarding the coronavirus outbreak.
The WHO director-general also touched on the fact that the organization has employees from the Centers for Disease Control and Prevention (CDC) working with WHO, which, he said, "means there is nothing hidden from the U.S. from day one."
"Our CDC colleagues also know that we give information immediately to anyone," Ghebreyesus added.