The Worst Emmy Snubs and Slights in History, From 'Star Trek' to Elisabeth Moss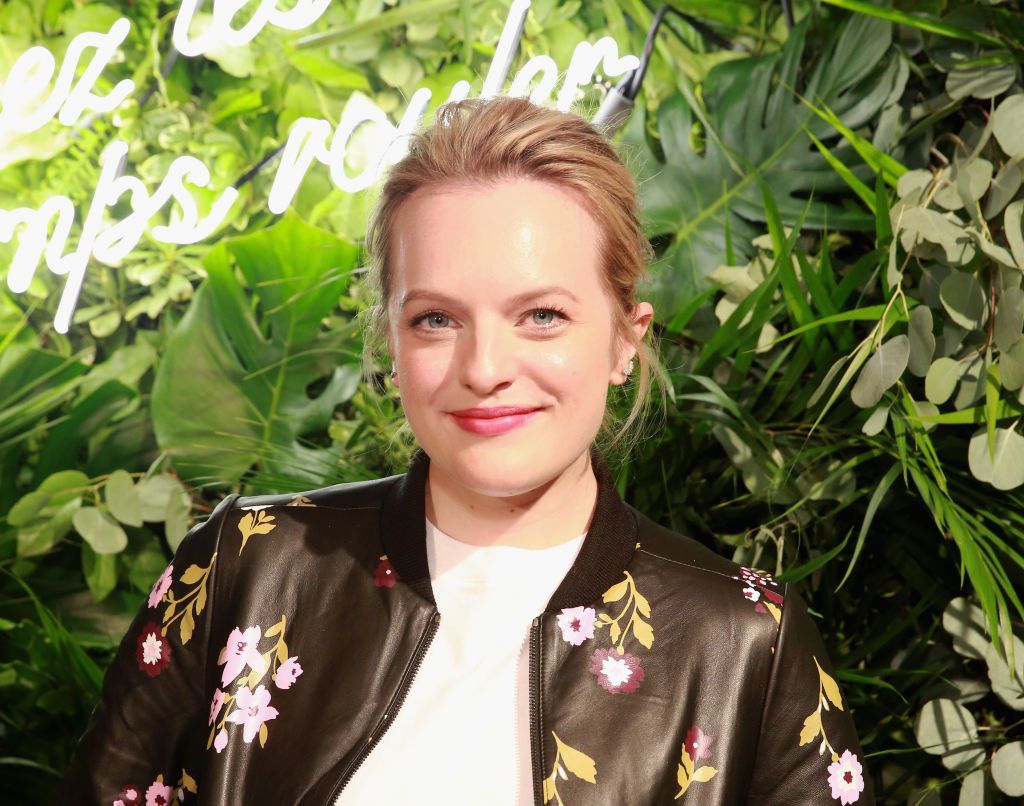 There are losers, and then there are losers who lose again and again...and again. That might change for one multiple nominee at The 69th Emmy Awards this Sunday (hello Elisabeth Moss). And for the deserving actors and shows that didn't get a nomination (Issa Rae, Rhea Seehorn and Phoebe Wallis-Wells, we feel your pain)—welcome to a reputable club! Our not-quite-comprehensive list of egregious Emmy slights starts now.
Nominated actors who never won
Hugh Laurie: Call him Emmy's most winning loser. He provided a weekly master class in acting as Dr. Gregory House, and went home empty-handed the six times he was nominated. That happened again last year, for The Night Manager. In keeping with tradition, he just lost again (in a pre-show awards ceremony) for a guest appearance on Veep.
Steve Carell: Six nominations for playing Michael Scott on The Office. As Scott might have said,"I knew exactly what to do. But in a much more real sense, I had no idea what to do." He blames Toby.
Angela Lansbury: The multiple Tony-winner got twelve nominations for Murder, She Wrote, half a dozen for various guest appearances, and she lost every time.
Jerry Seinfeld: In keeping with the conceit of his groundbreaking, eponymous sitcom, Seinfeld's five lead actor nods resulted in...nothing. (The similarly unlucky Jason Alexander had multiple nominations for playing George Costanza, TV's ultimate loser—so maybe appropriate in that case?)
Elisabeth Moss: Six nominations for Peggy Olson in Mad Men, and one last year for Top of the Lake. But she's the frontrunner in her category for Hulu's adaptation of Margaret Atwood's The Handmaid's Tale. Make us proud, Emmy.
Tracy Morgan: Nominated once for playing Tracy Jordan in 30 Rock and once for hosting Saturday Night Life. "Siri, kill Emmy!"
Andy Griffith: The TV pioneer never received a nomination for his iconic sitcom, The Andy Griffith Show. He never received one for his enormously popular detective series Matlock. He was finally recognized for a supporting role in Murder in Texas, a show no one remembers.
Kim Cattrall: There were five nominations for Samantha Jones on Sex and the City and no wins. Serious drowning of sorrows ensued.
Actors who won—but not for their best performances
Martin Sheen: The West Wing took home a boatload of awards during its seven seasons. There were wins for Allison Janney, Bradley Whitford, John Spencer and Stockard Channing. But the man who played the president we still wish was our president? He lost six times. Sheen's only Emmy win: for Outstanding Guest Actor in a Comedy Series in 1994.
Amy Poehler: She won for co-hosting Saturday Night Live with Tina Fey. But her six nominations for Parks and Recreation, playing hyper-competitive Leslie Knope, resulted in bupkis.
Christine Baranski: Don't feel too badly for Baranski; she won the first time she was nominated, for playing Maryann Thorpe on the sitcom Cybill. Somehow, though, she never won for her most indelible performance, as lawyer Diane Lockhart on The Good Wife. And that's a crime.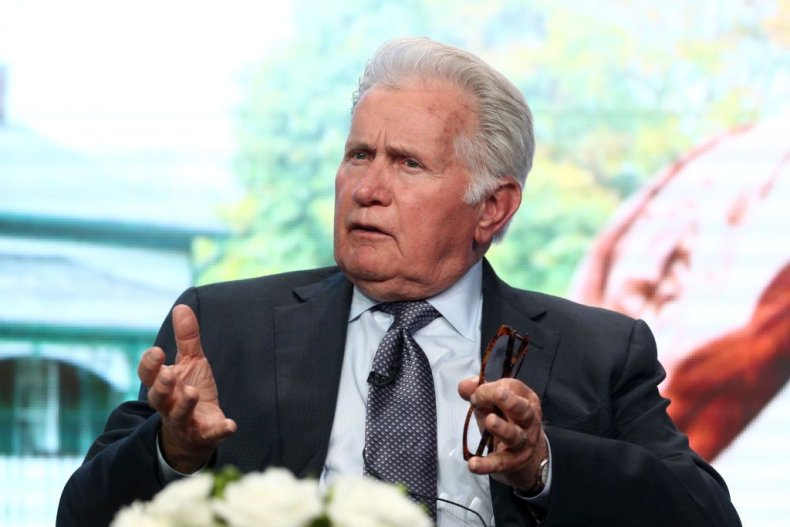 Actors who were never nominated
Desi Arnaz: He and wife Lucille Ball created the first great sitcom, I Love Lucy, but he got no Emmy love for playing her TV husband, Ricky. Emmy got some splainin' to do.
Katey Sagal: The brilliantly crass Married with Children was a massive hit thanks to the performances of Sagal and Ed O'Neill as Peg and Al Bundy. O'Neill later received recognition for his role on the Emmy magnet Modern Family (two nods, no wins), but Sagal was overlooked again during seven seasons of Sons of Anarchy.
Lauren Graham: Seven seasons as fast-talking mother Lorelai Gilmore, six seasons as fast-talking Sarah Braverman on Parenthood, and what thanks does she get?
Courteney Cox: Friends stars Matthew Perry, David Schwimmer, Matt LeBlanc were nominated, Lisa Kudrow and Jennifer Aniston won acting statues, and Cox was ignored. Cue "I'll be There for You."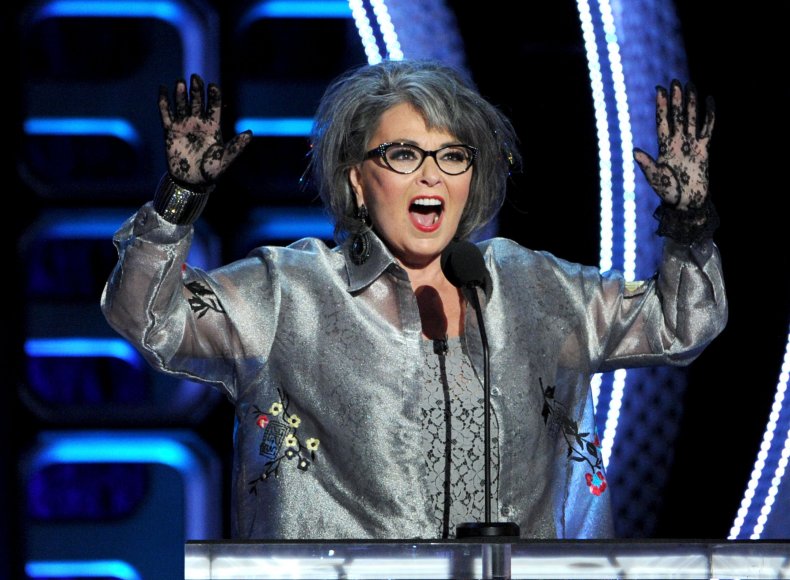 Snubbed series
Star Trek: It was the show that launched a battalion of spin-offs, on big screens and small, yet, as Captain James T. Kirk might say: Never. Got. Nominated. Only Spock prospered, at least with nominations: Leonard Nimoy received three.
Roseanne: It remains one of America's greatest sitcoms, yet not one Outstanding Comedy Series nomination. And the head scratchers continue: The brilliant John Goodman never won, despite seven nominations, for his role as Dan Conner. Laurie Metcalf won in her category three consecutive times, Roseanne Barr once. All good, but not quite good enough.
The Wire: Slate's Jacob Weisberg summed up Emmy's egregious slight best: "It's like them never giving a Nobel Prize to Tolstoy. It doesn't make Tolstoy look bad, it makes the Nobel Prize look bad."