The Worst Examples of Hurricane Harvey Price Gouging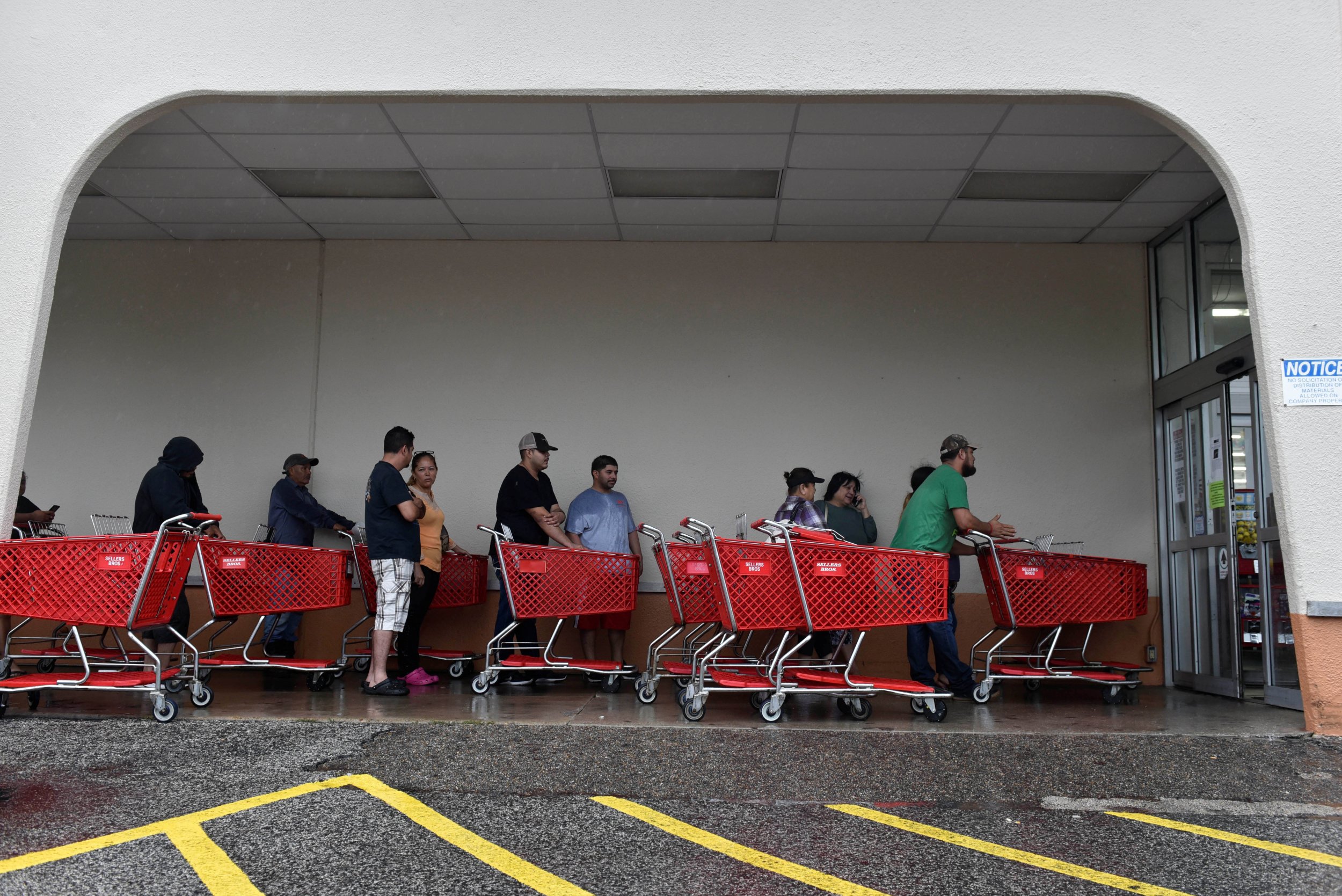 Price gouging in the wake of Hurricane Harvey not only is "reprehensible, it's illegal," Texas's governor, Greg Abbott, said during a press conference on Wednesday. Texas Attorney General Ken Paxton, he added, is looking to prosecute those caught doing so.
Some businesses have been selling cases of water for $99, with individual bottles going for $8.50, Paxton's spokeswoman, Kayleigh Lovvorn, told The Washington Post.
The technology retail chain Best Buy issued an apology for price-gouging on Wednesday after photos were posted on social media showing one of their stores in Houston was selling cases of water for $42. Best Buy said in a statement it was "a big mistake" made by a few of its employees.
"The attorney general of Texas is taking swift and aggressive action to prosecute price gouging," Abbottt said. "If you price gouge anybody, you could be subject to penalties of up to $25,000 per incident."
"If you're a business, you can be put out of business by the Texas attorney general if you dare try any price gouging," he said, adding, "It's un-Texan, and we will not tolerate it."
Last Saturday, Paxton said on Fox News that if victims of price gouging are over the age of 65, businesses could be charged up to $250,000.
Related: How much will Hurricane Harvey cost?
Paxton's spokeswoman said Wednesday that so far 600 complaints have been made to his office in the wake of Hurricane Harvey, concerning everything from price gouging to scams and fraud.
Here are some of the worst examples of price gouging in Texas:
Water: Some shops are selling water for $99 per case. Other examples seen on social media show almost $43 per case.
Gasoline: At a Houston convenience store, gas was being sold for $20 per gallon, Paxton's office said. In Houston, gas is going for an average of $2.17 per gallon, compared with $2.12 the week before.
Hotels: Attorney General Paxton said his office has received complaints about hotels jacking up prices by six to seven times their normal rate.
To report price gouging, Paxton's office asks Texans to visit this website to file a complaint, or email consumeremergency@oag.texas.gov.