Ranked: The 30 Worst Movies of 2018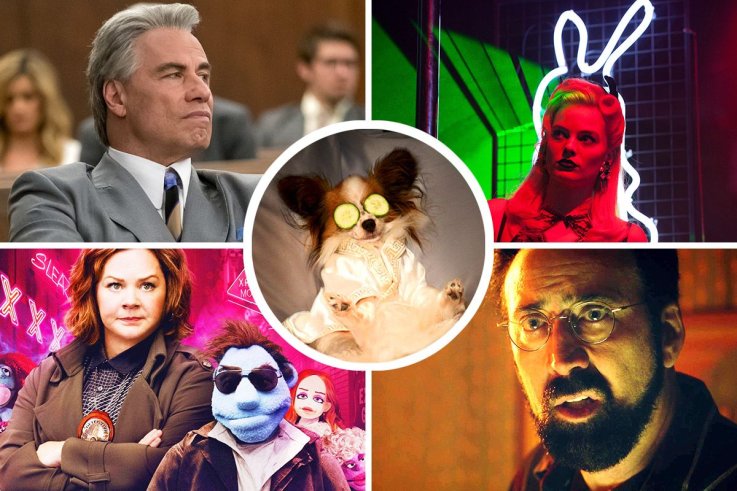 As 2018 winds down, Oscars buzz heats up. Critics are falling over themselves to praise what has been a great year for interesting filmmaking, which saw the release of Alfonso Cuarón's Roma, Yorgos Lanthimos' The Favourite and Bradley Cooper's A Star is Born.
But not every film can be a critical darling, and there will be quite a few films from this year that will be left empty-handed when it comes to award season. Looking back, 2018 produced some pretty putrid stinkers, which we would like to honor in this list of the year's very worst.
It's a shame when a small movie flops, but when a big studio-backed, $100m blockbuster manages it, it's a far more impressive achievement. That was the fate of this year's Robin Hood, starring Welshman Taron Egerton.
Read more: The best movies of 2018, according to critics
"In a shaky-cam massacre, the Iraq War parallels so obvious that you half expect Robin to complain that he was sent into battle without an exit strategy," wrote IndieWire of the flop. "To that end, perhaps it's appropriate that the special effects look like they're from 2003."
Although Robin Hood lost money, it still did a lot better than the Martin Amis adaptation London Fields. The movie was beset by legal issues, with both director Mathew Cullen and lead Amber Heard suing the producers before the film was even released.
With even its stars trying to bring down the film, which was described by Rolling Stone as a "massive turd of a movie", it's not surprising that it suffered the second worst opening weekend for a wide release of all time.
Nicolas Cage, Keanu Reeves and Jennifer Garner proved to be repeat offenders, each with two movies on the list. Cage's low point was the incompetent heist movie 211. He broke his ankle during the filming, and then was further savaged by critics: "The film's IMDb trivia page says that 'Nicolas Cage read the script in 2014,'" wrote IndieWire, "was that the only time?"
Read more: The 25 Highest Grossing Movies of 2018 at the U.S. Box Office
We've collected data from critical review aggregation websites Rotten Tomatoes and Metacritic, as well as user-submitted reviews from IMDb, to find the 30 most-panned movies of the year.