The Worst Coldplay Super Bowl Setlist Imaginable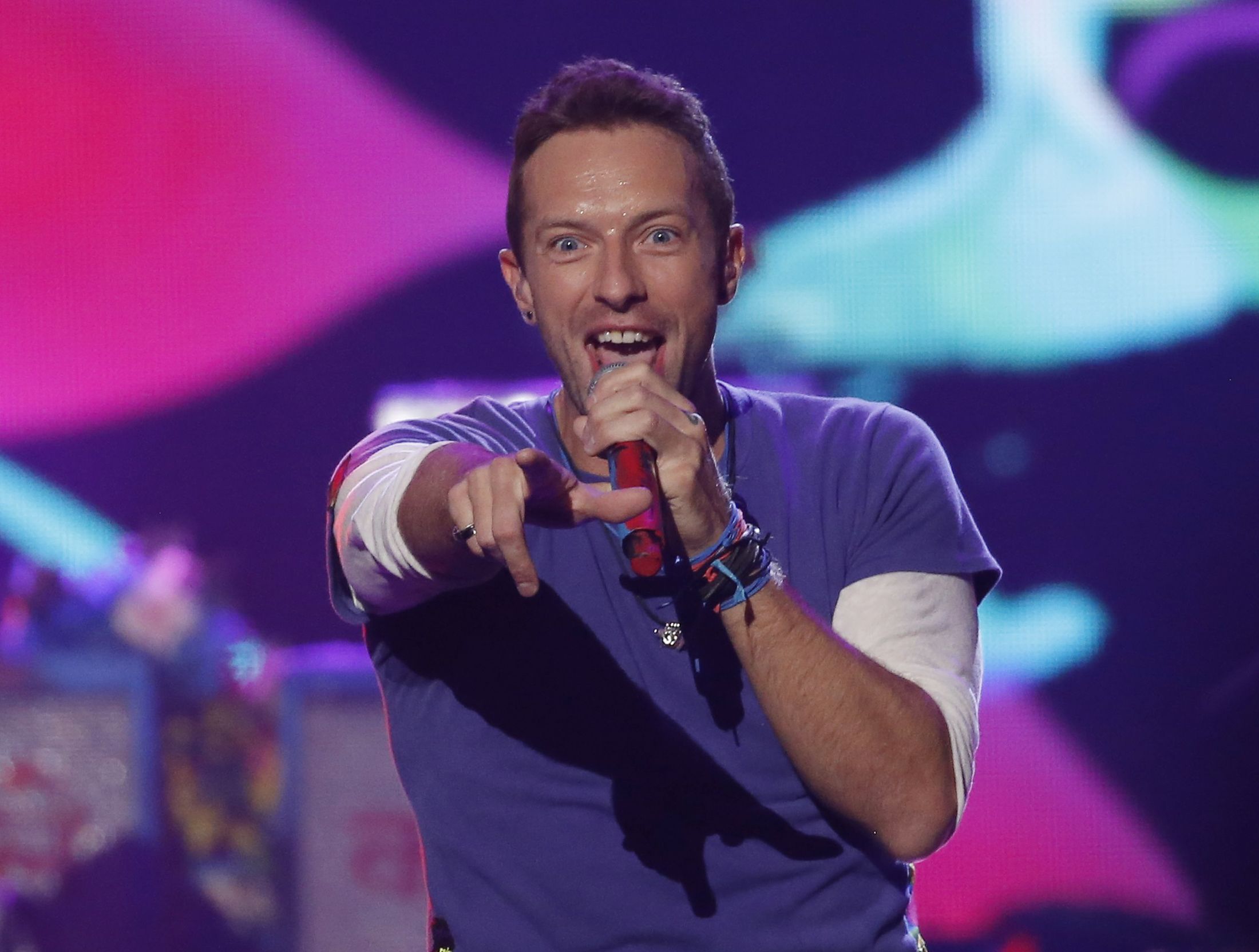 Coldplay. Football.
The two institutions seem to exist in their own distinct universes, like dueling poles of modern masculinity. Until Sunday, at least, when Coldplay is set to headline the Super Bowl 50 halftime show.
The choice is—well, it's not Katy Perry. Coldplay's secret weapon is sustained sadness, not aggression, and even at its best, the band specializes in a fairly downbeat brand of crooning pop-rock. So it's no wonder the Super Bowl nabbed Beyoncé (who appears on the English group's latest record, A Head Full of Dreams) and Bruno Mars to bring a jolt of energy to the show.
But imagine if Bey and Bruno didn't show, and Coldplay simply serenaded the Panthers and Broncos with a whole set of the group's most lethargic, lovesick numbers? This is a thought exercise. Here is the worst Coldplay Super Bowl setlist we could possibly imagine.
1. "True Love" (from Ghost Stories): "Tell me you love me / If you don't, then lie to me," Chris Martin pleads on the inevitable Gwyneth Paltrow breakup record.
2. "Sparks" (from Parachutes): A gem of an early cut that sounds less suited to an NFL stadium than the London coffeeshops Coldplay probably played when it was written.
3. "Fun" (from A Head Full of Dreams): Not fun.
4. "Everglow" (from A Head Full of Dreams): Imagine a dejected Chris Martin pining for ex Gwyneth Paltrow ("Life is short as the falling of snow / And now I'm gonna miss you, I know") in front of 75,000 NFL fans. Or don't.
5. "The Scientist" (from A Rush of Blood to the Head): Great for sad-drunk karaoke nights. Terrible for beer-drunk NFL events.
6. "What If" (from X&Y): This song takes forever to get started, and when it does it just sounds like Coldplay.
7. "Kaleidoscope" (from A Head Full of Dreams): This interlude samples President Obama singing "Amazing Grace" at the funeral of Clementa Pinckney. It's more tactful than you might expect, but also makes you wish the Super Bowl booked Obama instead.
8. "Fix You" (from X&Y): One of Coldplay's weakest hits is this soupy mix of perservance platitudes and cloying musical clichés.
9. "U.F.O." (from Mylo Xyloto): Only if U.F.O.s landed and pitched in on the chorus harmonies would this 2011 track be acceptable.
10. "Up in Flames" (from Mylo Xyloto): "Fix You" with an electro beat.
11. "Parachutes" (from Parachutes): Lovely and sparse. Let's have a Nick Drake hologram headline Super Bowl 51.
12. "Oceans" (from Ghost Stories): Colplay unplugs like it's 1999 for this drifting hymn to love lost.
13. "Green Eyes" (from A Rush of Blood to the Head): Game cancelled on account of heartbreak.
14. "O" (from Ghost Stories): "So fly on / Ride through / Maybe one day I'll fly next to you / Fly on / Ride through / Maybe one day I can fly with you." Game on, boys.