The Worst Red Carpet Looks of 2018 So Far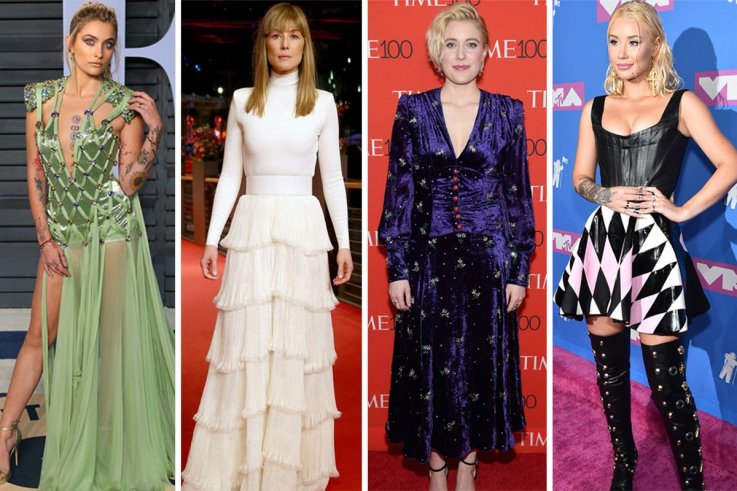 The MTV Video Music Awards (VMAs), which took place in late August, signalled a winding down of this year's awards season.
With only a few major awards shows to look forward to this year, so it's time to look back and take stock of the year in red carpet style.
It's been quite a year, as the rich and famous seem willing to bring edgier fashion onto the red carpet. The Met Gala, which took place in May, provided a number of highly dramatic looks, such as Rihanna's Pope-inspired John Galliano gown. Not everyone agreed—some Catholic Twitter users expressed their outrage at the costume choice.
The MTV VMAs, which tend to attract a younger, wilder type of celebrity, served up some eye-popping looks, many of which made it into this bad fashion rundown. Stylistic winners included Kylie Jenner in a chic and business-like minidress suit, and Millie Bobby Brown in a typically stylish black Rosie Assoulin jumpsuit.
On the other hand, the outfits at the 90th Academy Awards, which took place in March, were fairly conservative. Most people simply looked nice, with very few rocking the boat—thank goodness for Adam Rippon in his bondage-inspired Moschino chest harness.
So who are this year's fashion baddies? The usually elegant Emma Stone disappointed at the Academy Awards, while Blake Lively's VMA outfit was simply bizarre. Chloe Grace Moretz seems to be stuck in a frumpy fashion rut, while Paris Jackson has the opposite problem, suffering from glamour overload.
We've discounted outfits which were clearly costumes, so a lot of Met Gala outfits have been mercifully forgiven, as has Amber Rose's red PVC catsuit which she wore to the VMAs. Instead, we've chosen the outfits which bombed as genuine style statements—these are the 50 worst red carpet looks of 2018 so far.