'Worst Roommate Ever': Who Is KC Joy And Where Is He Now?
Worst Roommate Ever is a true-crime documentary on Netflix that has everybody hooked. The series investigates cases of seemingly normal roommates who turned out to be violent con artists and cold-blooded killers.
One roommate in particular that has everybody talking is Kwang Chol "KC" Joy whose heinous crimes are explored in Episode 2, but who is he and where is he now? Newsweek has everything you need to know.
Who Is KC Joy?
In 2014, KC Joy was found guilty of killing his roommate, Maribel Ramos, a 36-year-old Iraq War veteran.
Ramos lived in her apartment in Orange, California after being honorably discharged from the army in 2008 following eight years of service. She and KC met on Craigslist when KC responded to her ad looking for a roommate.
Unfortunately, not very much is known about KC before he met Ramos.
In Worst Roommate Ever, KC's sister shared that he had moved from California to Tennessee after his life was turned upside down following his parents' death.
Around the same time, KC had lost his job and had fallen out with his sister over inheritance money. KC's sister said she had gotten a restraining order against him as a result of his awful temper.
Ramos and KC lived together for 18 months and became close friends, but speaking in Worst Roommate Ever, Ramos' sister alleged KC always wanted to be more than friends.
On May 3, 2013, Maribel's family reported her as missing after they were unable to reach her. KC also told the authorities she had not come home the previous evening.
Ramos was last seen via CCTV at 8.30 p.m., on May 2, 2013 at the apartment complex front desk.
Two weeks later, on May 17, 2013, Ramos' body was discovered in a shallow grave in Modjeska Canyon, California. She was identified via dental records and her cause of death has never been determined.
The initial investigation led the police to Ramos' boyfriend Paul Lopez, the last person she had spoken to on the night she went missing.
Lopez told police that Ramos had argued with KC that same day over their rent. KC had failed to pay and Ramos asked him to move out of her apartment for good.
The authorities discovered that around 10 days before Ramos disappeared, she had called the police, saying she felt unsafe living with her roommate and had been sleeping with a machete.
KC was questioned after Ramos' body was found as he had suspicious scratches on his arm, but he claimed they were from bushes at a local park. He cooperated with police in the initial stages of the investigation, handing over his phone and laptop, and had even pleaded for Ramos' safe return to the local media before her body was found.
KC became an official suspect when detectives began to monitor his search history at the local library. They discovered KC had been researching how long it took for a human body to decompose and had searched for vast, empty locations in Modjeska Canyon.
By following KC's search history of Modjeska Canyon, police were led to Ramos' body.
Where Is KC Joy Now?
Today, KC Joy, 63, is jailed at the Correctional Training Facility in Soledad, California.
He was found guilty of second-degree murder and sentenced to 15 years to life in prison. He has always denied killing Ramos and his requests for a retrial were denied.
KC's defense argued Ramos may have died of a medical condition or by taking her own life, leaving KC to dispose of the body in a panic. On the other hand, prosecutors argued KC was in love with Ramos and he lashed out when she requested he move out.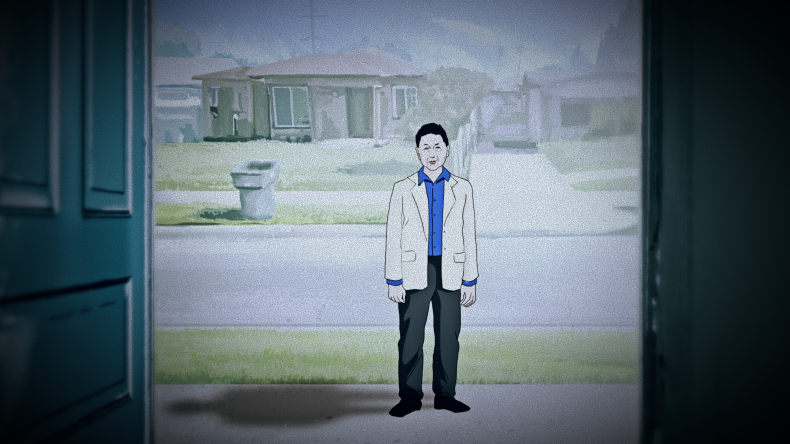 Orange County Deputy District Attorney Scott Simmons told the jury: "Maribel was his life, and the opportunity for him to be with the love of his life was coming to an end", reported NBC LA.
Before his sentencing, KC told the court: "Family wants me to apologize, which I cannot apologize for something I haven't done. Maybe someday [the] truth will come out, maybe I'll just die inside prison", reports The Radio Times.
Despite his guilty conviction, there is a possibility KC could be released from prison in the near future. He is eligible for parole in April 2022 having served just nine years of his sentence, according to prison records.
According to Eyewitness News, KC Joy is writing a book called Suspect, Guilty Until Proven Innocent but as of March 2022, it has not been published.
Worst Roommate Ever is streaming on Netflix now.