From Ian to Nicole: The Five Worst Hurricanes of 2022 So Far, Ranked
In 2022, there have been 15 weather and climate disaster events each with losses exceeding $1 billion in the U.S., including 10 severe storm events and two tropical cyclone events, according to the National Oceanic and Atmospheric Administration (NOAA). Overall, these events resulted in the deaths of 342 people in the U.S. alone.
But what have been the worst hurricanes of the year so far?
The five most damaging storms of 2022 are Hurricanes Ian, Fiona, Nicole, Julia and Bonnie.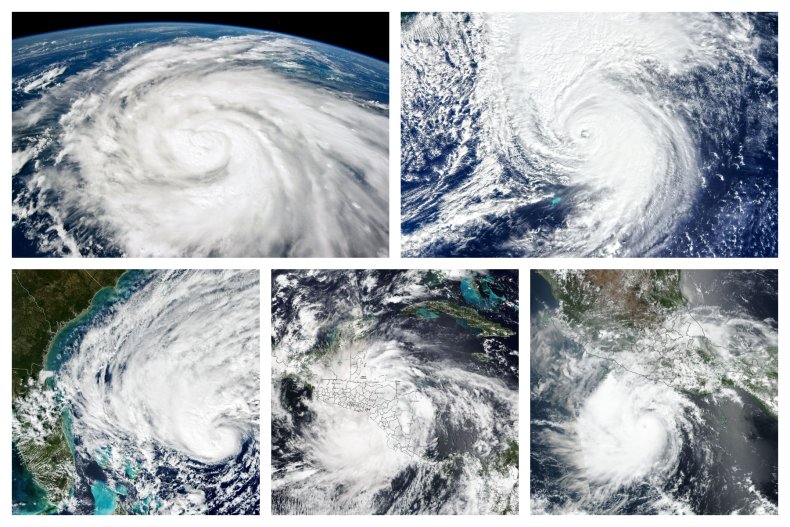 Hurricane Ian
"The most damaging storm in 2022 so far is Hurricane Ian, that mainly impacted the U.S. and Cuba. Losses are estimated to have exceeded $20 billion and could be as high as $100 billion," Abdollah Shafieezadeh, a civil, environmental and geodetic engineer at Ohio State University, told Newsweek.
Ian was a Category 4 hurricane that hit Florida on September 28, with wind speeds reaching up to 155 mph. It led to 157 fatalities, 146 of which were in Florida, five in North Carolina, one in Virginia, and five in Cuba. The resulting storm surge reached around 10–15 feet, causing the majority of the damage to property.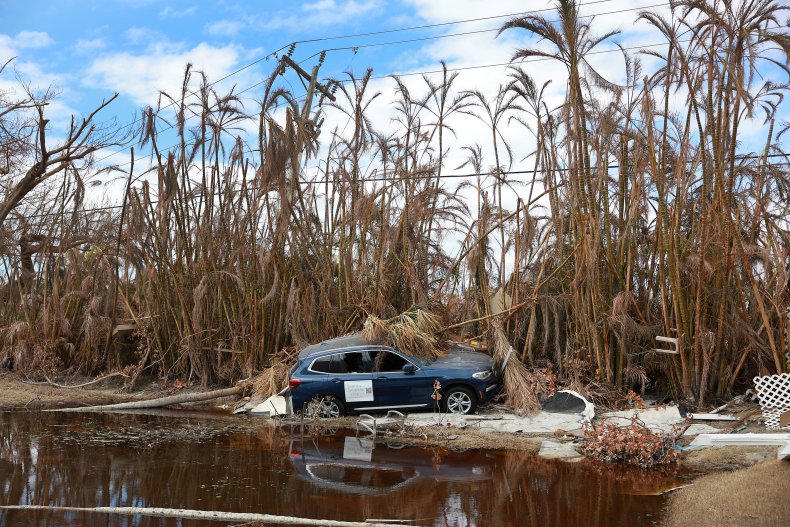 Hurricane Fiona
Hurricane Fiona made landfall in the Caribbean, first ravaging Guadeloupe and Puerto Rico before skipping past the U.S. east coast and hitting Canada. By the time it made landfall in Nova Scotia on September 24, it was a Category 4 hurricane. Insured losses from Fiona in Canada alone are thought to be around $500 million, with damage across Puerto Rico and, Guadeloupe exceeding $2 billion. As a result of the storm 31 people died.
A peak wind gust of 111 mph was recorded in Nova Scotia, and waves off the Canadian coast were measured as reaching a maximum height of 98 feet and 40 to 50 feet on average.
Hurricane Nicole
Hurricane Nicole, which was a Category 1 hurricane when it hit the Florida coast on November 9, has caused hundreds of millions of dollars worth of damage.
According to Flagler County's Property Appraiser's Office, over 200 homes were flooded by the storm, many of which suffered major damage, totalling $23.7 million. Additionally, the Volusia County Property Appraiser said that 416 homes in the county were damaged, 19 of which were completely destroyed, amounting to $481 million worth of damage, according to FOX35 Orlando.
Multiple other counties were hit by the hurricane, meaning that the total amount of damage is likely to be higher.
Five people in the U.S. and six in the Dominican Republic are thought to have died as a result of Hurricane Nicole.
Wind gusts of up to 100 mph were recorded, including at launchpad 39B at the Kennedy Space Center ahead of launch of the Artemis 1 moon rocket. Sharks may have even been seen swimming down a highway in floodwater caused by the hurricane.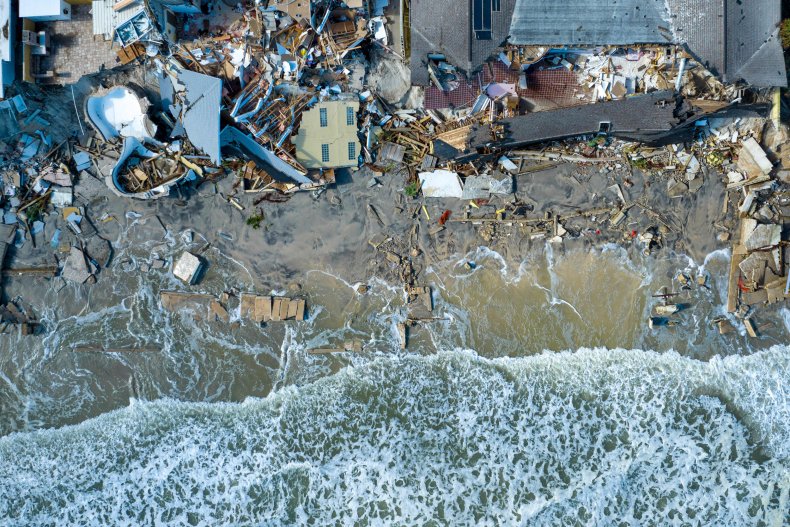 Hurricane Julia
Hurricane Julia, a Category 1 hurricane that hit Central America, the Caribbean and parts of South America in early October, is thought to have killed 91 people and caused $406 million of damage.
Trinidad and Tobago, Venezuela, the ABC islands (Aruba, Bonaire, and Curaçao), Colombia, Nicaragua, El Salvador, Honduras, Guatemala, Panama and Mexico were affected, with the heavy rains causing landslides and flash flooding.
In Las Tejerías, Venezuela, 50 people died and a further 50 were missing after landslides caused by the torrential rains devastated the town.
Hurricane Bonnie
Hurricane Bonnie was a Category 1 hurricane that crossed from the Atlantic to the Pacific via the Caribbean and Central America on July 2, causing an estimated $25 million worth of damage and killing five people. The worst-affected areas included Trinidad and Tobago and Mexico.
In Grande Riviere, Trinidad and Tobago, flooding from the storm resulted in thousands of eggs being washed away from the nesting sites of vulnerable leatherback turtles.
The Hurricane Season
"The Atlantic season got off to a very slow start but had a lot of activity later in the season, ending up near the above-average forecast for the season but not as exceptionally active as some recent years," Mathew Barlow, a professor of climate science at the University of Massachusetts Lowell, told Newsweek.
The Atlantic hurricane season runs from around June 1 to November 30.
"The season is not yet over, which means 2 things: 1) there might yet be additional damaging storms (see Hurricane Nicole right now!) and 2) it takes time for the full economic and noneconomic losses for big storms to become apparent," Daniel B. Wright, a civil and environmental engineer at the University of Wisconsin-Madison's Hydroclimate Extremes Research Group, told Newsweek in written comments.
"So it is conceivable that Hurricane Ian could break into the top 3-5 costliest U.S. hurricanes ever, though it seems doubtful that it could unseat Katrina and Harvey from their 1 and 2 seats," he said.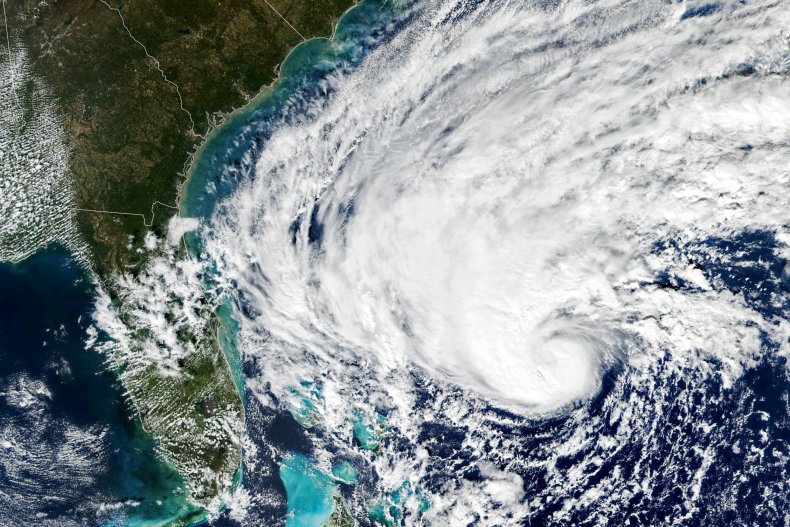 The Future of Hurricanes
It is thought that hurricanes will get more intense and more frequent in the future because of climate change.
"The science on how hurricanes will change in the future is fairly complex and not entirely settled, but a few things are generally accepted: 1) there might not be more hurricanes overall, but those that do form will tend to be more intense both in terms of the strength of their winds and the amount of rainfall that they produce; 2) because of this intensification and also due to some potential changes in the directions that storms tend to move, it is probable that there will be more Category 4 and 5 storms hitting the U.S.," Wright said.
"A recent study by collaborators of mine at NOAA's Geophysical Fluid Dynamics Lab recently estimated that the number of Category 4 and 5 storms might be four times the current average by the end of the century," he said.
"The increases in rainfall that come from a warmer atmosphere will also be really important," Wright said. "Rain from hurricanes and the freshwater flooding that it causes isn't necessarily the first thing many people think of related to hurricanes, but it was the main story for Hurricane Harvey (the second-most damaging storm in US history) and has historically been a bigger killer than hurricane winds and waves."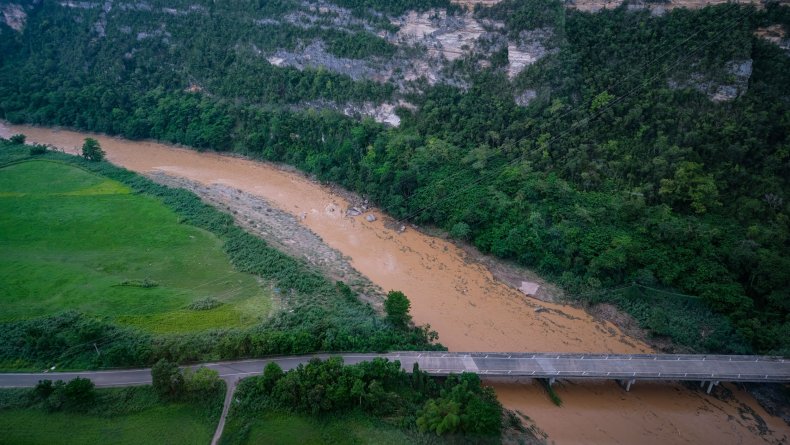 There is high confidence both that the upper limit on storm strength will increase and that the proportion of hurricanes that reach Category 4 and 5 will increase, Barlow said. However, there is more uncertainty as to whether the overall number of Category 4 and 5 storms will increase.
"At this point, we're not sure whether Category 5 hurricanes will become more common or not but we definitely know that, regardless of whether the overall number ticks up or down, we absolutely need to be prepared for stronger storms with more rain and higher surges, that may develop very rapidly," he said.
More intense storms typically result in more damage, however, the relationship may not be linear necessarily, according to Shafieezadeh.
"Another point to consider here is that losses do not increase linearly with storm intensity, size and duration," he said. "Large storms have the potential to cause significant failures that cascade from one system and sector to others causing prolonged disruptions and incur substantial losses."
---
Do you have a tip on a science story that Newsweek should be covering? Do you have a question about extreme weather? Let us know via science@newsweek.com.
---
Correction 11/21/22: This article was updated to clarify a statement from Abdollah Shafieezadeh.