Top Seven Tech Disasters of 2017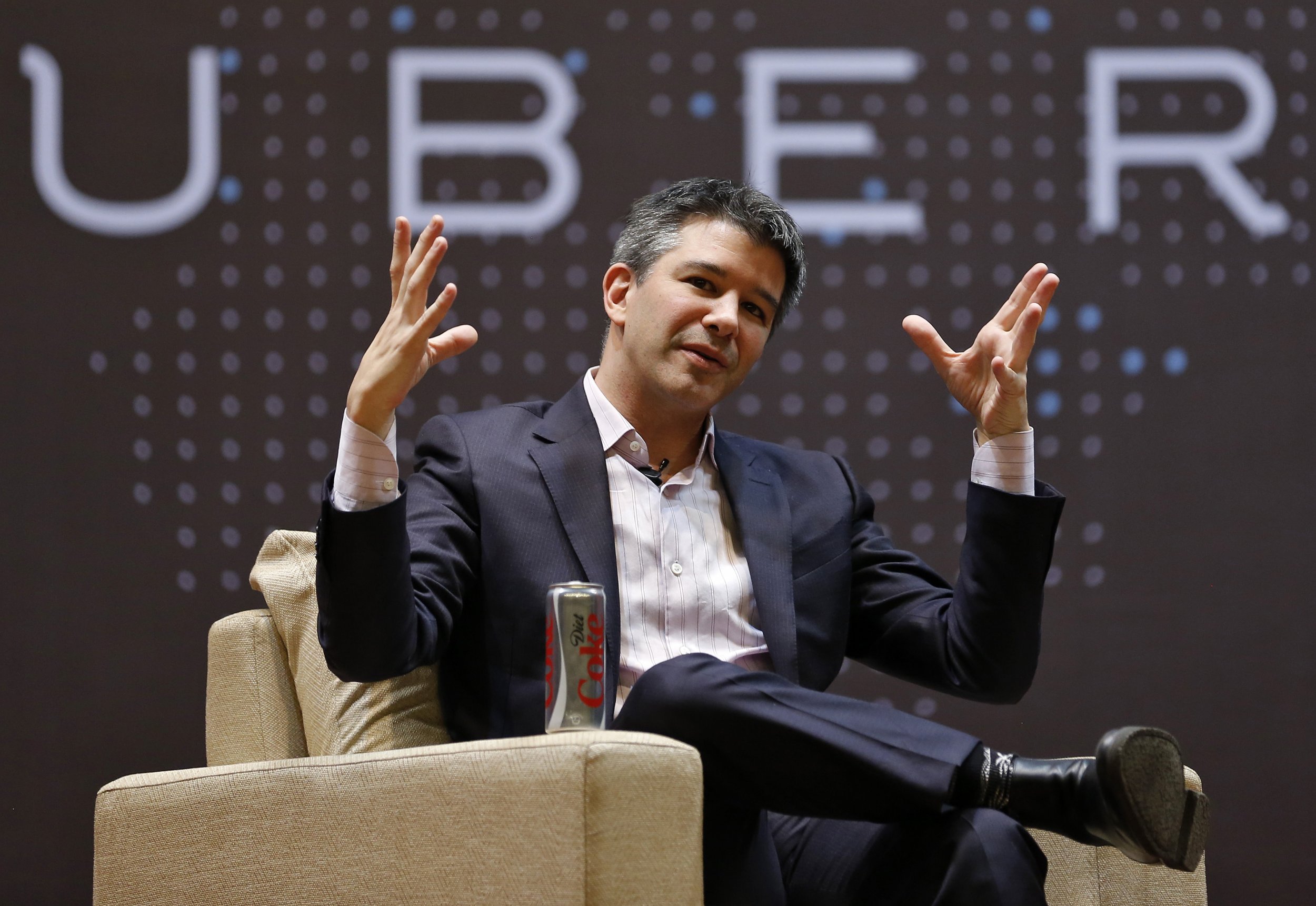 It's been an eventful year in the technology industry as reckonings with sexual harassment and conflicts around the 2016 Presidential election have made themselves known. Not to mention a couple of products borne out of Silicon Valley that garnered quite a bit of backlash. Newsweek has rounded up a few of the highlights of these tech-industry missteps in 2017 for your information.
Google Memo
A former Google software engineer published a 10-page internal "memo" taking a stance against Google's diversity initiatives, criticizing what he perceived to be the company's "politically correct monoculture," and arguing that "biological differences" explain the disparities between men and women in the technology industry. The memo is available in full on Gizmodo. The man was subsequently fired. As multiple outlets have reported, the engineer's assertions that the disparities between women and men in the technology industry are due to "biological differences" are not borne out by evidence.
Uber's Sexual Harassment Scandal(s)
Beginning with the writing of Susan Fowler, who worked at Uber as an engineer, the past year has seen a deluge of stories detailing incidents of sexism and sexual harassment at the company. Quartz provides a timeline of the events between February and June, including then CEO Travis Kalanick's on-camera meltdown, a spate of firings, and Kalanick's eventual resignation.
Uber's Greyball
The New York Times reported that Uber had developed a software called Greyball to "identify and circumvent" officials who were investigating the company. Greyball was reportedly in place in Paris, Berlin, Portland, and a few other countries.
Bodega
Then there was Bodega, the startup that "installs unmanned pantry boxes in apartments, offices, dorms, and gyms." The backlash was immediate. The Washington Post collected a roundup of some of the harshest responses to the product, whose branding and apparent mission of making corner stores and bodegas "obsolete" seemed to many to embody the worst of gentrification. That the company included a cat in its logo as a nod to actual bodega cats was seen as added salt to the wound. The company, according to Wired, subsequently issued an apology that was not well received.
Juicero
Juicero, a wi-fi connected cold-press juicer, worked by squeezing out packets of cut-up fruits and vegetables only available for purchase from Juicero. The product perhaps became best known when Bloomberg issued a report, complete with video evidence, that the packets for the $400 dollar juicer could be squeezed by hand. Even though the price did decrease to $400 from $700 this past year, the product apparently did not find its niche. According to The Verge Juicero shut down in September, ending its 16 month run. Goodbye, Juicero, we hardly knew ye.
Russian Collusion
As Forbes listed and The Washington Post and The New York Times reported, Google, Twitter, and Facebook appeared on Capitol Hill to be questioned by congresspeople about the role that Russian influence via their platforms had on the 2016 election. As the Times reported, the representatives admitted culpability but "offered little more than promises to do better." "It's hard to reconcile the tens of billions of dollars of profit they make with the lack of attention they've had with something that could possibly affect our democracy," Jason Kint, the chief executive of Digital Content Next, a trade association that represents "digital content companies" told the Post . "The questioning is deeply uncomfortable for them because it gets to the root of their business model, which few people really understand."