'Worth' on Netflix: The True Story Behind Finding the Dollar Value of 9/11 Victims
Michael Keaton and Stanley Tucci star in the Netflix movie Worth. The new film is based on the incredibly tough but very real task of putting a monetary value on those who died during the September 11 terrorist attacks.
Keaton plays Kenneth Feinberg, the man tasked with finding that value. He wrote the memoir What is Life Worth?: The Unprecedented Effort to Compensate the Victims of 9/11 based on his experiences, revealing how he came up with his eight-part plan for defining how much each life lost was worth.
Feinberg has been asked to set up compensation funds for a number of similar purposes in the past. He organized settlements, funds and compensation packages for the 9/11 victims, the BP oil spill, the bank bailout, the GM car recall, and other monumentally newsworthy events. As he said in a public talk presented by Hyatt, the thing he finds toughest "isn't designing them" or "figuring out eligibility requirements," the toughest part is the "emotion you're confronted with from innocent people."
Worth, written for the screen by Max Borenstein (Godzilla), focuses on those emotional implications Feinberg faced when he was appointed Special Master of the U.S. government's September 11th Victim Compensation Fund by President George W. Bush in 2001.
After reading What is Life Worth? by Feinberg, Borenstein says he felt passionate about developing the story into a movie. He said: "Ken's memoirs are really interesting. In some ways it's a very dry account of the administration of the fund which is factual and interesting but dry. Then the part that's not at all dry is throughout as he intersperses quotes and stories from real people, anonymized to protect them but with permission.
"It's incredibly moving and harrowing," Borenstein said.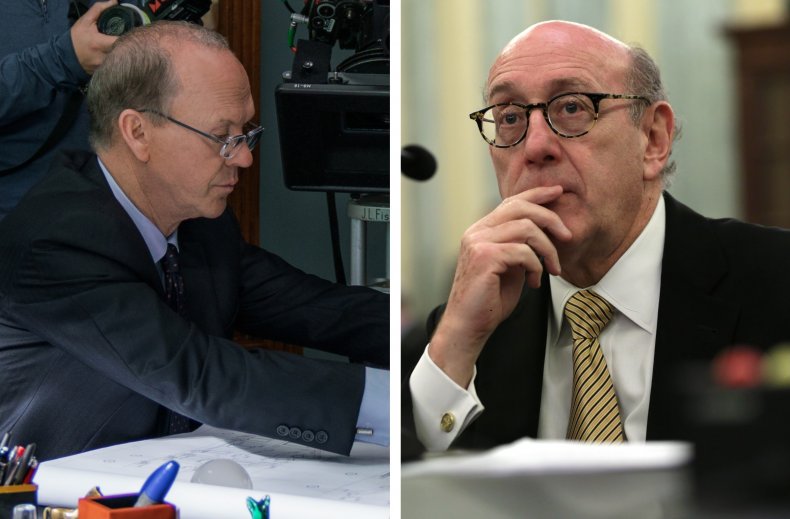 Feinberg's 8-part plan
Within Feinberg's book, he goes into great detail about each step of his eight-part plan which he applied to the 9/11 compensation fund and determined how much a person got. Here's a brief summary of his plan:
Identifying people with broad, sufficient experience in legal cases.
Support and follow the law regarding proportional compensation on victims based on losses from future earnings.
Accumulate reports and applications to initiate direct compensation process.
Ensure 85 percent of the money should not go to the 15 percent 'richest' claimant families by narrowing the gap between the largest and smallest compensations paid.
The process of the program should be maintained as a precedent for future courts to use in similar circumstances.
There should be "no substitute for hard work and legal craftsmanship" of rigorous intellectual honesty.
Recognizing the support of Senator Edward Kennedy throughout.
Lawsuits were to be discouraged as contrary to the spirit of the law establishing the compensation fund.
Seeing the situation through Feinberg's eyes
Worth writer Borenstein thinks witnessing this time in American history through Feinberg's eyes eventually allows the audience to see the widescale implications and the unexpected complications caused by 9/11.
He said: "It's not Ken's story. It's an American story but it's a story where he's an every man in a sense. Flawed but he goes through an emotional evolution.
"He [Feinberg] sees loss and grief then ultimately the beginnings of healings from a human place. It's him as a witness to that and he's forced to engage with that and there are moments where he missteps but there's countless ways it could have gone wrong."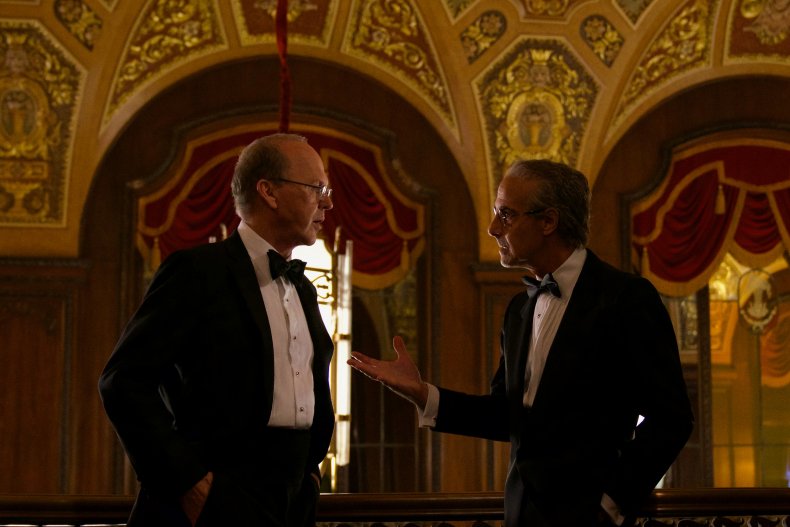 Critics of the Victim Compensation Fund
While Keaton plays attorney Feinberg, Stanley Tucci plays his foil, Charles Wolf. Wolf lost his wife Katherine on 9/11 and he initially disliked the system in place for the September 11th Victim Compensation Fund. He set up his own website called Fix The Fund.
Speaking to Fox News, Wolf recalled his issues with the first fund which is seen in the movie Worth. In 2019 he said: "The first incarnation (of the fund) had a two-year limit for application but no monetary limit, Congress had to appropriate the money."
There was eventually a second fund set up and continued campaigning to get financial compensation for victim's families and for those that suffered long-term health repercussions from injuries and illnesses developed as a result of events on September 11.
Jon Stewart fronted the campaign for years until President Donald Trump eventually signed the Never Forget The Heroes bill, permanently re-authorizing the September 11 Victim Compensation Fund that now supports firefighters, first responders and survivors of the September 11 terror attacks.
Wolf's longstanding website Fix The Fund, now reads "The Fund is Fixed" when you log on. According to Fox News more than 51,000 victims have applied to the fund, and more than $5.5 billion has been given to those suffering.
On November 17, 2003, Wolf published a letter he sent Feinberg directly. After the pair initially clashed, a change of heart from Feinberg was met with open arms from his former opponent.
Wolf wrote: "For you, this must be a gratifying moment: to have one of your sharpest critics follow through on a promise and not only join the program he was criticizing, but promote it to his peers, says a lot about you and the way you have adjusted both the program and your attitude. Today, I have complete faith in you."
The dramatization of events can be seen in the new movie Worth, streaming now on Netflix.