How 'Worth' Writer Used Real-Life 9/11 Victims to Create an 'Unmakeable Movie'
Telling the true story of the aftermath of 9/11 and the monetary value applied to the victims' lives, Worth arrives on Netflix this Friday, September 3, 2021.
The movie stars Michael Keaton, Stanley Tucci and Amy Ryan in a story based on Kenneth Feinberg's memoir What Is Life Worth? Max Borenstein adapted the book to the big screen and sat down with Newsweek to discuss the emotional story based on real events and the true accounts from relatives of 9/11 victims and survivors.
It's being released in time for the 20th anniversary of September 11, 2001, but the screenplay for Worth has actually been ready for 13 years.
Why Worth Wasn't Stuck in "Development Hell"
In 2001, Feinberg was chosen by President George W. Bush to be the Special Master of the U.S. government's September 11th Victim Compensation Fund, giving him the seemingly impossible task of assigning a dollar value on the lives lost on 9/11.
He detailed his experiences devising his system, and communicating with those grieving in What is Life Worth?: The Unprecedented Effort to Compensate the Victims of 9/11. After reading the book and meeting with Feinberg, Borenstein decided to turn it into a movie.
Borenstein explains: "I wrote it during the writer's strike [in 2008]. My agent would have never suggested I write a movie about or pertaining to the events of 9/11, especially then when it was really raw and felt like an unmakeable movie that no one would want to finance at the time. It's a difficult subject matter but I wasn't getting paid for it anyway so it was the perfect time to write something I was passionate about."
After a couple of years the script gained traction and looked like it was about to get the green light in Hollywood, but President Barack Obama unknowingly intervened.
"Ken Feinberg had a shopping agreement on his story, something which requires his participation and involvement—he was appointed by President Obama to a really important post dealing with the dispensing of the executive pay during the bailout," Borenstein said. "For understandable reasons, he got cold feet about the idea of us making a film about him.
"I think from the outside it could have looked like a project stuck in 'development hell' but I think it was just a project waiting for the right moment to come into the world."
Cut to over a decade later and the movie is finally ready for release. It had its world premiere at the Sundance Film Festival in January 2020, but is now being released in September 2021.
Casting Michael Keaton in Worth
Michael Keaton has the honor of playing the character Kenneth Feinberg in Worth. Borenstein says Keaton was always first choice for the role, but he "flirted" with it for a while before eventually saying yes to the project. Luckily for Netflix, Michael and the man he was hired to portray got on like a house on fire.
Borenstein said: "Michael and Ken got close and he walked a beautiful line of not caricaturing Ken but really characterizing him. Ken is an amazing character in real life. He has a thick Massachusetts accent and is just a wonderful memorable guy.
"I think Michael was able to capture him in a way that felt authentic while at the same time allowing him to dig into the emotion without just doing an impression."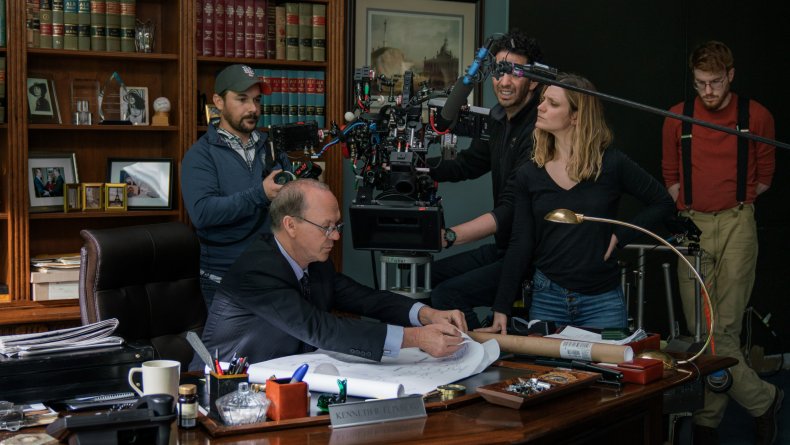 Stanley Tucci co-stars as Charles Wolf, a grieving man who challenges the initial set-up of the fund.
"Watching him work was amazing and saying those words that had I had been living with for so long was extraordinary, he's an amazing actor," Borenstein said.
These Oscar-nominated stars, who previously performed alongside each other in Spotlight, appear in Worth alongside a number of actors who have the tough job of playing the grieving relatives of people who died on September 11—but some of them weren't acting.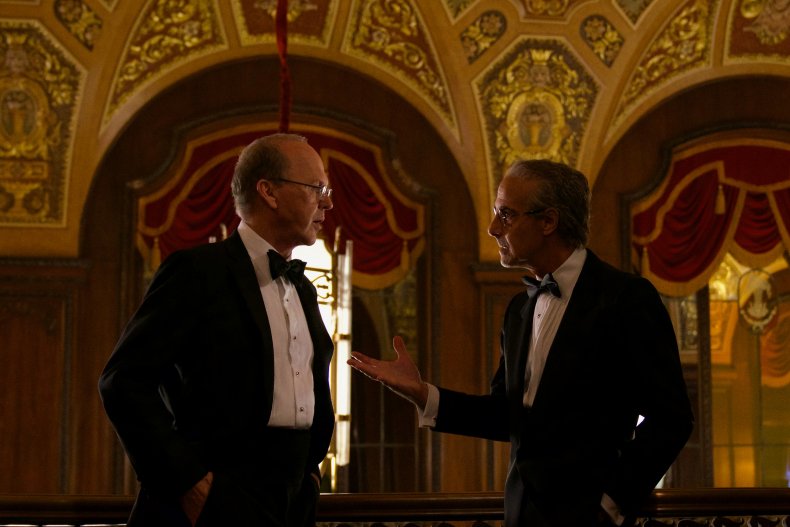 Involving Real Widowers and Grieving Relatives
Borenstein had plenty of real accounts to choose from, which were featured in Feinstein's book What is Life Worth? These stories are regularly highlighted on screen in the Netflix adaptation.
"It was really important to be able to include those stories while trying not to exploit or sensationalize them. At the same time I'm not just making it an itemization of tragedy because I still had to have characters to latch on to it.
"There are many whose voices we hear, most or all of them are verbatim stories from victims and survivors, or very closely adapted from those stories, all with permission.
"Some of the confessional or 'talking head' witnesses are the actual people who lost loved ones and are telling those stories, eager to do that on camera."
Throughout Worth we see the personal lives of some survivors unravel and unwanted truths are revealed about certain characters—a story element that Borenstein thought it was important to include. He said: "It's not simply the case that when a tragedy like this happens martyrs have died and everyone else is just a victim, life is complicated and messy.
"When things like that happen we're left with open wounds emotionally and in ways that are not easily resolved through just the simple acts of grief."
Worth will be available to watch on Netflix from Friday September 3, 2021.