Would Francois Hollande Really Be a 'Dangerous' French Leader?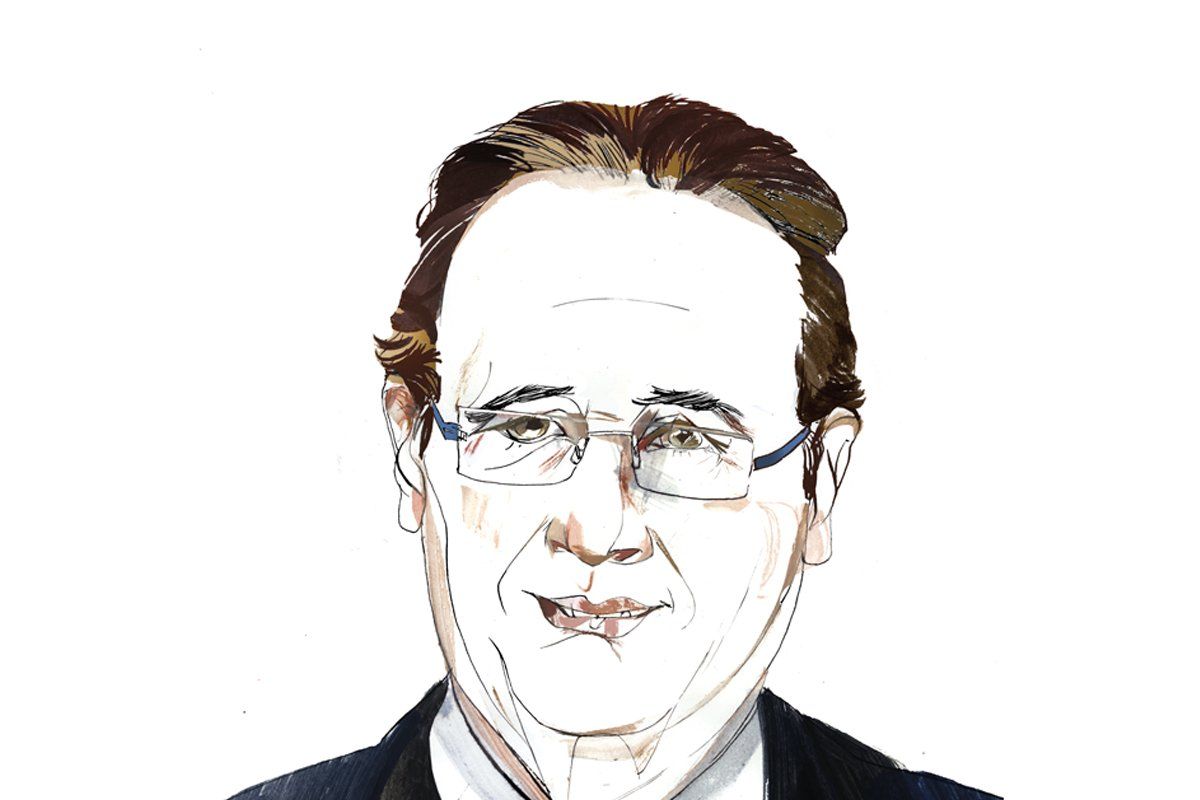 As France elects a president on Sunday, May 6, it is an enlightening fact that François Hollande, the Socialist frontrunner whose ideas are blasted by right-wing rivals as "dangerous," is nicknamed for a comfort food, a jiggly caramel custard called Flanby.
Affable and funny, Hollande has a bent for consensus politics, which accounts for the dessert sobriquet. (Also, he was doughier before shedding pounds to run for president.) A fiscal-policy nerd elected to Parliament in France's rural heartland, the 57-year-old Hollande cultivates blandness to show up the excitable incumbent, Nicolas Sarkozy. On the trail in February, Hollande spent 12 hours petting cows and kissing babies at Paris's farm expo without insulting anyone. (President Sarkozy, at the same event in 2008, famously told a heckler, "Get lost, you poor bastard.") Hollande T-shirts stamped "normal" are for sale at his rallies.
In fact Hollande, every bit as much as Sarkozy, is a pure political animal. A shrewd politician groomed for office at Paris's elite schools (unlike Sarkozy), he was an adviser in François Mitterrand's Élysée Palace in 1981, when he was only 26. For 11 years, from 1997, he headed the Socialist Party, a post comparable to herding cats. He parlayed a discreet start for the presidential nomination into a decisive primary win, after onetime favorite Dominique Strauss-Kahn's career-ending arrest last May. Hollande has campaigned virtually gaffe-free. On April 22, he won the election's first round, the only challenger ever to top an incumbent. Polls give him a wide lead over Sarkozy ahead of Sunday's final vote.
So who's afraid of François Hollande? Sarkozy has warned of instant market turmoil if Hollande wins. But the social-democrat's deficit targets echo Sarkozy's, and many of Hollande's more radical pitches are softened in the fine print. He wants to hire 60,000 new educators? A public-sector hiring cap means cuts elsewhere. Renegotiate the European fiscal treaty? He'll settle for an add-on to boost growth. Tax the rich at 75 percent above a million euros earned? A folly, although in fact the rate would hit far fewer than "the 1 percent." Cause for stockpiling staple goods in case Hollande wins? Not really.
Sarkozy, meanwhile, has built his bid on fomenting fears. Serially unpopular, hobbled by high unemployment and a patchy record, he's campaigned like a wounded beast, his run as volatile as his presidency. He's been caught in desperate fibs, such as inventing a visit to tsunami-hit Fukushima in Japan. The self-styled "candidate of the people" has taunted the unemployed as lazy, despite the recession on his watch, and slammed "uncontrolled waves of migration," despite steering immigration policy himself for a decade. He's pandered for far-right votes, only to repel moderates and usher far-right firebrand Marine Le Pen to a record tally.
Hollande's pledge to "revive the French dream" might be pie in the sky, but is it more dangerous? If French voters decide they've had enough excitement, let them eat custard.