Would John Bolton Be a Russia Hawk at State?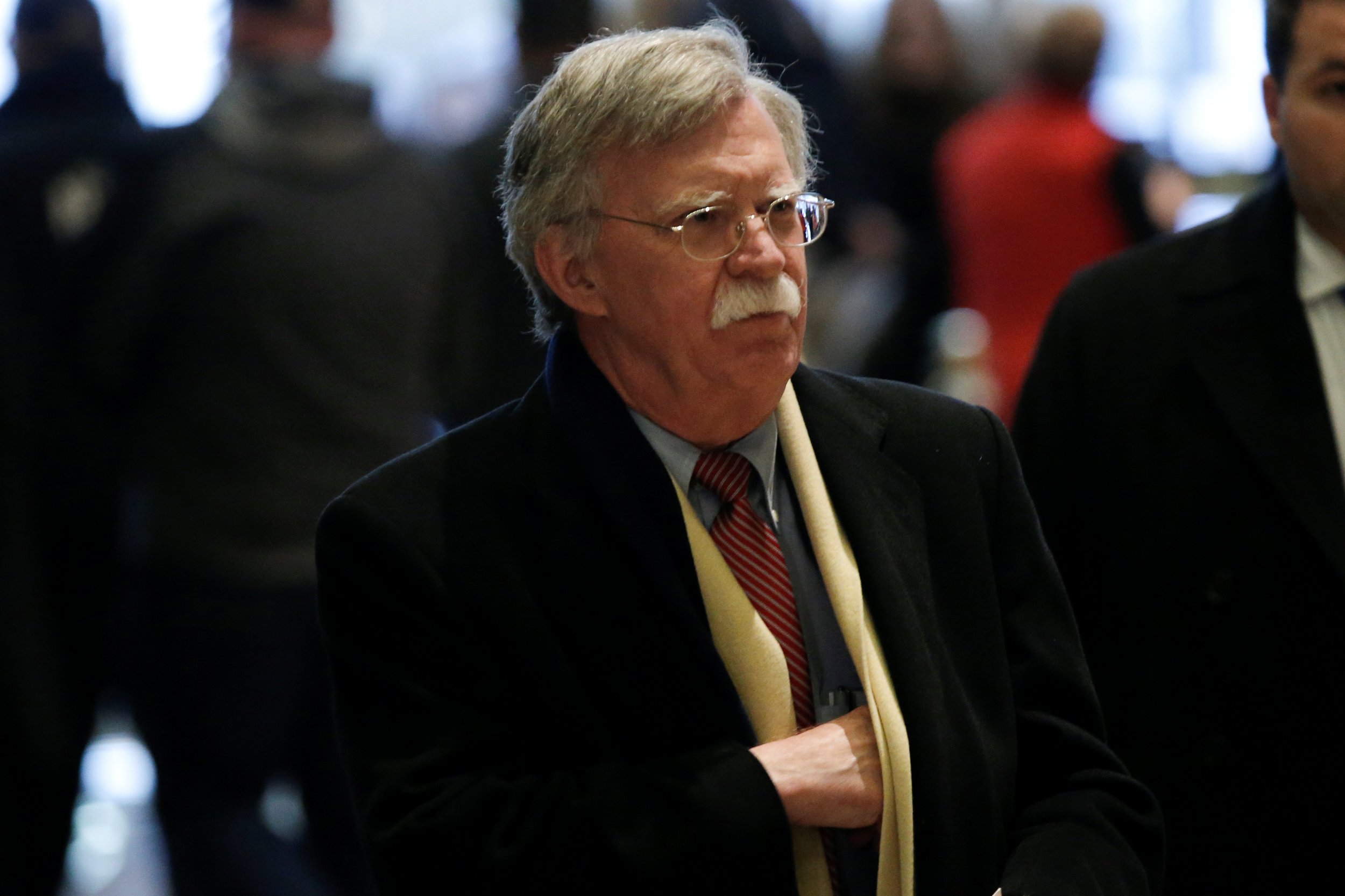 What will Donald Trump do with John Bolton, the super-hawk who the president-elect may choose to make undersecretary of state? That's the co-No. 2 position at State and it would be even more influential than usual because the president's nominee to be secretary, Rex Tillerson, the CEO of ExxonMobil, has never served in government. A No. 2 who knows where the bodies are buried and who, in the words of Mike Huckabee, "may have buried some" is a formidable force.
Related: Will Donald Trump be good for Israel?
Bolton would be especially interesting to watch when it comes to Russia. When he served as the undersecretary of state for arms control during the George W. Bush administration, Bolton went up against the Russians on multiple occasions, including leading America's withdrawal from the 1972 Anti-Ballistic Missile Treaty (ABM) so that the U.S. could build up a robust missile defense. Throughout the Obama administration, the one-time protege of the late conservative Senator Jesse Helms has been a fierce critic of the White House on everything Putin, insisting that the administration had been too soft on Moscow for its invasion of parts of Georgia, its seizure of Crimea and its intimidation of the Baltic States. He decried the sanctions that the Obama White House and European allies developed after the invasion of Crimea as mere "pinpricks." He likened Secretary of State John Kerry negotiating with Russian foreign minister Sergei Lavrov to "sending a cupcake to negotiate with a steak knife." That is typical Bolton, and it's well known in Washington.
But the political calculus in Washington has changed, and the question is whether Bolton might as well. With Trump pursuing a softer line on Putin—dismissing the intelligence community's assessment that Russia is behind the hacking of Clinton campaign emails and the Democratic National Committee—would Bolton remain his hawkish self or, as is expected of Trump appointees, toe the line?
The evidence is mixed. Earlier this year, Bolton took issue with Trump's comments that seemed to suggest the U.S. would only come to the defense of its NATO allies if they assumed more of the financial burden of their defense. Trump's stance was "troubling," said Bolton. He added: "It's true there are a lot of countries, friends of ours that have not borne their fair share of the burden, and that needs to change. But let's be equally clear: We're not doing this for them; we're doing it for us. And if we stop doing it, nobody else is going to do it for us." That's not entirely at odds with what Trump said, but it's certainly a different tone than Trump struck when he unnerved U.S. allies.
Bolton would bring more than hawkish views to the State Department. He's also a bruising political infighter. He clashed frequently with his boss, then-Secretary of State Colin Powell, over issues such as the efforts to stymie North Korea's nuclear program. During the George W. Bush administration, he got into bruising confrontations with the State Department's Intelligence and Research Bureau (INR), which stood virtually alone in the intelligence community when it questioned whether Saddam Hussein possessed weapons of mass destruction. "He's a quintessential kiss-up, kick-down sort of guy," said INR's head, Carl W. Ford Jr. A longtime veteran of Washington law firms, the State Department and the Department of Justice, Bolton knows how to effect policy and doesn't mind who he offends. While Bolton is said to be opposed by Condi Rice and regarded warily by Tillerson himself, there's no certainty until Trump weighs in.
Would Bolton use his formidable bureaucratic skills to push a more hawkish line on Russia, or would he sway to what seems to be the prevailing let's-be-friends ethos of the president-elect and the National Security Adviser designate, Retired General Michael Flynn—and, presumably, Tillerson? That's hard to know, but those looking for tea leaves might be drawn to Bolton's recent comments about the intelligence hacks of the Democratic National Committee.
Intelligence agencies have said that the hacks were Russian and that they were intended not only to sow distrust in democracy but to alter the election in favor of Trump. Bolton has expressed skepticism. Earlier this month, when he said that the hacks might be a "false flag," many interpreted his comments to mean that he was charging the Obama administration with faking the hacks in order to lay blame on Moscow. After considerable criticism, both a spokesman for Bolton and Bolton himself clarified the remarks, chalking up the dustup to what Bolton called "typical bad reporting,"
Bolton insisted that what me meant was that any number of foreign actors—the Chinese, the Iranians, the North Koreans—could be the real culprits and may have just left digital breadcrumbs to make it appear that the Russians could have done it.
Reading between the lines of Bolton's comments, he seems to be treading an interesting path. He says he supports congressional leaders' plans to mount an independent investigation of the hacks. (The Trump team has not given that probe its blessings; if anything the president-elect seems to have pooh-poohed the idea.) But Bolton also condemned the Obama White House for what he said was rushing to finish an executive branch investigation before the president leaves office in less than eight weeks. Bolton has repeatedly charged over the past eight years that the administration has politicized intelligence, citing the administration's sometimes conflicting claims about who and what caused the attack on U.S. diplomats and intelligence officers in Benghazi in 2012.
Interestingly, Bolton has spoken of the hack "of the DNC and the RNC," referring to the Democratic National Committee and the Republican National Committee. But the RNC says that it was not hacked. "W hen the DNC issue came about," Reince Priebus, the RNC chairman and Trump's soon-to-be White House chief of staff, said on ABC's This Week , "they've reviewed all of our systems. We have hacking detection systems in place. And the conclusion was then, as it was again two days ago, when we went back to the FBI to ask them about this, that the RNC was not hacked." It's interesting that Bolton seems to be offering a different assessment.
There are myriad issues facing the next leaders at the State Department—from refugees to international terrorism to ISIS to relations with 200-plus countries and organizations. But on the question of Russia, which is now center stage, the nomination of Bolton would likely be incredibly contentious, but not necessarily along traditional party lines. Senator Rand Paul, the Kentucky Republican who is a leading voice among non-interventionist conservatives, has said he'll oppose Bolton's nomination for any position. This kind of bipartisan ire isn't entirely new for Bolton. When George W. Bush nominated Bolton to be ambassador to the United Nations, he faced opposition from Democrats and hesitation from some Republicans. Facing the threat of a filibuster, Bush gave Bolton a recess appointment, which allowed him to take his seat at the U.N. without a Senate vote. If President-elect Trump nominates him for the key No. 2 slot at State, he's unlikely to get seated through parliamentary maneuvers. He'll almost certainly have to earn a majority of votes, and this time he may get it.
Read more from Newsweek.com: