Would Santa be Santa if He Were a She?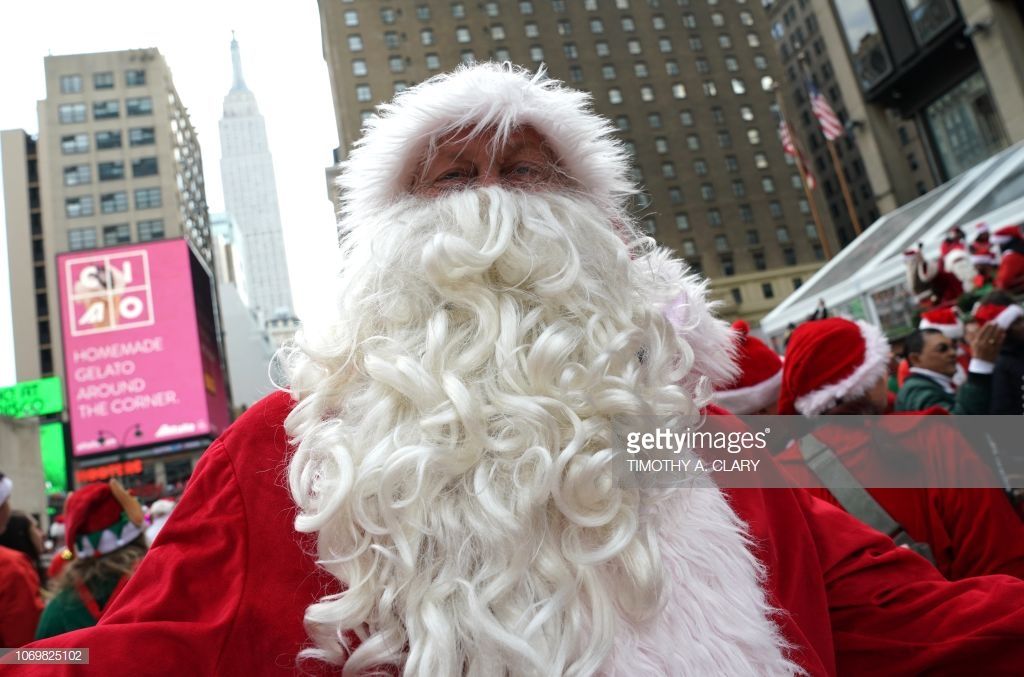 Rebranding Santa could be the next thing in reimagining Christmas' secular symbols.
In a poll of 400 people, 27 percent said Santa Claus should be rebranded as a woman or as a gender-neutral being, according to a company's survey.
The GraphicSprings design agency survey asked, "If you could 'rebrand' Santa for modern society, what gender would he be?"
About 11 percent of respondents answered that Santa should be female. Over 17 percent said he should be "gender neutral."
But tradition holds, as leading the sleigh with 72 percent were individuals who responded that Santa should still have a male identity.
In an intriguing creative set-up, UK-based GraphicSprings pondered, how would a modern Santa look?
The logo company revised the beloved, old red-and-white-suited icon's wardrobe, updated his sleigh to modern transportation and transformed him into a plugged-in hipster -- complete with tattoos, trendsetting skinny jeans, a smartphone, a backpack, a hoverboard, black shades and trainers instead of traditional black boots. One of his reindeers drives a sleek flying car-sleigh.
"Modern Santa -- Is this the future face of Santa?" asks GraphicSprings designers.
The surveyor did not post an alternative version of a female Santa.
The company conducted an open survey and asked 400 people how they would create a more modern version of Santa.
Then, in a wider survey of 4,000 U.S. and UK respondents, they "voted on a selection of popular responses," posted the company.
Whether or not Santa Claus was a real person remains controversial.
Transformed through various incarnations since the 4th Century, the character was originally based on a Christian bishop in a small Roman town, according to Encyclopedia Britannica. That incarnation was the model for the eventual Sinterklaas, an elder 17th Century gentleman dressed as a bishop who brought Dutch children gifts in early December.
Eventually, 19th Century literature, such as The Night Before Christmas and a 20th Century Coca-Cola advertising campaign transformed Sinterklaas from a saintly bishop to the jolly, white-bearded, black-booted, reindeer-led, red-capped Santa Claus that Americans know today.
Such a mix of traditions comprising the composite of Santa Claus may make it plausible that a hipster Santa could further transform Old Saint Nick.
But for now, the majority of Santa believers is sticking to the 20th-Century version of the right jolly old elf.