Would You Drive a 3-D printed Car? Cheap Electric Vehicles Could Hit Streets by 2019
An Italian company will look to China to mass-manufacture a 3-D printed car it hopes will hit the streets by 2019.
The LSEV is a low-cost electric vehicle with a top speed of 42 miles per hour and a range of just 93 miles. Outside if the windows, chassis and tires, all parts of the car will be 3-D printed. It is expected to cost around $9,500.
The company behind the LSEV, X Electrical Vehicle, was founded by Guo Xiaozheng with help from professionals in China's automotive industry. "China is the biggest market for our cars," Guo said, according to the South China Morning Post.
"Talks with several mainland industrial zones to set up production lines are now at a late stage. We will target both the business and customer markets," Guo said.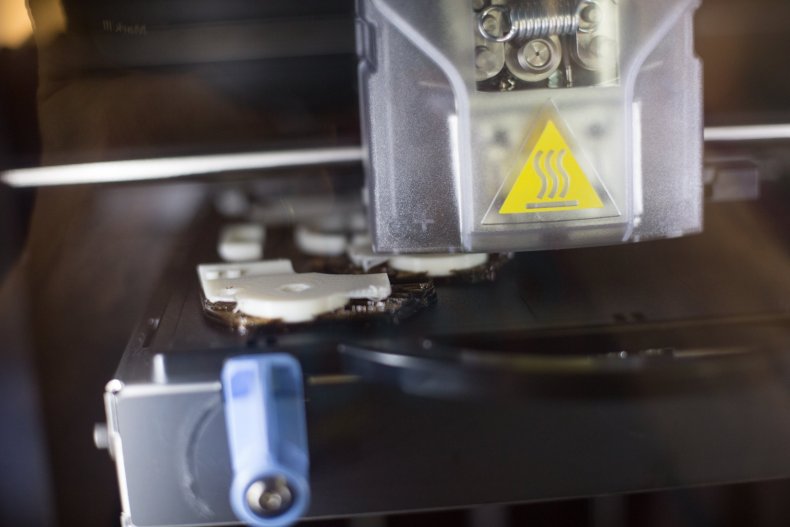 The small car is mostly made of nylon, weighs just over 950 pounds and can seat two people. The company says it has already received 7,000 orders. If manufacturing remains on schedule, it will arrive in China by the second quarter of 2019.
The car could become even cheaper in the future if new rules are put in place for low-speed electric cars. These law changes could come into effect by the end of 2018 in Beijing. "Production costs can be slashed further as volume increases, and by 2024, the total costs for our cars will be cut by half," Guo said.
Anyone desperate to see the car before then can visit the China 3D-printing Culture Museum in Shanghai or check out Auto China 2018 in Beijing from April 27. Museum director Zhu Li said the car was a promising sign for the future of 3D printing.
"We are bullish on XEV because it turns 3-D printing into real productivity," Zhu said. "The car has made people believe 3-D printing is smart manufacturing technology that will eventually affect their everyday lives."