Wounded Veteran on Boston Marathon: Quitting Isn't an Option, the Last Time I Quit, My Whole Life Changed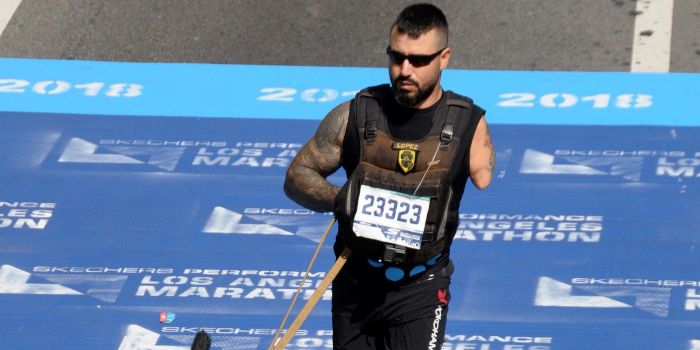 For Army veteran Jonathan Lopez, quitting during the Boston Marathon isn't an option. He knows this from experience; the last time he gave up, it was the catalyst to a series of events that changed his entire life.
On Monday, Lopez will run alongside fellow Army veteran Earl Granville, who lost his leg during a deployment in Afghanistan when his vehicle hit a roadside improvised explosive device. The two marathoners will travel past the Ashland Clock Tower, through Natick and over Heartbreak Hill during the 26.2-mile course. Even though they know the trek could take as long as eight hours to complete, they said they will reach the finish line.
"Quitting is not an option," Lopez told Newsweek. "The last time I quit something it cost me everything that I have. So, I go by, 'Die first, then quit.' I'll pass out, I'll die before I quit. I might not be running. I might crawl but I'm not quitting."
When Lopez joined the military at 17 years old, he was the youngest person at basic training. Four years later, at the age of 21, he was given a shot at his dream – to become a Green Beret. At Special Forces Assessment and Selection in Fort Bragg, North Carolina, the training was designed to push soldiers to their limits, to test what they could endure.
And days before graduation, Lopez quit. On a Monday, he was sent back to his unit, which was stationed in Germany and that Thursday, while riding his motorcycle, he was hit by a drunk driver, which "changed everything."
When he woke up in the hospital, his room was filled with medical staff and visitors, including his father, so he knew something was wrong. The doctor told him they had to amputate his arm and were fighting to save his leg.
Despite undergoing more surgeries than he can remember, Lopez didn't give up on his passion and spent three years at Walter Reed National Military Medical Center training for the Army physical standard test so he could prove his ability to continue to serve.
His dedication garnered the attention of a brigadier general, who Lopez considered a mentor. During a trip to Washington, D.C., the general paid him a visit and made sure the young soldier understood the reality of his situation.
Lopez, a paratrooper, would never jump out of an airplane again. He would never rejoin his unit. He would be placed on a desk job and "dusted off" for a photo opportunity.
"I love my country, but for me, the Army is the guys next to you," Lopez said. "Those are the guys that you go to combat with and just knowing I was never going to be able to see them again, that showed me that my career was over."
Lopez became reliant on painkillers, but decided to try to stop taking them for the sake of his children's future. That choice backfired and became what Lopez characterized as "the beginning of the worst part of my life."
After days without medication, he would take five pills instead of the three he used to. His prescriptions couldn't keep up with his usage and without the medication, he experienced withdrawal.
"I became 'that guy,' and that actually depressed me because I can say, 'I never did drugs in my life' or 'these were prescribed,' but at the end of the day I was a junkie and I was addicted to something," Lopez explained.
In 2010, Lopez drove to the Veterans Affairs parking lot with the intention of taking his own life; he couldn't do it at home, lest his child see. He wanted to be near a hospital because he was an organ donor. Everything, he said, had a reason and made complete sense at the time.
"I do public speaking and I have to talk about my reason to stay alive and it's creating a legacy, something my kids could look up to," Lopez explained. "But, those were the same reasons why, years back, I wanted to kill myself. Not because I hated them and I couldn't stand it. I just felt like I wasn't good enough and they would be better off."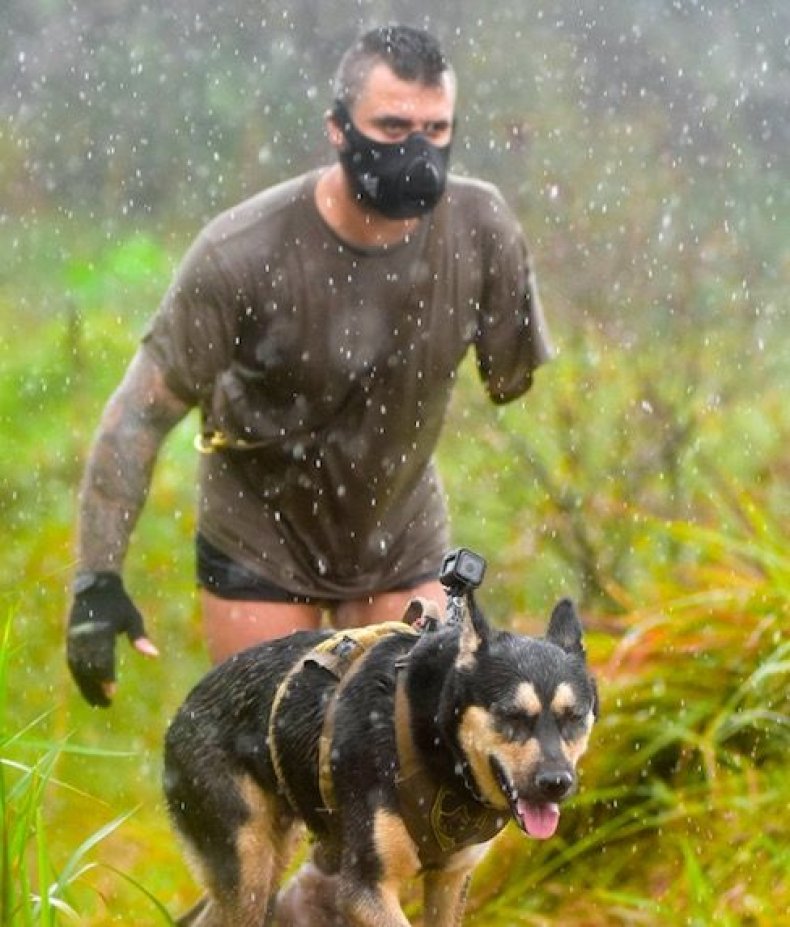 When Lopez was injured, he didn't consider himself a veteran. Being raised in Venezuela, where military service is mandatory, veterans weren't people who served in the military for a certain number of years. A veteran was someone wounded in combat. He was wounded in a car accident near his barracks.
Sure, Lopez was considered a "veteran" when it came to things like getting a discount with his Army identification card, but he didn't connect with the larger veteran community until his stay at a Veterans Affairs hospital in Miami after his attempted suicide. He was surrounded by his peers, people who were struggling with a variety of burdens, such as pain management, depression and survivor's guilt.
Lopez started taking care of himself physically. Instead of taking the hospital elevator, he took the stairs, sometimes climbing 100 floors a day. Once told he wouldn't be able to walk, Lopez now runs 60 miles, 100 miles, even races that take 24 hours. He lifts 700 pounds and said his physical challenges are "non-existent."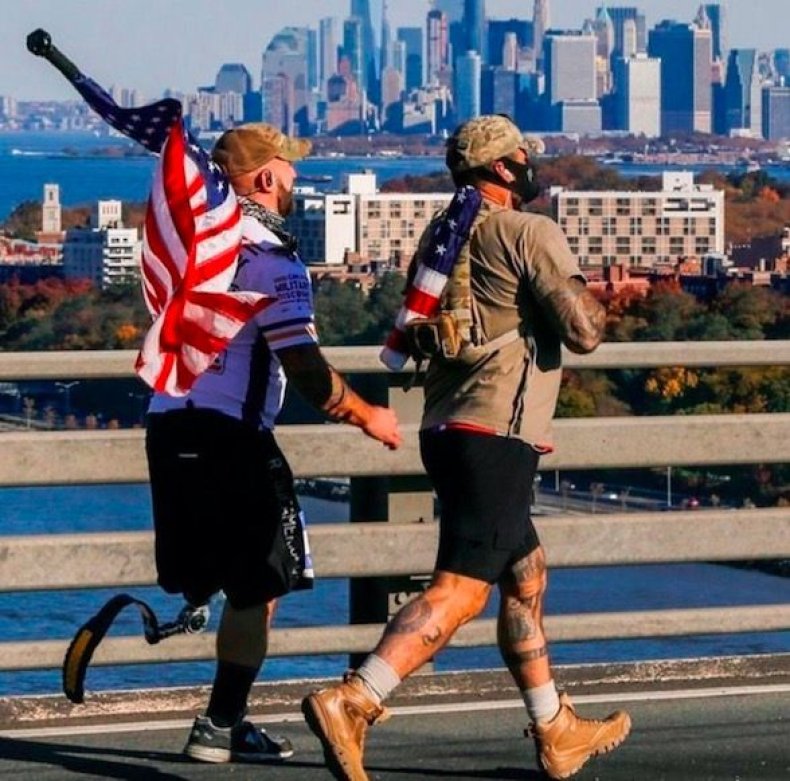 Earl and Lopez met through Operation Enduring Freedom, an organization that helps wounded veterans and law enforcement officers overcome adversity through physical challenges. The duo's team for the Boston Marathon, Lopez said, is about purpose.
"Maybe I'm not active duty but we still put our uniform on and we still help our fellow soldiers," Lopez said.
In November, Lopez served as Earl's guide for the New York City Marathon, and even in increasingly divisive times, Lopez said these races unite people. Even when they finished hours after most runners had gone home, people of all races, ethnicities and socio-economic statuses still lined the streets to cheer them on. In Boston, the Army veteran foresees another great experience that will end with a medal.
"I can't give up. I wish I could," Lopez said. "Because I've run until my feet are bleeding."