'Wreck-It Ralph' Cosplay: Vanellope von Schweetz, Sergeant Calhoun And More
Looking for some Wreck-It Ralph cosplay to get you pumped for the upcoming Ralph Breaks The Internet film? Check out our awesome cosplay roundup including favorite characters like Vanellope von Schweetz, Sergeant Calhoun and Fix-It Felix.
After a long hiatus, Ralph and Vanellope are making a comeback. On Tuesday, Walt Disney Animations announced a long-awaited sequel to the popular Wreck it Ralph animated film. In a sneak peek teaser trailer, which quickly trended to the top of YouTube's charts, fans got a glimpse of the new Wreck It Ralph 2 film dubbed, Ralph Breaks the Internet.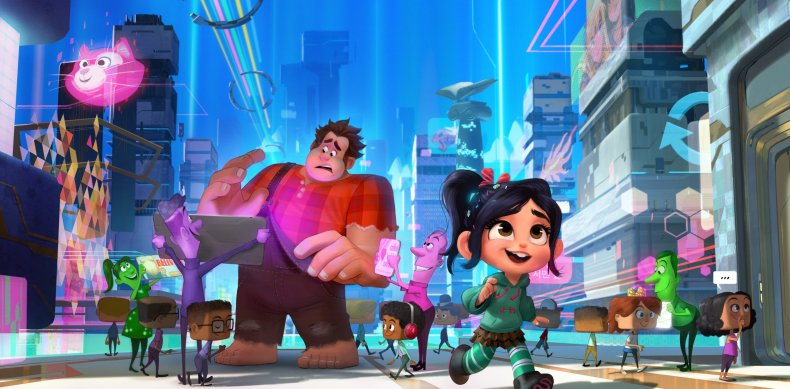 While the film's release date is still months away (Thanksgiving 2018), it doesn't mean we can't rev our collective candy engines ahead of time. And what better way to get us in the pumped up for the film, than with some killer Wreck-It Ralph cosplay. Below we've put together a few of our favorite cosplay pics of Ralph, Vanellope, Sergeant Calhoun and other beloved film characters.
Enjoy!
Wreck It Ralph Cosplay: Vanellope von Schweetz
Veteran cosplayer, Anyapanda nailed Vanellope von Schweetz in her 2012 cosplay offering. Captured by photographer, Avier, the cosplayer managed to come off as the perfect raggle taggle candy kart princess we came to know and love in the film.
Here are some additional Vanellope von Schweetz cosplays we found utterly delightful
Cosplayer - Poosin
Wreck It Ralph Cosplay: Ralph
Wreck It Ralph Cosplay: Sergeant Calhoun & Fix-It Felix
Cosplayer - Twin Fools
Photographer - Weatherstone