Wreckage of Missing U.S. Helicopter Found in Nepal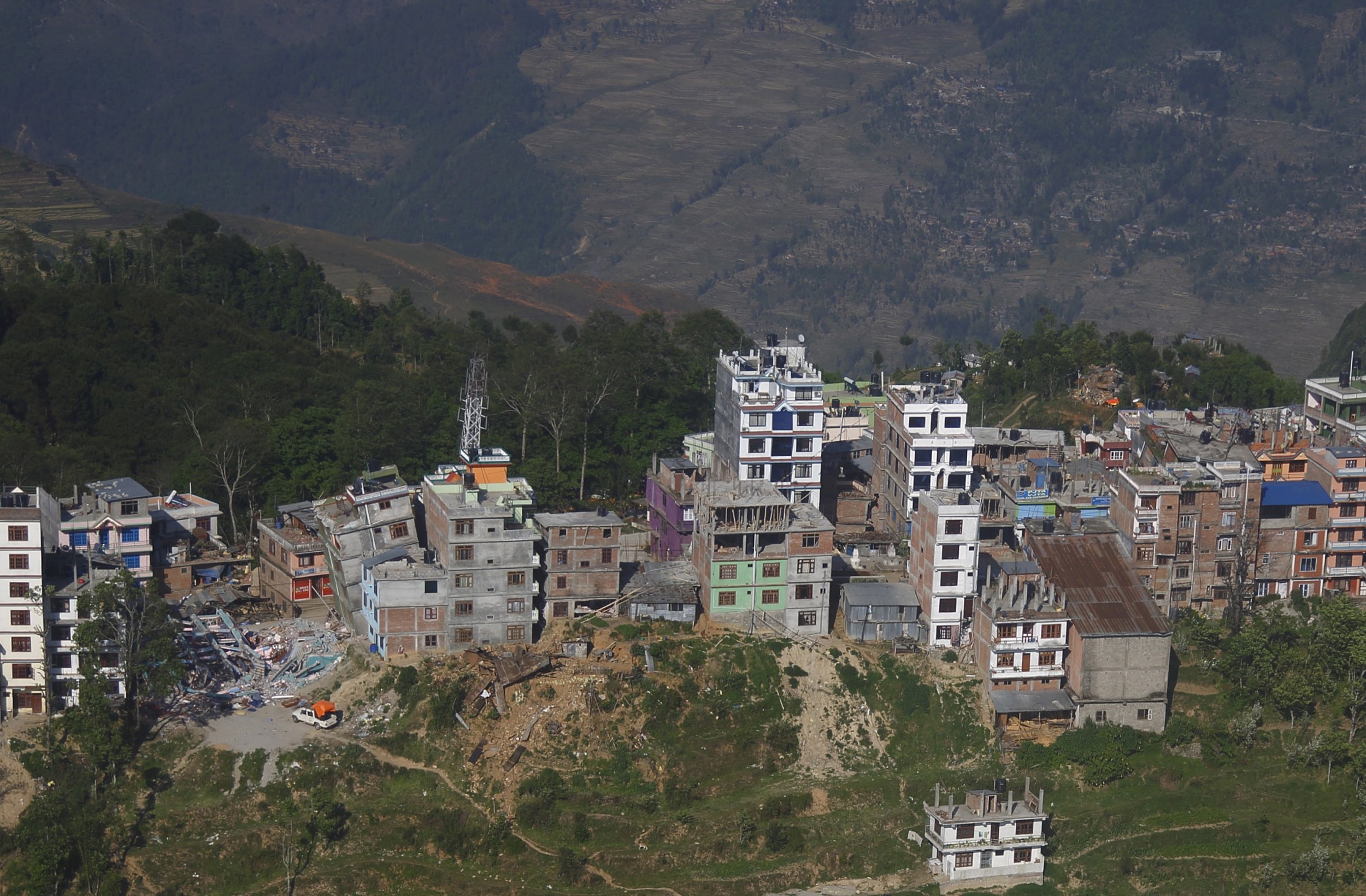 KATHMANDU (Reuters) - The wreckage of a U.S. military helicopter lost on an earthquake relief mission was found on Friday, high on a mountainside in Nepal, with three bodies recovered and the other five people on board feared dead.
A U.S. search team identified the wreckage as that of the missing Marines UH-1Y Huey helicopter deployed after the Himalayan state was hit by a massive earthquake last month that killed more than 8,000 people.
Crash debris was found just 8 miles (13 km) north of the town of Charikot, said Army Major Dave Eastburn, spokesman for the U.S. military's regional Pacific Command.
"The assessment of the site is ongoing and a thorough investigation will be conducted," he added in a statement.
Newsweek subscription offers >
The U.S. statement made no mention of the fate of the six Marines and two Nepali soldiers on board the Huey that went missing on Tuesday, the day a strong aftershock hit Nepal and killed more than 100 people.
Nepal says none of the eight on board could have survived.
"TOTALLY CRASHED"
The Huey, an iconic helicopter dating back to the Vietnam War era, was completely destroyed, Nepal's top defense ministry official said, adding that three charred bodies were found in the wreckage.
Newsweek subscription offers >
"The search for others is continuing. As the helicopter has broken into pieces and totally crashed there is no chance of any survivors," said Defence Secretary Ishwori Prasad Paudyal.
After a three-day search the Huey was spotted near the village of Ghorthali at an altitude of 11,200 ft (3,400 m), an army general told Reuters earlier, as helicopters and Nepali ground troops converged on the crash site.
"It was found on a steep slope," Major General Binoj Basnet said. U.S. and Nepali teams were investigating the site and were expected to announce their findings at news conferences later on Friday, he said.
The area's tallest peak soars to more than 7,000 meters (23,000 ft). Hillsides are cloaked with lush forest that made it hard to find the chopper even though it came down just a few miles from Charikot, the capital of Dolakhadistrict that lies half a day's drive to the east of Kathmandu.
An army base in the town has been serving as a hub for operations to airlift and treat those injured in the two earthquakes, and Prime Minister Sushil Koirala flew in on Thursday for an on-the-spot briefing.
The first quake, which struck on April 25 with a magnitude of 7.8, has killed 8,199 people. The death toll from a 7.3 aftershock on Tuesday has reached 117, with many victims in Dolakha.
The combined toll is approaching the number of just over 8,500 who died in an earthquake in 1934, the worst ever natural disaster to hit the poor Himalayan nation.
Some 76,000 more have been hurt while hundreds of thousands of buildings - including ancient temples and monuments - have been damaged or destroyed. Nearly three weeks after the first quake, aftershocks continue to rattle the country.
Nepal mobilized 600 soldiers to search for the Huey, which had six Marines and two Nepali soldiers on board when it went missing after the crew was heard over the radio saying that the aircraft was experiencing a fuel problem.
Two more U.S. Hueys, two MV-22B Osprey tilt-rotor planes and Nepali and Indian choppers had been involved in the search for the helicopter, which was part of a joint task force sent in by the United States to provide assistance at Nepal's request.
Wreckage of Missing U.S. Helicopter Found in Nepal | World