Wrestler Jon Moxley Enters Alcohol Treatment Program, Tony Khan Reveals
Wrestler Jon Moxley is entering an inpatient alcohol treatment program, his boss Tony Khan has confirmed.
All Elite Wrestling's (AEW) President, CEO, General Manager & Head Of Creative Tony Khan took to Twitter to say that Moxley asked him to make the announcement on his behalf.
"Jon Moxley has allowed me to share with you that he is entering an inpatient alcohol treatment program. Jon is a beloved member of the AEW family. We all stand with him and Renee, and all of his family and friends, as he shifts his focus to recovery," Khan wrote.
"AEW backs the former world champion and is supporting him throughout his treatment." Khan has praised the "brave" athlete for seeking help for his problems with addiction.
Moxley worked under the name Dean Ambrose at WWE before joining the rival AEW in 2019.
"Jon is making a very brave choice to get help, and we're embracing his choice and supporting him however we can," Khan continued.
"I'm proud to call Jon a friend, and like many of you, I'm also a fan of Mox and look forward to a time in the future when he is eventually ready to return to the ring. Until then, thank you for supporting Jon and respecting his privacy at this time. If you or a loved one need help, please reach out to SAMHSA's National Helpline: 1-800-662-HELP (4357)," Khan wrote.
Moxley had been scheduled to face off against Orange Cassidy in the semi-finals of the ongoing AEW World Title Eliminator Tournament this week.
AEW has yet to confirm how Moxley will be replaced for the rest of the tournament.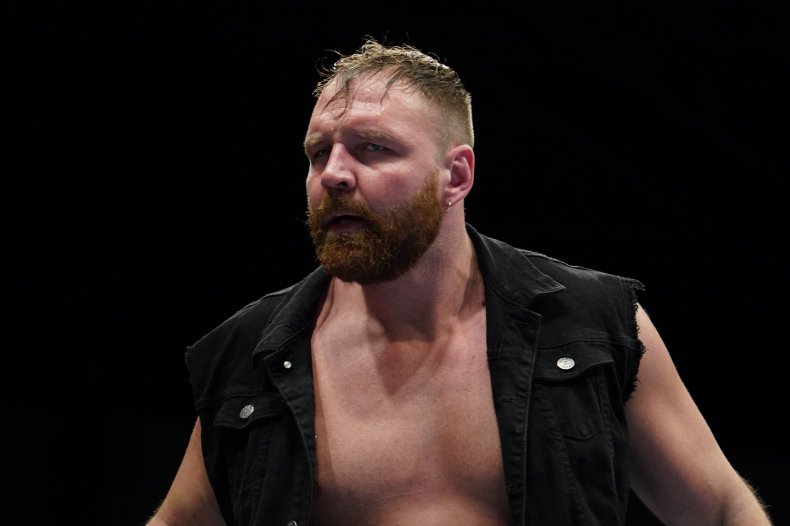 Moxley's announcement that he is stepping back from wrestling to deal with his addiction issues comes after an excerpt from his new book "Mox" was released, detailing his decision to leave the WWE, which he described as a "living hell."
"I had nothing even close to heat. I was once one of the most popular performers in all of WWE, and now I was lost in the ring in front of confused or apathetic audiences," he wrote in the excerpt per Bleacher Report.
"I was Fn dead in the water, irreconcilable, a dog to be taken out back and shot ... and I knew it. I was fully aware of it through every slow and excruciating second ... If you sat through any of my segments on TV during this timeframe, you know what I'm talking about ... unless you blocked it from your memory. If you thought you were confused, imagine what it was like being me? S--t, at least you had a remote control. I couldn't just turn the channel on my own life. I was in a living hell. Gee, it's fun reminiscing."