Wrestling Legend Caused Fatal Crash That Killed 75-Year-Old Man: Police
A former professional wrestler allegedly caused a deadly car crash that resulted in the death of a 75-year-old man.
The fatal crash involved Tamara Lynn Sytch and took place just before 8:30 p.m. on March 25 in Ormond Beach, Florida, according to a release from police sent to Newsweek. Sytch, 49, the Ormond Beach Observer reported, is a former WWE wrestler and hall of famer, who went by the name "Sunny" in the ring.
The release from police stated that two vehicles were headed south and were stopped waiting at a traffic light with one stopped behind the other. However, a third vehicle, driven by Sytch, allegedly failed to stop and slammed into one of the stopped vehicles. The vehicle struck by the vehicle Sytch was driving then proceeded to hit the other vehicle stopped at the light.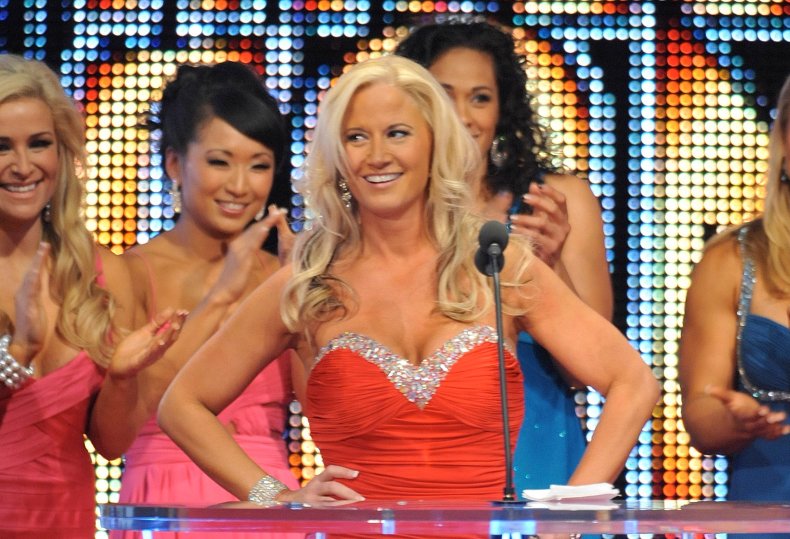 The driver of the vehicle hit by Sytch, identified as 75-year-old Julian Lasseter, was transported to a nearby hospital but was later pronounced dead.
Sytch was also taken to a hospital and was later released. The severity of her injuries was not provided by the police. However, an investigation into whether Sytch was impaired at the time of the deadly crash is currently underway.
Police stated that they did obtain and later executed a search to obtain a sample of her blood as part of their investigation.
The driver and passenger in the third vehicle in the crash did sustain injuries but were not taken to the hospital, the press release stated.
Ormond Beach Police Chief Jesse Godfrey passed along the department's condolences to Lasseter's family on their loss.
"Our hearts go out to the Lasseter family that lost their loved one in such a tragic event," he said.
He also went on to remind those citizens of the need to keep an eye out for those they suspect may be driving under the influence and then report it to authorities.
"Our goal at the Ormond Beach Police Department is to keep city roadways safe, so if you see a vehicle operating in a manner that leads you to believe the driver may be impaired, please don't hesitate to call 911. You may just save someone's life," Godfrey said.
In their release, police did not mention what, if any, charges may be filed in connection to the deadly crash.
In 2011, Sytch was inducted into the WWE Hall of Fame, according to WWE.com. Additionally, the website stated that she was the manager for three World Tag Team Championship-winning teams and was America Online's most downloaded woman in 1996.
Newsweek reached out to Sytch for comment.
This deadly incident comes after a helicopter responding to a vehicle crash in California went down near a national forest in mid-March. All six people on board the helicopter at the time of the crash were transported to the hospital. All were expected to survive.