Write a Check, Coldplay! The NFL Thinks Pay-to-Play is A-OK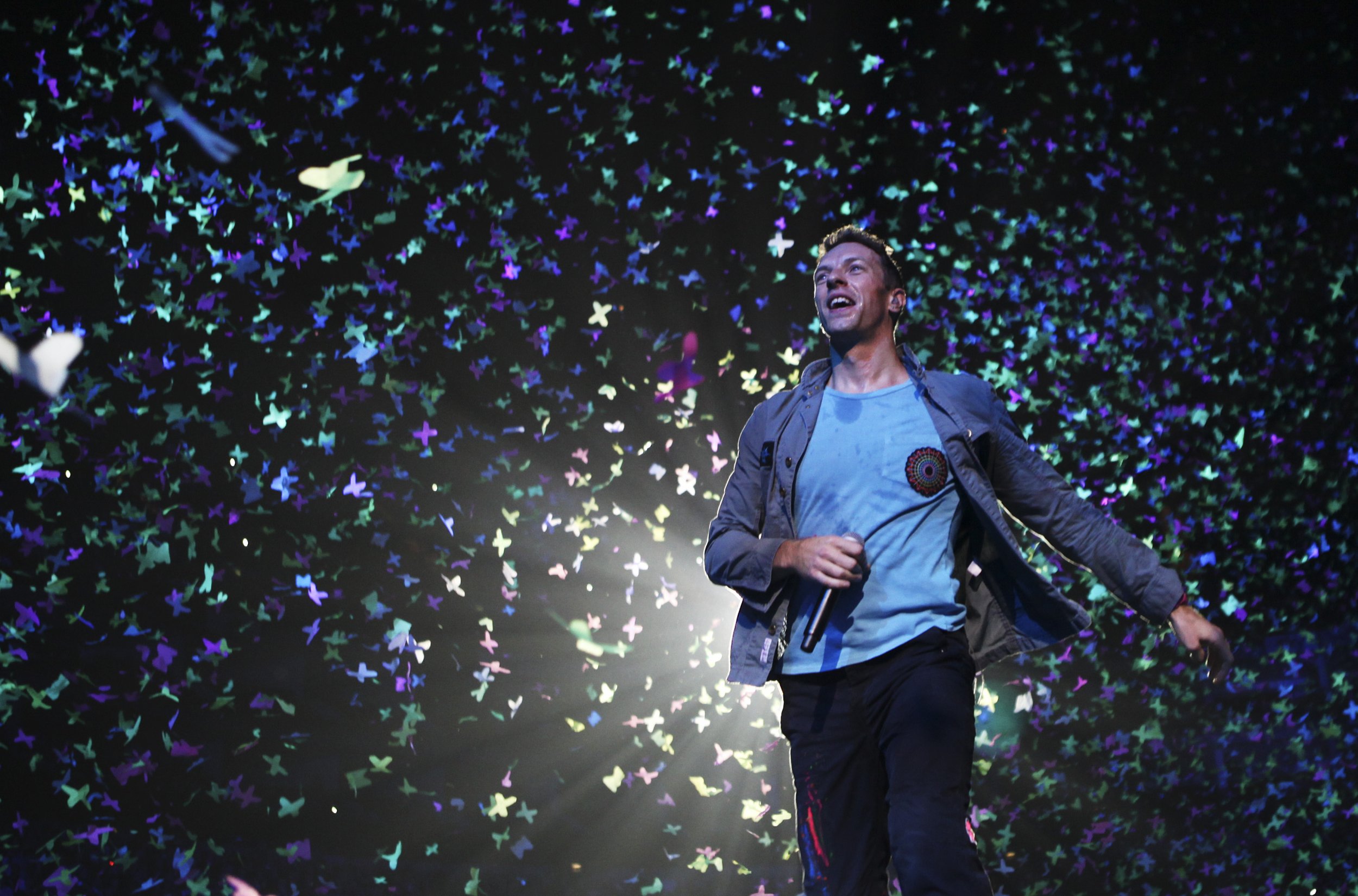 The NFL is reportedly juggling high-profile acts like Rihanna, Katy Perry and Coldplay to headline next year's Super Bowl halftime performance in Glendale, Arizona. But like most opportunities, this one comes with a price: League representatives have asked the artists in question to give the NFL some of their sweet tour cash in exchange for gracing millions of television screens during the game's intermission, according to The Wall Street Journal.
But what a chance for a massive blast of exposure, right? That's what the big cheese says right before you accept that unpaid internship, but it's tougher for the NFL to justify, since for years Rihanna, Coldplay and Katy Perry have been racking up millions touring worldwide.
Yet 3.1 million more viewers caught this year's Super Bowl halftime performance—starring Bruno Mars and the Red Hot Chili Peppers—than the actual game, according to data from Nielsen. Just over 115 million viewers caught the show, compared with the 112 million who watched the Seattle Seahawks hobble the Denver Broncos. And major artists have benefited from a Super Bowl gig. Beyoncé announced her Mrs. Carter Show world tour right after her 2013 set, and Bruno Mars had tickets to his Moonshine Jungle tour available the Monday after his performance last year. In addition, artists' digital and CD sales go up the week after their performances, the Journal notes.
Super Bowl XLIX will air on February 1, 2015. At this point, no decision has been made on who will headline the halftime show, but it should be noted that the petition to get "Weird Al" Yankovic to perform has 127,000 signatures on it (and counting). Just saying.