'Wrong': New Zealand Leader Slams Trump, Says Country's Nine New Coronavirus Cases 'Doesn't Compare' to America's 42,000
New Zealand Prime Minister Jacinda Ardern slammed President Donald Trump on Tuesday, saying his suggestion that her country was seeing a surge in coronavirus cases was "patently wrong."
"I think anyone who's following COVID and its transmission globally will quite easily see that New Zealand's nine cases in a day does not compare to the United States' tens of thousands, and in fact does not compare to most countries in the world," Ardern told reporters.
She added, "Obviously it's patently wrong."
Ardern's comments came shortly after Trump spoke during a campaign rally in Minnesota, where he said New Zealand was currently facing a "terrible" surge in cases of the novel virus.
"The places they were using to hold up now, they are having a big surge," Trump said at the rally. "They were holding up names of countries, and now they are saying, 'Whoops!'"
He continued, "You see what's going on in New Zealand? They beat it; they beat it, it was like front-page news because they wanted to show me something.... Big surge in New Zealand, you know it's terrible. We don't want that."
On Tuesday, New Zealand's Ministry of Health reported just 13 newly confirmed cases of the virus, while the U.S. Centers for Disease Control and Prevention (CDC) reported almost 42,000 new cases.
Overall, the U.S. has reported over 5.3 million cases and 169,000 deaths since the start of the pandemic. By comparison, New Zealand has reported just over 1,600 confirmed cases and at least 22 deaths.
"We are still one of the best-performing countries in the world when it comes to COVID.... Our workers are focused on keeping it that way," Ardern said.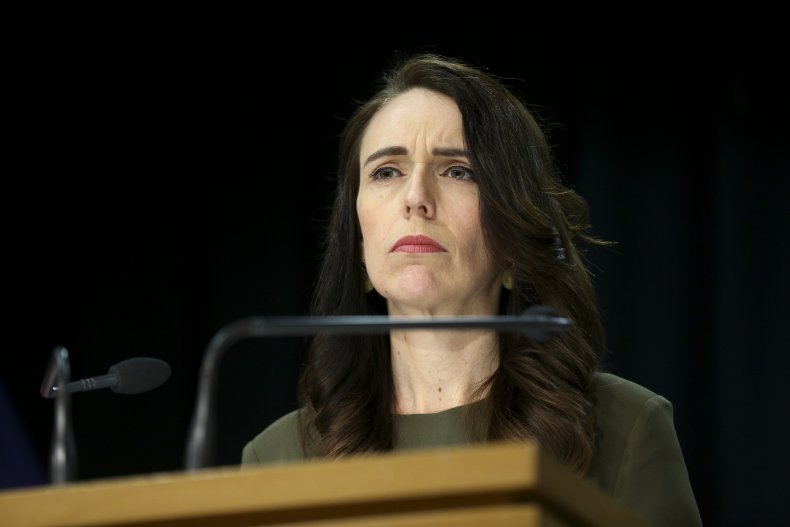 While New Zealand has far fewer cases of the virus when compared with the U.S., the city of Auckland recently saw a small spike in cases, prompting Ardern to delay the upcoming general elections by about a month. Voting was originally planned to take place September 19 and is now set for October 17.
"Ultimately, I want to ensure we have a well-run election that gives all voters the best chance to receive all the information they need about parties and candidates and delivers certainty for the future," Ardern said. She added that the delay will provide voters with a sense of safety and allow officials to provide an "accessible and credible election."
Newsweek reached out to Ardern's office for comment but did not receive a response in time for publication.