Wrong Winner Crowned at Miss Universe 2015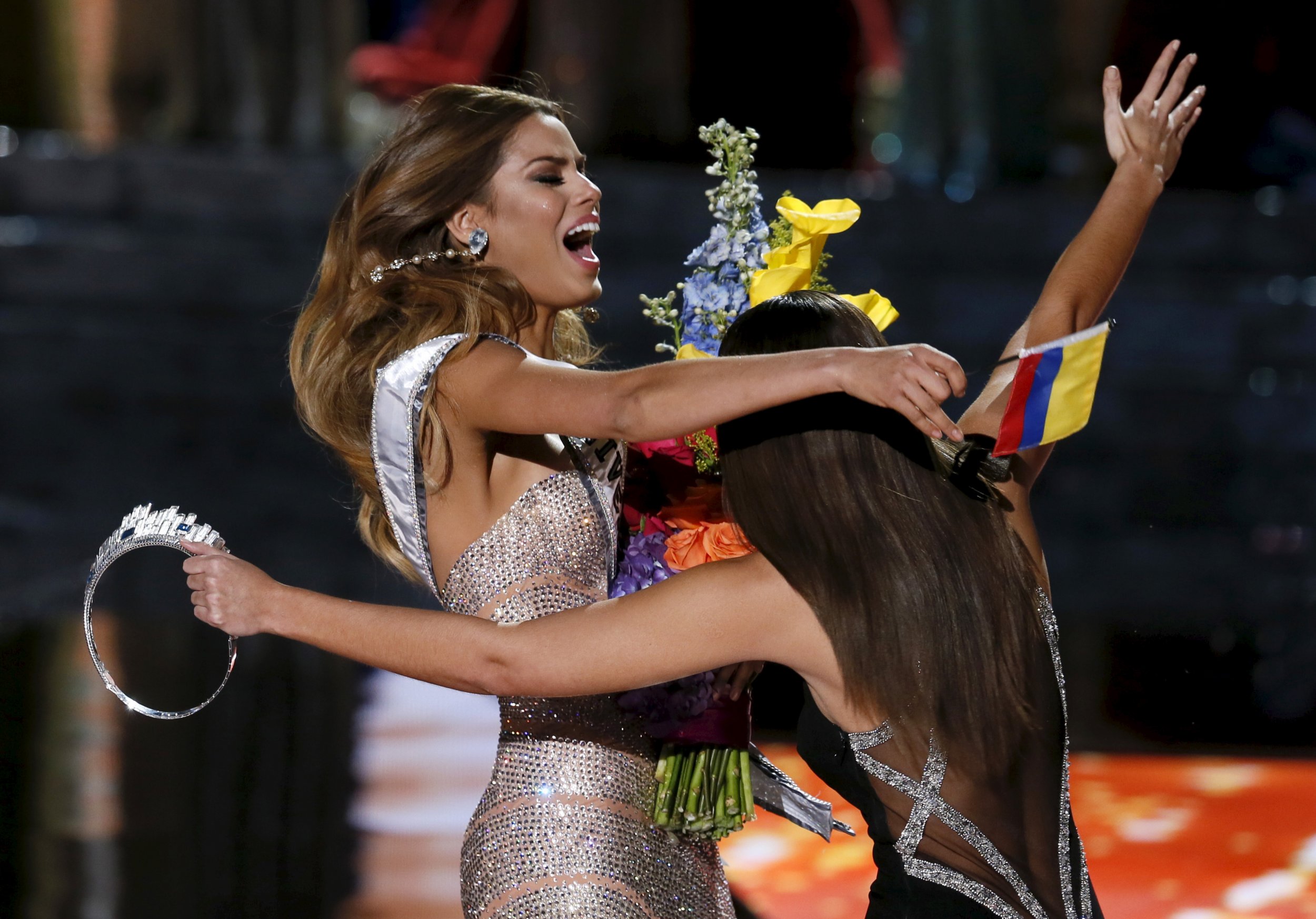 Steve Harvey, the host of the Miss Universe beauty pageant, mistakenly declared the wrong winner on Sunday, causing an online storm that overshadowed the contest.
For a few blissful minutes, Miss Colombia Ariadna Gutierrez thought she was the winner of the 64th edition of the pageant, held in Las Vegas, after host Steve Harvey read out the wrong name. Once organizers realized the mistake, Harvey had to backtrack, announcing that Gutierrez was in fact the runner-up and the winner was Miss Philippines Pia Alonzo Wurtzbach.
"Ok folks...I have to apologize," Harvey told the audience in Las Vegas. "Let me just take control of this. This is exactly what's on the card. I will take responsibility for this. It was my mistake. It was on the card."
Gutierrez, 21, began celebrating after she was mistakenly announced as the winner, waving a Colombian flag, only for the crown to be taken off of her head and placed on that of Wurtzbach, a 26-year-old actress.
The gaffe saw #MissUniverse2015 become the biggest trending Twitter hashtag on Sunday and many users expressed their amusement at the mistake: "And the winner is—Miss Information."
Harvey later tweeted an apology, deleting an erroneous first tweet where he misspelt Colombia and the Philippines.
He wrote: "I'd like to apologize wholeheartedly to Miss Colombia & Miss Philippines for my huge mistake. I feel terrible."
"Secondly, I'd like to apologize to the viewers...that I disappointed as well. Again it was an honest mistake. I don't want to take away from this amazing night and pageant. As well as the wonderful contestants. They were all amazing."
Speaking to the press, Wurtzbach was gracious about the incident, saying backstage that it had been "a very non-traditional crowning moment...it is very 2015," Reuters reported.
Wurtzbach added that she will use her role as Miss Universe to "influence the youth and I would raise awareness to certain causes like HIV awareness, that is timely and relevant to my country."
At the same time as the pageant was taking place, a vehicle drove into a crowd of people near the Planet Hollywood hotel complex in Las Vegas, killing one and injuring at least 36. Authorities believe the crash was intentional, but they have ruled out extremism as a potential motive.