I Think My Fiancé Is Cheating On Me With His Co-worker—What Should I Do?
Dear Newsweek,
There are bits of my story where I really do question if it happened the way I perceived it or if it was a completely innocent situation, and I'm just hurting myself mentally and emotionally.
My fiancé and I have been together for over 4 years. I thought we were madly in love even through the bad times and the good, until we left the north to go back to the south for his work.
He went first and I followed two weeks later with the kittens, as I had to finish up my last two weeks at my job there.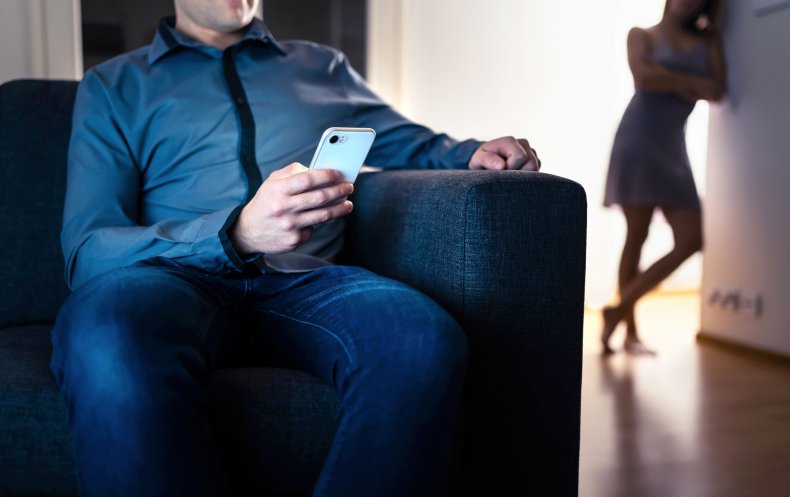 He was being pretty shady during those two weeks he was there alone. He mentioned in a casual conversation one night that his boss's daughter "would be hungry when they got back from their job that night," I'm assuming hinting that she would like for him to take her on a date.
Everyone in the company knew I would be there within a week but that didn't make me feel any better. That night, he wouldn't answer my calls until two or three in the morning. He sent me a picture to "reassure me" that he was at home in bed. Still, I knew something was off.
Cut to two years later after this event, and this woman is still around. She is constantly coming up with things he can fix for her, anything. One night he left our house and bed and midnight to fix her flat tire, telling me afterward that I made a "big deal" about it. This girl apparently has a boyfriend, a father, a step-father, a brother, and more siblings. Why does she need my fiancé to fix her car or open a flimsy lock box that you can pop open with a screwdriver?
It's been driving me insane because I just know something went on between them, or nearly did. She's disrespectful and nasty any time she sees me. He constantly defends her constant neediness.
I need someone to tell me the honest truth here. It's emotionally taxing to have this going through my head every day. He once said to me, "at least I'm telling you about her, most wouldn't" and it's completely broken my trust.
Abby, Florida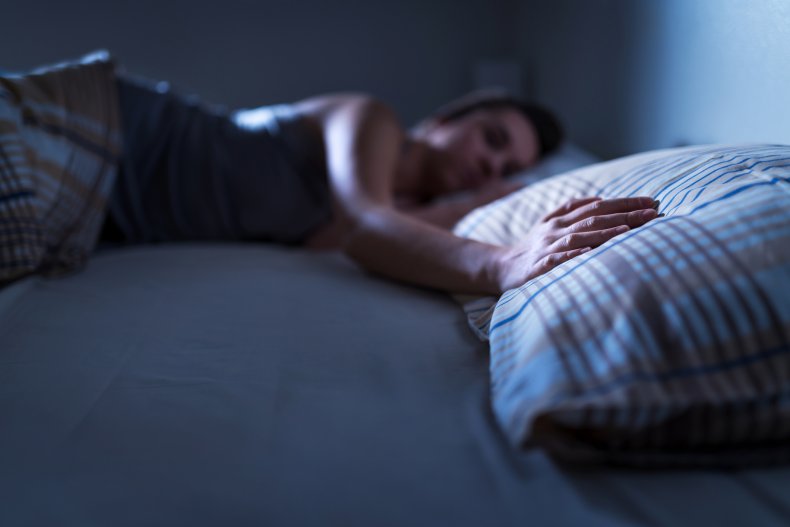 The Truth Is Right In Front Of You
Kate Mansfield is a premier UK-based dating and relationship coach, helping women fix their love lives and find loving relationships with ideal partners. She won Relationship Expert of the Year Award 2019 with Corporate Live Wire.
Dear Abby,
It's so interesting reading your story, because ultimately the real truth and all of the answers that you need are in you already - I am going to help you to see them and to find clarity. Doubting yourself and ignoring your needs, intuition, and perhaps not wanting to face the truth is common, and painful - but honestly if you can be brave the truth really will set you free!
"There are bits of my story where I really do question if it happened the way I perceived it or if it was a completely innocent situation, and I'm just hurting myself mentally and emotionally."
You are hurting yourself by allowing this man to pull the wool over your eyes, and by trusting someone who is very obviously not trustworthy, respectful, or kind. The evidence is staring you right in the face - why are you resisting seeing it clearly? The problem is really inside of you, in that you are denying yourself the love, affection, care, and commitment that you truly deserve.
Is it ok for you to have your fiancé "being pretty shady" and "dating other women" - why are you allowing this?
Then, you say "That night he wouldn't answer my calls until two or three in the morning. He sent me a picture to "reassure me" he was at home in bed. Still, I knew something was off." This is not appropriate behavior for someone in a committed relationship, it is totally unacceptable. What makes you feel any doubt about this?
To have spent two years of your life putting up with this woman's awful behavior, alongside the disrespect and gaslighting of your fiancé, is, I'm sure, a painful thing to face. Often, when we have gone so far and spent so long investing our hearts and time in someone, it becomes almost impossible to leave, because then we have to face the reality of the wasted time and disappointment.
You express a desire to know, "I need someone to tell me the honest truth here. " so I'm telling you - he is cheating on you, even if not physically, definitely emotionally and that is enough to end this relationship.
But here's the part that you are missing - you are asking him to be someone else, and he can't! The only way forward is to accept him for who he really is and to end this - stop wasting your own time and find a man who is already able to show up the way that you need, want, and deserve,
He is out there!
You May Need To Consider Another Perspective
Roni Beth Tower is an author and retired research, clinical, and academic psychologist whose memoir, "Miracle at Midlife: a Transatlantic Romance", published in October, 2016, won a Gold 2017 IPPY Award. She writes regularly on "Life, Refracted" for Psychology Today and for BonjourParis, which has included her memoir among the "Best Books Set in Paris."
Dear Abby,
Reading your letter, I sensed your confusion and anguish as you struggle to understand the interactions between your fiancé and another woman, and their impact on your relationship to him. I cannot, of course, testify to "what is going on" between two people I've not met, nor can I validate your interpretations of events described in your letter. However, I can offer thoughts about intimate relationships, roles third parties can play in those relationships, and perspectives you might consider. To begin, here are some questions you can ask yourself.
You note that you and your fiancé were "madly in love" prior to your move South, even "through the bad times and the good." How was that love expressed? Were your two weeks of separation during the move your first exposure to "long-distance"? If not, how had you stayed connected and maintained trust during earlier separations?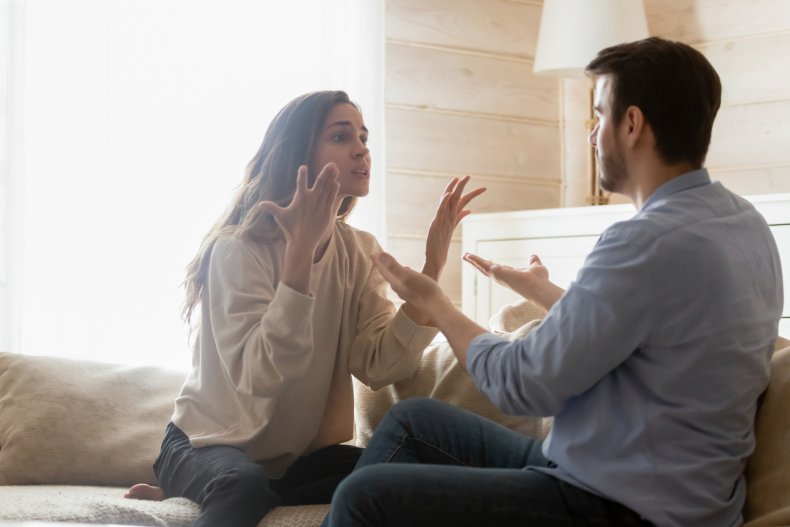 When you became engaged, what expectations did you and your fiancé have of your future marriage? Did you make promises about how you would be with each other? Had any been broken? If so, how did you repair the breach of trust? Did you then "amend" the "rules" of your relationship?
How had you made decisions for your couple, including those of moving, becoming engaged, how to handle conflicts, and managing relations with friends and family? What formed the foundation of trust between you – perhaps words, behaviors, your history together over time, or separate histories before your relationship? Had it been challenged before?
Was your bond perhaps based in part on your fiancé being helpful, responsive, and attentive to your needs? Were his sociability, sensitivity, and compassion part of his personality, his way of being in the world? What did you need from him?
Had you promised each other no secrets and a willingness to talk through different perspectives, avoiding "elephant in the living room" denial? Your fiancé seemed open in sharing details of a relationship in which he saw himself responsive to the needs of others and innocent of wrongdoing. Do each of you appreciate the origins of your pain, fears, fantasies?
Had you dealt with destructive behaviors from people outside of your couple before – by undermining its integrity (for example, seduction, passive-aggressive manipulation, creation of doubt, interference, competition), creating conflict (forming secrets excluding one partner, generating crises, making authoritative demands, draining resources), or by derailing one partner (through distraction and disruption, annoyance, stealing time and attention needed for self-care, being incoherent, or enabling).
---
Newsweek's "What Should I Do?" offers expert advice to readers. If you have a personal dilemma, let us know via life@newsweek.com. We can ask experts for advice on relationships, family, friends, money and work and your story could be featured on WSID at Newsweek.