WTA Partner Backs League After Pulling Tournaments From China Over Peng Shuai Controversy
An official partner of the Women's Tennis Association (WTA) expressed support for the league after they decided to suspend tournaments in China due to the controversy surrounding Peng Shuai, a Chinese tennis player.
In a statement sent to Newsweek, a spokesperson for SAP, a software firm listed as an official partner on the WTA website, said, "SAP is a longstanding WTA partner and supports the organization's work with world-class athletes around the globe."
The comments by SAP come just a day after WTA Chairman and CEO Steve Simon announced that he was suspending all tournaments in China. Simon's decision was prompted by Peng's disappearance from public life in China after she accused China's former Vice Premier Zhang Gaoli of sexual assault.
"In good conscience, I don't see how I can ask our athletes to compete there when Peng Shuai is not allowed to communicate freely and has seemingly been pressured to contradict her allegation of sexual assault," Simon said in a statement on Wednesday.
The statement continued, "Given the current state of affairs, I am also greatly concerned about the risks that all of our players and staff could face if we were to hold events in China in 2022...As a result, and with the full support of the WTA Board of Directors, I am announcing the immediate suspension of all WTA tournaments in China, including Hong Kong."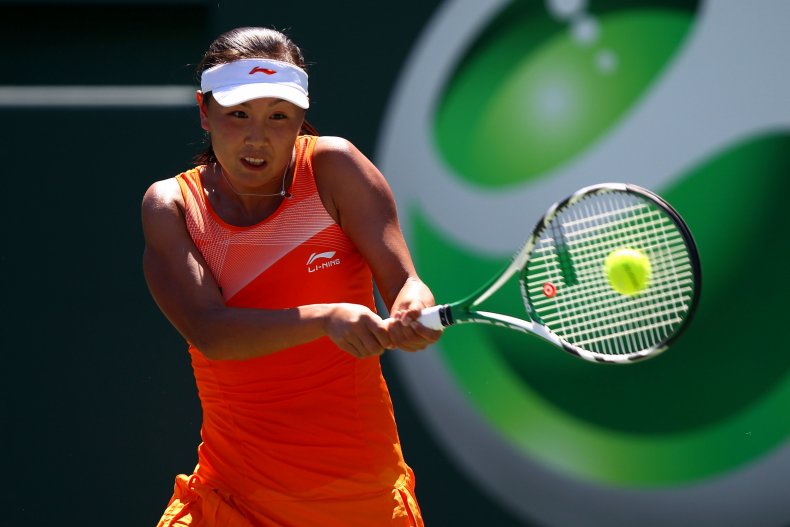 After accusing Zhang of sexual assault, Peng's social media account on Weibo was removed, prompting more concerns about her well-being. Her accusations made against Zhang were also removed from her accounts.
Peng eventually reappeared in public and on November 21, she participated in a video call with International Olympic Committee (IOC) President Thomas Bach. However, Bach faced backlash from many after the IOC didn't release a video or transcript of the interview and instead said that Peng was "doing fine."
On Thursday, the IOC held another video call with Peng, and in a statement following the call, the Olympic governing body said, "We have offered her wide-ranging support, will stay in regular touch with her, and have already agreed on a personal meeting in January."
"Since she is a three-time Olympian, the IOC is addressing these concerns directly with Chinese sports organisations. We are using 'quiet diplomacy' which, given the circumstances and based on the experience of governments and other organisations, is indicated to be the most promising way to proceed effectively in such humanitarian matters," the statement said.
"The IOC's efforts led to a half-hour videoconference with Peng Shuai on 21 November, during which she explained her situation and appeared to be safe and well, given the difficult situation she is in. This was reconfirmed in yesterday's call."
The Association of Tennis Professionals (ATP) also issued a statement on the controversy surrounding Peng, saying that "The response to those concerns has so far fallen short."
We again urge for a line of open direct communication between the player and the WTA in order to establish a clearer picture of her situation," the statement said. "We know that sport can have a positive influence on society and generally believe that having a global presence gives us the best chance of creating opportunity and making an impact."