'Wu-Tang: An American Saga' on Hulu: Cast, Historical Accuracy, Reviews
Following 2015's acclaimed N.W.A biopic Straight Outta Compton and the USA Network's Unsolved: The Murders of Tupac and the Notorious B.I.G., the Wu-Tang Clan now get the scripted treatment, in a new Hulu original series charting the hip-hop legends' formation and rise to rap domination.
The first three episodes of Wu-Tang: An American Saga premiered Wednesday on Hulu, with a further seven episodes rolling out weekly. But does the home of The Handmaid's Tale have another hit on its hands?
Here's what you need to know about Wu-Tang Clan: An American Saga:
Are Wu-Tang Clan involved in Wu-Tang: An American Saga?
Not only are Wu-Tang Clan involved in this fictionalized version of their origin story, but RZA—real name Robert Fitzgerald Diggs—serves as co-creator and executive producer.
When Hulu announced the show last October, it was reported that RZA and screenwriter Alex Tse (best known for co-writing 2009's Watchmen) would write the series.
Wu-Tang Clan MC Method Man is also an executive producer, while Ghostface Killah, Inspectah Deck, Masta Killa and GZA all serve as consulting producers. The estate of the late Ol' Dirty Bastard, who died in 2004, is also listed as a consulting producer.
Fellow Wu members U-God, Raekwon and Cappadonna are not listed as producers, though Raekwon appears in the trailer for the series, portrayed by Shameik Moore.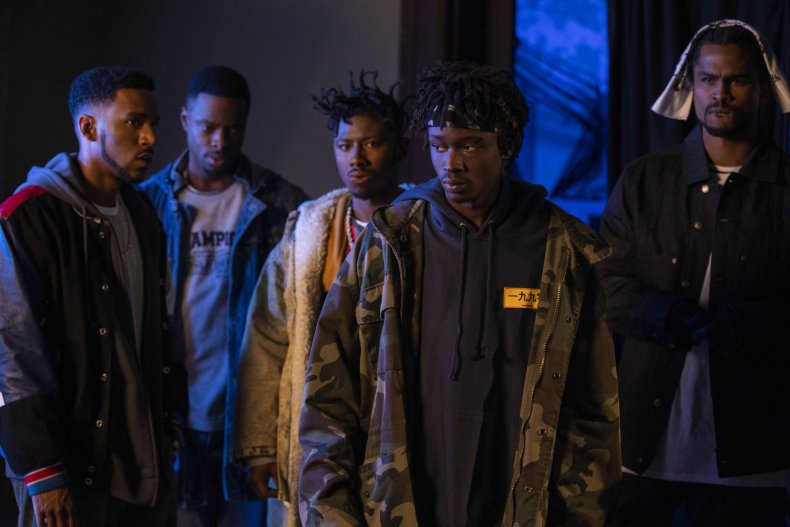 Is Wu-Tang: An American Saga historically accurate?
Wu-Tang: An American Saga follows the story of how a young RZA brought together a group of young, black men "torn between music and crime" to form Wu-Tang Clan in the 1990s. Set against the backdrop of a crack cocaine epidemic in New York, the group becomes an unlikely musical success.
But is this totally accurate?
Yes and no. According to co-executive producers RZA and Alex Tse the series is a work of "historical fiction."
"There are things in it that actually happened, there are versions of events. Spiritually, it's very truthful and accurate," Tse told reporters at a Television Critics Association panel in July.
RZA added: "You can't take every moment and expound it. You condensed the moments. It's like concentrated grape juice ... you'll learn more, you'll be able to balance what's reality and what ain't."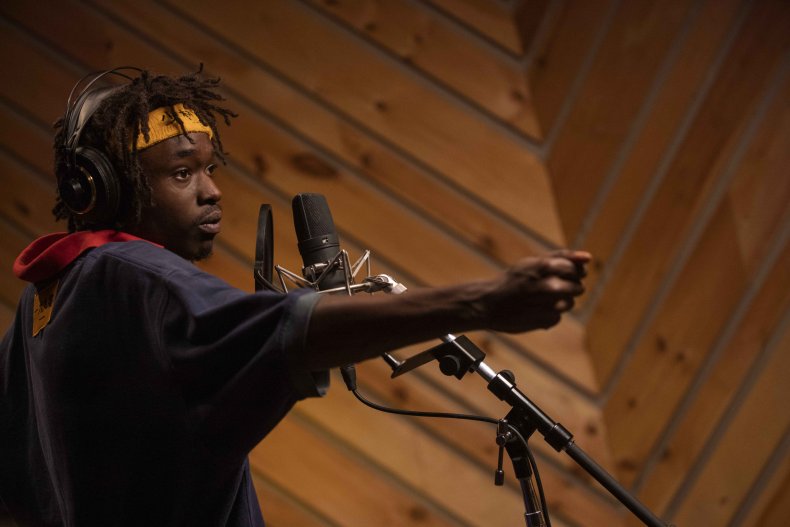 Who plays who in Wu-Tang: An American Saga
The main cast features some well-known actors, including Shameik Moore, the voice of Miles Morales in the Oscar-winning Spider-Man: Into the Spider-Verse, and Ashton Sanders, who played a teenage Chiron in the Oscar-winning Moonlight.
Playing the main characters in the Hulu series are:
Ashton Sanders as Bobby Diggs (RZA)
Shameik Moore as Corey Woods (Raekwon)
T.J. Atoms as Russell Jones (Ol' Dirty Bastard)
Dave East as Clifford Smith (Method Man)
Johnell Young as Gary E. Grice (GZA)
Siddiq Saunderson as Dennis Coles (Ghostface Killah)
Joey Bada$$ as Jason S. Hunter (Inspectah Deck)
Is Wu-Tang: An American Saga worth watching?
The Hollywood Reporter described the Hulu series as "inconsistent," saying that the initial episodes felt like "American Saga might be rushing from rags to riches too quickly. Then after the fourth and fifth episodes, too much by-the-numbers New York drug drama, I began worrying it was going to spin its wheels forever."
Variety said the show has "flashes of sharp imagination," pointing to scenes that are animated or stylized like video game footage. "But what it does best is depict street-level life with unflashy, unremarkable plainness, showing us New York as the man who'd become the RZA saw it. Its New York is a place without airs but a place that pulsates with music, love, and vivid life underneath a tough exterior. It's a place you'll be glad you visited, and one whose inspiration of a now-legendary group of artists comes as no surprise."
Wu-Tang: An American Saga is streaming now on Hulu.