Wuhan May Have Nearly 10 Times More COVID Cases Than Official Figure—Antibodies Study
A new study suggests that the number of COVID-19 cases in Wuhan, China could be ten times higher than the official count, indicating that over half a million people may have been infected in the city where the virus first emerged.
The study from the Chinese Center for Disease Control and Prevention, based on blood samples taken in mid-April, found that 4.43 percent of a sample of the city's 11 million residents had antibodies for the coronavirus, according to South China Morning Post. That could potentially translate to nearly 500,000 cases, an order of magnitude more than the city's official tally of about 50,000 cases recorded around the same time.
Researchers sampled blood from 34,000 people in China, including 11,000 in Wuhan, before testing for the antibodies, which are usually produced by immune systems that are attempting to fight off infections after encountering the virus. Blood samples of 17,000 Wuhan residents were tested for antibodies in a study published by the journal Nature Medicine in June, which found a slightly lower infection rate between 3.2 percent and 3.8 percent.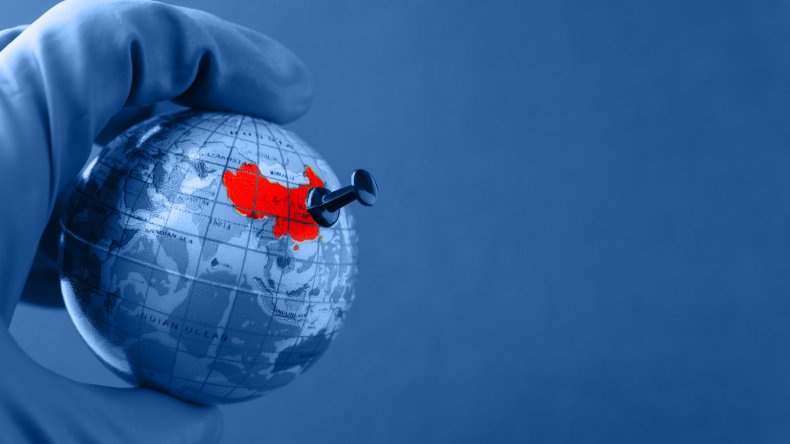 Antibody tests are not likely to provide an entirely accurate case count. The accuracy of testing can vary, while samples can be taken from areas with higher or lower infection rates than average. Regardless, the true number of infections in Wuhan is almost certainly more than the number of cases officially counted, especially considering that many of those exhibiting clear symptoms of COVID-19 during the city's outbreak earlier this year were not able to be tested.
There have been 87,003 total COVID-19 infections and 4,634 associated deaths in all of China since the virus was first detected, according to information provided on the official website of China's National Health Commission. Many have suspected the that actual Chinese case counts could be far higher official government figures, a notion that the antibody test results would seem to reinforce.
Newsweek reached out to the Chinese embassy in Washington, D.C. for comment.
However, the Chinese antibody numbers are not far off from what antibody testing has revealed in other countries, with studies in the U.S. and Europe sometimes showing significantly higher figures. When assuming that testing detecting the presence of antibodies indicates prior infections, something that is not entirely clear, official case counts are probably lower than the true number of infections in nearly every country in the world. Wuhan's outbreak still pales in comparison to some other hard-hit cities.
For example, an August study testing for antibodies in a sample of 1.5 million New York City residents suggested that 27 percent may have contracted the virus. That figure that would amount to over 2.26 million people when applied to the city's entire population, which is around 10 times the number of infections that were officially recorded at the time.
Although China had the first cases, the U.S. has had by far the most COVID-19 infections and deaths of any country in the world, reporting almost 24 percent of the global total despite consisting of around 4 percent of the population. Over 19.3 million cases and almost 335,000 deaths had been confirmed in the country as of Tuesday, according to Johns Hopkins University. Worldwide, there have been about 81.8 million confirmed cases and more than 1.78 million associated deaths.