WV Governor Justice Defends Joe Manchin's BBB Stance, 'No Call' For Bette Midler's Remarks
West Virginia Governor Jim Justice said Wednesday that Senator Joe Manchin, a Democrat from his state, "stepped up and echoed the people of West Virginia" when he declined to support the Build Back Better Act.
"The people of West Virginia know what this country is all founded around. It's not founded around socialism. It's not founded by the promotion of something that is so awry that it doesn't make one bit of sense," Justice, a Republican, said on Fox News Wednesday.
"And Joe Manchin, we are very proud of his vote and everything to stop this terrible, terrible carnage that's happening from Washington," he added.
On Sunday, Manchin said he couldn't back President Joe Biden's Build Back Better Act, pointing to inflation, the Omicron variant of COVID-19 and the national debt as reasons for his concerns with the legislation.
Justice's Wednesday comments came after Fox News host Brian Kilmeade asked the governor about criticism Manchin has faced for his decision and a comment made by singer Bette Middler about the Democratic senator and his home state.
"What #JoeManchin, who represents a population smaller than Brooklyn, has done to the rest of America, who wants to move forward, not backward, like his state, is horrible," Midler tweeted on Monday.
"He sold us out. He wants us all to be just like his state, West Virginia. Poor, illiterate and strung out," she added.
Kilmeade brought up Middler's tweet and played comments from Representative Jamaal Bowman, a Democrat from New York, who said Manchin's decision shows "he doesn't care about Black people, he doesn't care about Latinos, he doesn't care about immigrants, he doesn't care about women and he doesn't care about the poor."
Kilmeade said he wanted Justice to "answer those people who decided to rip your senator and rip your state."
"Brian, there's no call for it," Justice responded. "In all honestly it's just not tolerated, period."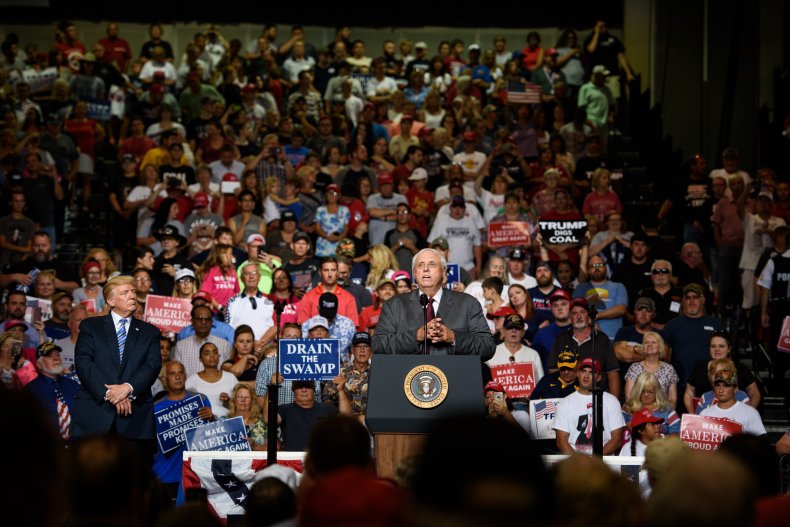 Later, Justice addressed Midler's comments more directly.
"From the standpoint of Bette Midler, all I would say is shame on her. I mean really and truly. To call West Virginians illiterate, and to say that we're strung out and poor, and when West Virginia is leading the way over and over and over, whether it be in the COVID call... We're pumping out surplus after surplus in this state beyond belief," Justice said, adding that West Virginia has the lowest unemployment rate in its history.
After her initial tweet on Monday, Midler quickly apologized.
"I apologize to the good people of WVA for my last outburst," Midler wrote.
"I'm just seeing red; #JoeManchin and his whole family are a criminal enterprise. Is he really the best WV has to offer its own citizens? Surely there's someone there who has the state's interests at heart, not his own!" she added.