WWI Remembrance: Volunteers Carve 82-Foot Flanders Poppy Into Hillside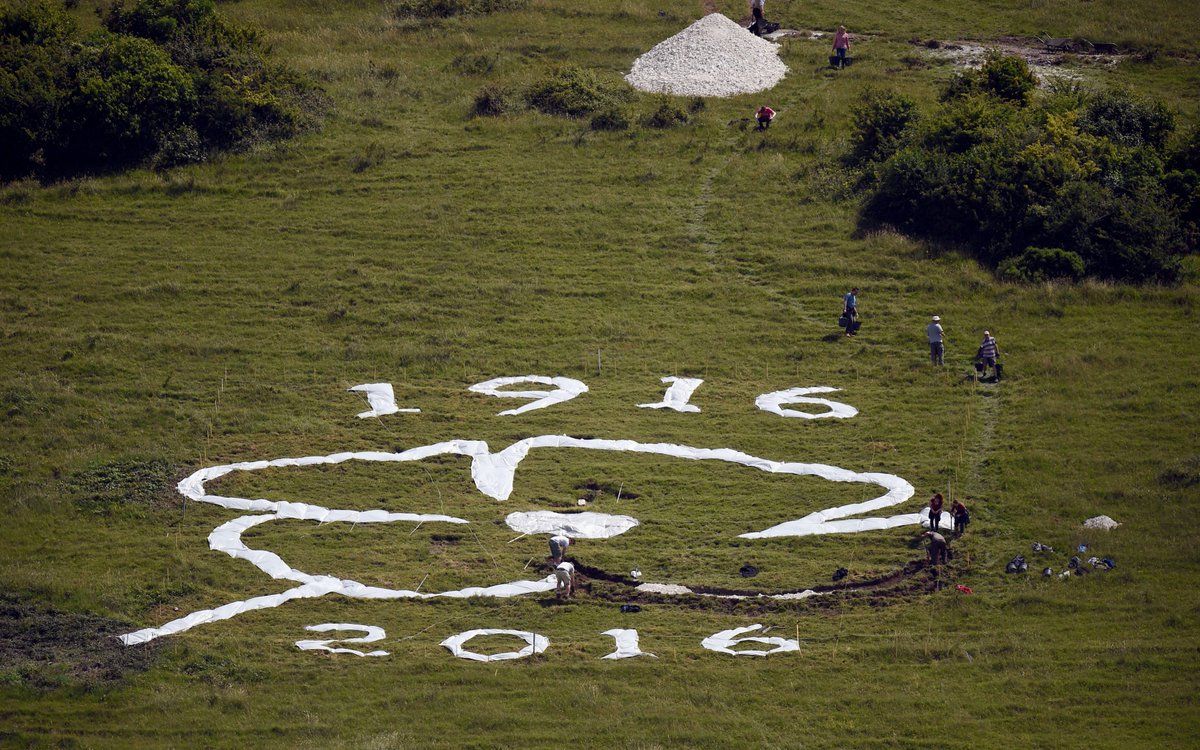 Volunteers have carved an 82-foot Flanders poppy in white chalk into a Wiltshire hillside to commemorate WWI. About a hundred years ago, young soldiers dug their own regimental Fovant badges into the same earth before going off to fight. Named after their location, the Fovant badges are a set of regimental badges carved in chalk in a hillside called Fovant Down in Fovant, southwest Wiltshire.
"When you look at them you think of those young soldiers up on the hill who were thinking: 'I wonder if they will still remember us, I wonder if they will still be here?'" Richard Bullard, from the Fovant Badges Society, a voluntary organization working to maintain the regimental badges that were carved into the Wiltshire hillside, told The Sunday Telegraph.
Bullard led a team of volunteers who created the giant Flanders poppy at the former military training camp in Wiltshire, overlooking the A30 between Salisbury and Shaftesbury.
The first Fovent badge was carved into the same soil by a member of the London Rifle Brigade, a volunteer unit of the British Army, in 1916. Other soldiers from British and Commonwealth units followed suit as they passed through the military camp before going to battle. Five badges survive—one from the City of London Rifles, one from the Australian Commonwealth Military Forces, one from Post Office Rifles and one from the Devonshire Regiment.
"I always see the badges as a message to the future from the past," Bullard added.
The white chalk-based artwork features a Flanders poppy, which is the most common symbol of remembrance for the estimated 17 million soldiers and civilians who lost their lives during WWI. Dating back to the spring of 1915, a Canadian doctor, Lieutenant Colonel John McCrae was inspired by the sight of poppies growing in Belgium's Flanders fields shortly after losing a close friend in Ypres.
There are more than 100,000 WWI memorials across the U.K.