'WWE 2K Battlegrounds' Release Date, Game Modes and More Details Revealed
WWE and 2K's latest wrestling game, WWE 2K Battlegrounds, is bringing the over-the-top brawling that fans of arcade cabinets will love, and gamers are finally getting more information on this new title, including its release date, pre-order bonuses and much more.
2K Games announced on Wednesday that WWE 2K Battlegrounds is set to be released September 18 for PS4, Xbox One, PC, Nintendo Switch Google Stadia—and Xbox Series X.
Battlegrounds will have a robust roster of more than 70 WWE superstars, including legends and current Superstars. Check out the latest trailer for WWE 2K Battlegrounds below.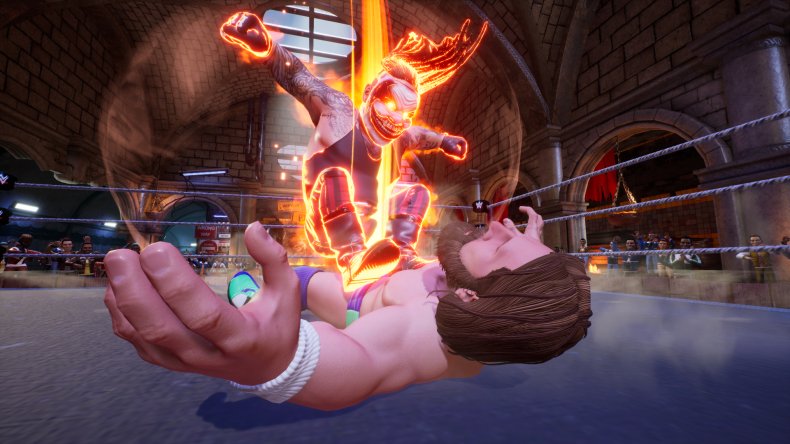 Among the confirmed wrestlers for WWE 2K Battlegrounds: Roman Reigns, Drew McIntyre, Charlotte Flair, Becky Lynch, Asuka, Daniel Bryan, Kofi Kingston, Randy Orton, Andre the Giant, Undertaker, Mankind, Shawn Michaels, Yokozuna and Sgt. Slaughter.
Each wrestler utilizes one of five class styles, and each class style has its own combat moves, strengths and weaknesses. The different class styles include the Powerhouse, Technician, High-Flyer, Brawler and All-Rounder.
The various game modes for Battlegrounds have also been revealed. Players will be able to wrestle with up to four players in local or online Exhibition matches.
There's a Campaign mode, too, and it lets players be one of seven new WWE wrestlers—created exclusively for this game—and compete for a chance at a WWE contract. So you can play your way through matches and unlock arenas while interacting with WWE superstars like "Stone Cold" Steve Austin.
There's also King of the Battleground, which lets players compete online in a last-man-standing mode wherein four players start in the ring while four more wait outside to enter. Run the gauntlet and defeat all your opponents.
And, of course, there's an online game mode in which players can test their skills against others around the world in online tournaments and Exhibition matches.
WWE 2K Battlegrounds will also allow players to create their own wrestler and arenas.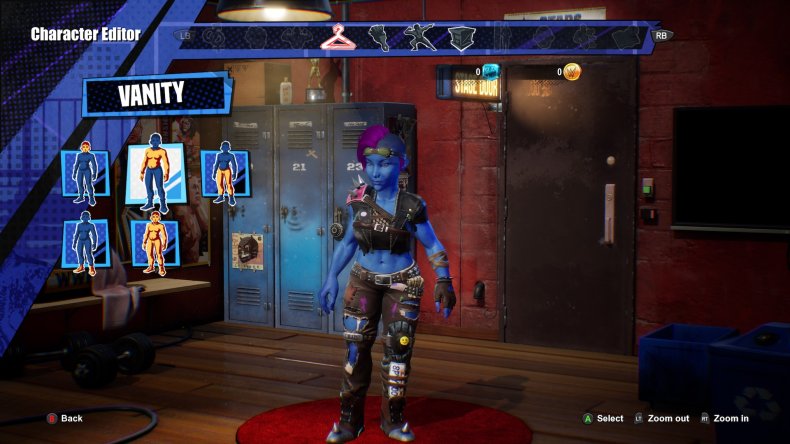 In tandem with all the news about the release date and game modes, 2K Games has put Battlegrounds up for pre-order today. Players who pre-order the standard edition of WWE 2K Battlegrounds for $39.99 will receive Edge when the game launches.
The Digital Deluxe edition, which costs $49.99, will get you Edge, every version of "Stone Cold" Steve Austin, the Rock and Ronda Rousey unlocked at the beginning, along with 1,100 bonus Golden Bucks. Golden Bucks are in-game currency that can be used to unlock Superstars and cosmetic items.
What do you think of WWE 2K Battlegrounds after all of this new information? Let us know in the comments section.