'WWE 2K19' Big Head Mode: How To Activate The Goofiest Game Mode For Yourself
WWE 2K19 is filled with serious wrestling simulation gameplay—and a ton of goofy side content. There's Minecraft-style block wrestlers and even the ability to have a match at the Wyatt Compound. However, nothing is goofier than Big Head mode. If you want to experience the wackiness for yourself, here's how you turn the feature on in WWE 2K19.
How To Turn On Big Head Mode In WWE 2K19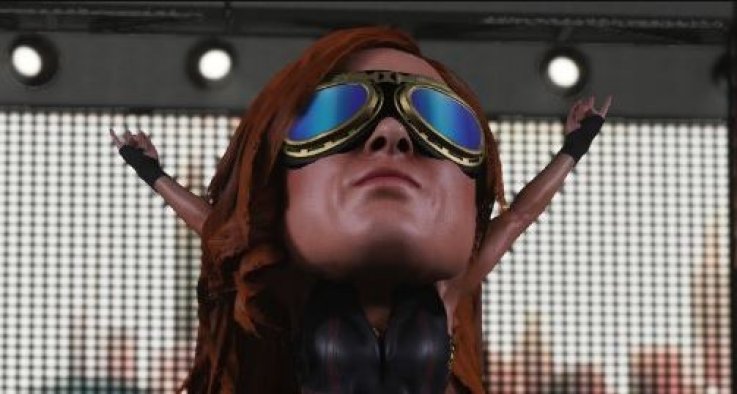 Turning on Big Head mode is simple, and can be applied to any match type. All you have to do is follow these steps:
Select your match type.
At the Wrestler Select page, press the button for "Match Options."

The button is different depending on what console you are playing on, but there should be a prompt at the bottom of the screen that tells you which button you need to press.

In the "Match Options" menu, scroll to the bottom where it says "Big Head."
Turn this option to "Yes" and press the button for "Accept."
Start your match with big-headed wrestlers.
It's that simple! Any wrestler can be featured in a Big Head match, including female Superstars and Legends. Big Head mode doesn't have any impact on gameplay, and is purely a cosmetic change, so have fun with it. You definitely want to turn on the mode before the entrances begin, too.
All versions of WWE 2K19 are now playable on PS4, Xbox One and PC.
So what do you think? Are you excited to try out Big Head mode for yourself? What other questions do you have about WWE 2K19? Let us know your thoughts in the comments section below.
'WWE 2K19' Big Head Mode: How To Activate The Goofiest Game Mode For Yourself | Tech & Science