'WWE 2K19' Cover Superstar and Million Dollar Challenge Revealed
WWE 2K19 may be developed by Yuke's, but it is also the game that AJ Styles built. That's right, the Phenomenal One and his majestic hair will grace the cover of this year's wrestling game from WWE.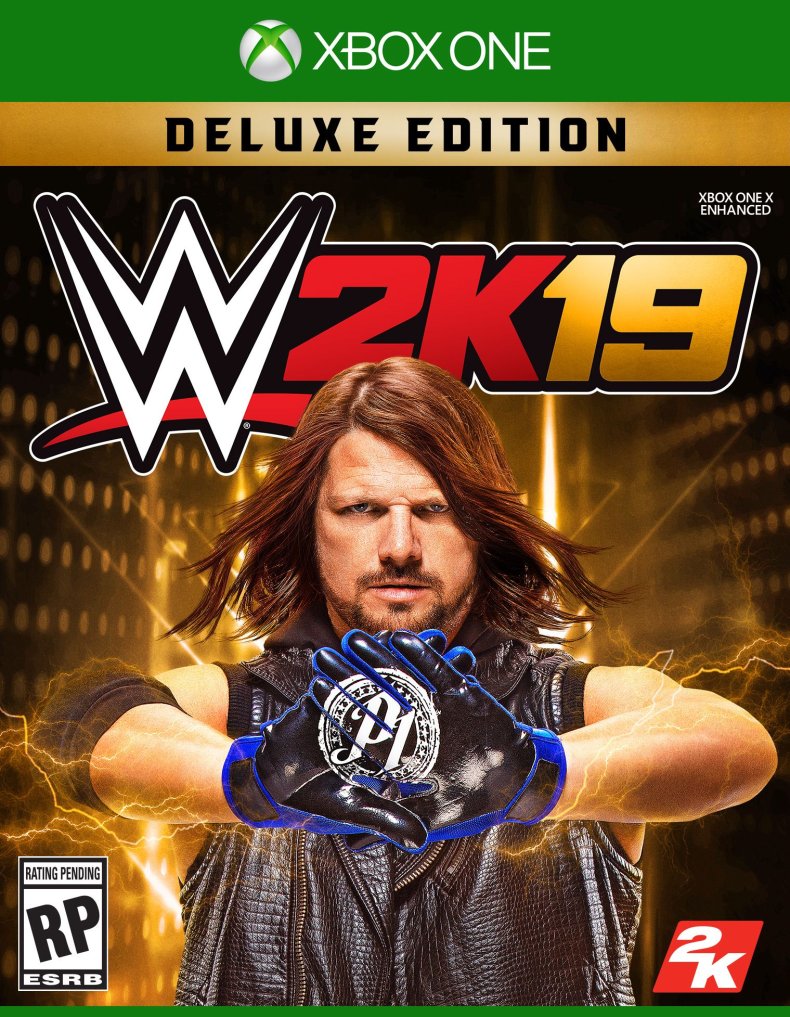 The AJ Styles reveal happened on a livestream press conference for WWE 2K19 . On the stream, AJ talks about the honor of being the cover superstar for this year's game. He says it's especially meaningful for him because he's such a big gamer in real life. The press conference can be watched on Twitch, YouTube and other platforms.
Along with the cover announcement, Styles also revealed a new competition WWE is sponsoring with 2K, the Million Dollar Challenge. Players must compete both in the game and on the microphone to win the big money prize. Here's how to participate in the Million Dollar Challenge:
Complete an unannounced game mode in WWE 2K19
Submit a promo video of yourself
If you are chosen, you'll enter into competition with other semi-finalists
The winner of the competition will face off with AJ Styles himself. If you win, you get the cash
The dates and times for the Million Dollar Challenge haven't been revealed yet, but knowing how WWE operates, it makes sense that the final against Styles will happen around a major PPV. WWE 2K19 releases on Oct. 9 for PS4, Xbox One and PC, which would mean we can expect the finals either during Survivor Series in November or the Royal Rumble at the end of January.
The press conference neither confirmed nor denied rumors floating around about Ronda Rousey as a pre-order bonus. We also don't know what game mode the Million Dollar Challenge will use. Despite the "leaked information" that GM Mode was making a return, the source (an unverified Twitter account) posted that it was making up lies to see how far they could spread.
So what do you think? Are you excited to see AJ Styles on the cover of WWE 2K19? What game mode do you think will be included in this year's WWE game? Let us know your thoughts in the comments section below.