The latest trailer for WWE 2K19 highlights the return of fan-favorite Showcase Mode. As previously reported, WWE 2K19's Showcase Mode highlights the career of Daniel Bryan, and this trailer provides a better glimpse into the major moments featured in the mode.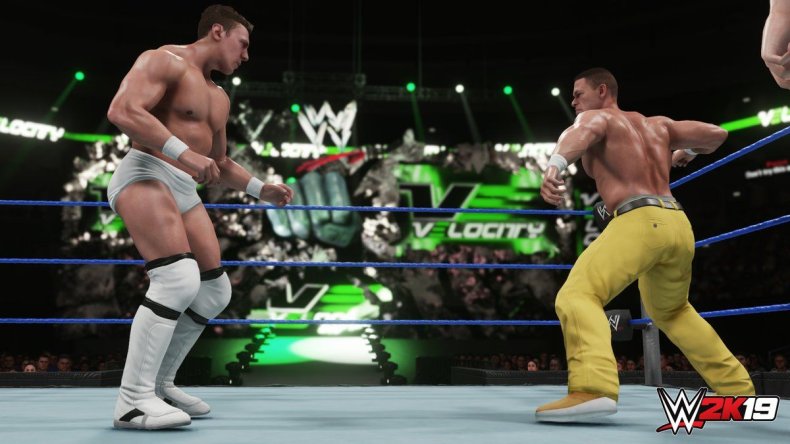 This trailer, which can be watched above, really shows the accuracy of the matches portrayed in the Showcase Mode. Cutting back and forth between actual in-ring footage of Bryan and the 2K19 gameplay footage really sells how players will relive every major milestone, and crushing disappointment, Bryan went through during his WWE career.
This means we can expect some memorable bouts with some of Bryan's biggest opponents including The Miz, Kane and the Wyatt Family. There's even one of Bryan's first ever WWE appearances included, when he fought John Cena on the now-cancelled WWE Velocity show.
One shot in particular seems like Showcase Mode will directly address the injuries sidelined Bryan for several years. At the 40-second mark in the video, we see the Sheamus squash at WrestleMania 28, where the Irishman defeated Bryan in 18 seconds to win the World Heavyweight Championship. What follows is several shots of an injured Bryan with a piercing ringing sound.
What will be interesting to see is if Showcase Mode has been updated with the finale ending at Bryan's return to in-ring competition earlier this year. Video game development takes a long time, so it's possible developer Yuke's didn't have the time to shift gears on what was already in the works. If not, it's possible a future update might include a new chapter in the Showcase mode.
WWE 2K19 releases for PS4, Xbox One and PC on Oct. 9.
So what do you think? Are you excited to play through Daniel Bryan's career in WWE 2K19 Showcase Mode? What else are you looking forward to in this year's WWE video game? Let us know your thoughts in the comments section below.