Ric & Charlotte Flair Were Blown Away By Their 'WWE 2K20' Models
WWE 2K20 releases October 22, and somehow the 2K team has added even more to its already jam-packed game. One facet that's always most impressive, is how each year their creative talent makes the in-game Superstars even more visually stunning than the previous iteration.
This year, the graphical improvements might jump out at you more so than most. There's so much detail in each render, especially with regard to muscle structure, tattoos and articles of clothing. The entrances and winning animations have plenty of particulars as well, which allow a match's biggest moments to feel slightly different every time.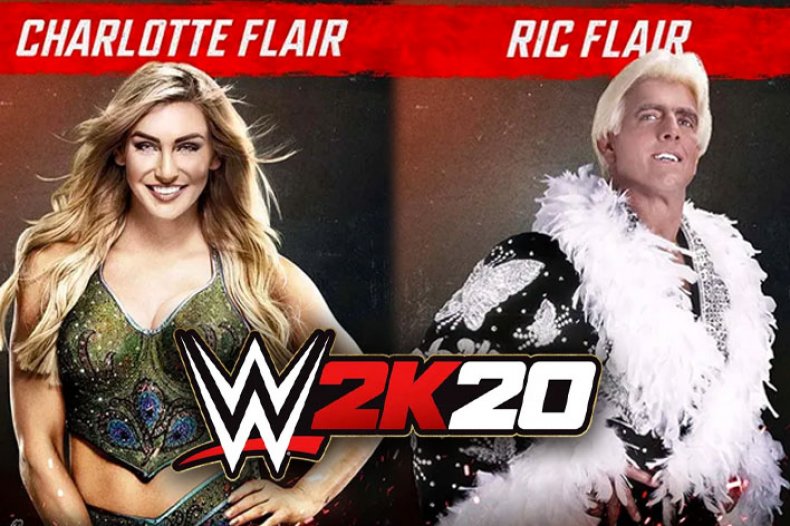 "I'm just amazed by the detail that gets better each and every year," Charlotte Flair told Newsweek at a WWE 2K20 preview event. "You get really giddy about the little things that the fans wouldn't recognize, but I see."
How the players look may not be an integral part to your gameplay experience, but it's a big deal to the wrestlers themselves. When WWE Legend Ric Flair saw himself in WWE 2K20 for the first time he reacted the only way he could. "Stealing the show as I can only look, Woooo!" Flair said. "If I had that hair now, I would be the number-one draft pick. What they've done technically to make it look so real is really phenomenal."
Flair pointed how the detail in his classic robes translates his signature style to players. Charlotte echoed that sentiment, as she enjoyed the meticulous detail in the crafting of each individual peacock feather on her trademark robe. Instead of it being one big feathery mass, you can see each feather's outline and watch them move individually as they sway back and forth in her updated entrance animation.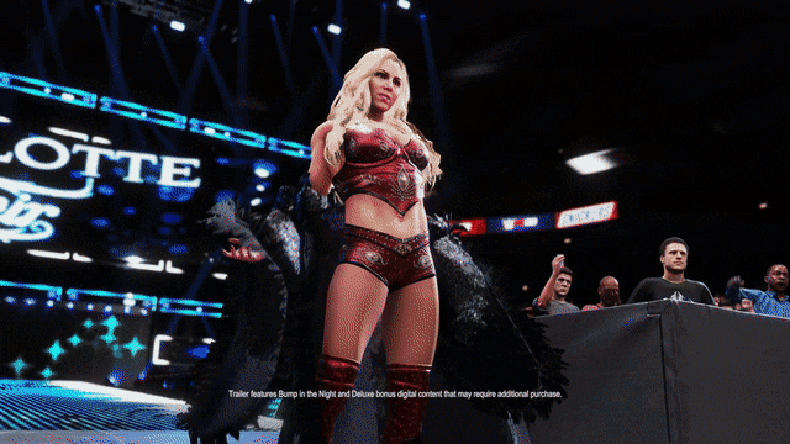 Charlotte's look is important to her character. A lot of effort and detail in her appearance is needed to communicate that she still is the Queen of the WWE. If WWE 2K20 is getting these minute details right, then she's satisfied. She was also really appreciative of another specific detail.
"The 'C.F.' on my boots is just like my dad's old-school boots," Charlotte said. "Not many girls wear those old-school lace ups anymore, so those little details make a difference to me."
Ric Flair may not be a gamer himself, but he knows the importance of how a wrestler looks even in a video game, especially if their moveset isn't exceptionally flashy. With that in mind, Flair paid close attention to how his wardrobe was recreated in WWE 2K20.
"I didn't have a huge offensive arsenal," Flair admitted. "I was more of a guy that was built to make the other guys look better."
WWE 2K20 releases October 22 on PS4, Xbox One and PC.
Which Superstar are you most excited to play as? Who do you think would win in a dream match-up of Charlotte vs. Ric Flair? Let us know in the comments below.