'WWE 2K20' Refunds: PlayStation Reportedly Giving Money Back
WWE 2K20 is having a nightmare launch, and it has caused many players to request refunds.
The latest WWE game launched October 22 and it was apparent that the game was riddled with technical glitches and bugs that, while amusing, make WWE 2K20 a slog to play. Since release players have taken to Twitter to show that PlayStation is currently offering full refunds for WWE 2K20.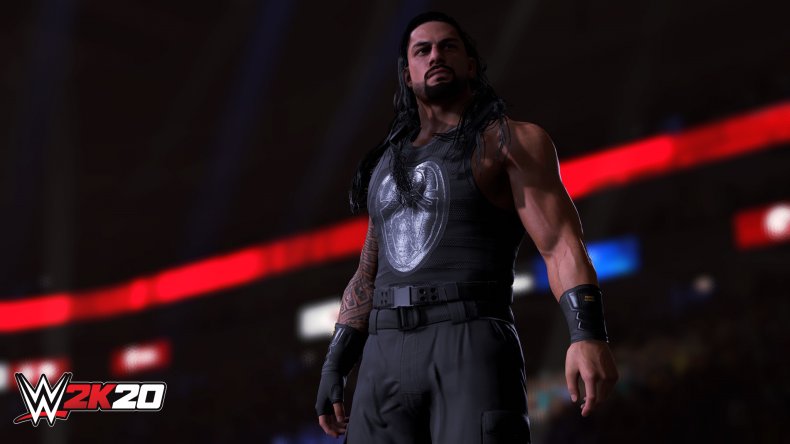 It should be noted that many other gamers were not granted a refund from Sony, but it doesn't hurt to inquire about receiving one.
There has yet to be any word that Microsoft will be issuing refunds for the Xbox One version of WWE 2K20, but if Sony continues to do so, it may only be a matter of time before they do as well.
#fixWWE2K20 trended on Twitter on launch day, with many disgruntled owners showcasing the title's various bugs and glitches. Highlights include bizarre hair physics, feet coming through shoes, wrestlers vanishing through the ring and much more. In the months leading up to launch, it was learned that Yukes, the Japanese development studio that worked on the franchise for several years, left 2K Games for unknown reasons. This left Visual Concepts, who previously worked alongside Yukes in the past, to develop WWE 2K20 alone.
Another subsection of gamers who purchased the WWE 2K20 Collector's Edition have also found that their photo of a WWE Legend did not have it autographed as promised. 2K Support took to Twitter to address the oversight.
The company has yet to comment on when the game will receive a much-needed stability patch.
WWE Legend Edge took to Twitter to address the autograph situation after a fan referenced the issue. Edge told his followers, "Lame. Seems like it happened to a few other people too. Someone dropped the ball. I'm filming a movie for the next month but when I get home I'll get a p.o box. Everyone who didn't get one signed, I'll follow you on here, give you the address and you can send it to me to sign."
WWE 2K20 is available now for PS4, Xbox One and PC.
Have you tried to get a refund for WWE 2K20? Let us know your console and experience in the comments section.