On the January 14 episode of Monday Night RAW, Braun Strowman was suddenly pulled from his Universal Championship match with Brock Lesnar at the Royal Rumble. And now the reason behind WWE's decision has reportedly surfaced.
In storyline, Strowman was set to face The Beast on January 27 but after destroying Mr. McMahon's limo to get to Baron Corbin, the chairman fined The Monster Among Men $100,000. Strowman talked back to Mr. McMahon afterwards, so Vince decided to pull him from his scheduled match.
This left Strowman rightfully upset as he flipped the limousine over in anger.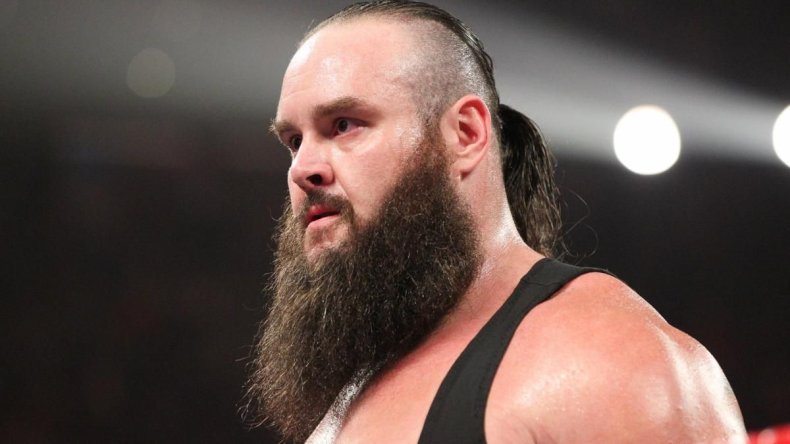 This major change to the Royal Rumble match led to many fan speculation about Strowman's health or standing in the locker room, but the reason for the switch seems to be to protect Braun.
According to Dave Meltzer on his Wrestling Observer Radio show, he claims that Vince McMahon originally wanted to have Lesnar go over Strowman at the Royal Rumble to set up Brock against Seth Rollins at WrestleMania 35.
To avoid Strowman losing another high-profile match against Lesnar, McMahon decided to have Finn Balor be his replacement several weeks ago. Meltzer continued to suggest that WWE continued building up the bout between Strowman and Lesnar at the Rumble because they felt the original match would sell more tickets than Balor vs Brock.
Whatever the case may be, Lesnar was never going to face Strowman at the Royal Rumble.
After Strowman was taken out of the match, Finn Balor defeated John Cena, Drew McIntyre and Baron Corbin on RAW's main event to earn the number one contendership.
Strowman and Lesnar have tussled one-on-one twice in the past with The Beast coming out on top both times. The first happened at the No Mercy pay-per-view in 2017 where Lesnar won clean after one F-5. The second bout went down this year at the Crown Jewel pay-per-view in Saudi Arabia. Lesnar got the assist from Baron Corbin, who clocked Strowman with the belt before the match, giving Lesnar the upperhand.
The Royal Rumble pay-per-view is set to go down Sunday, January 27 in Phoenix, Arizona.
Do you prefer Finn Balor facing Lesnar? Do you think Balor has a chance to defeat Brock? Let us know in the comments section below.