This year's Clash of Champions pay-per-view is this Sunday, and on paper looks to be one of the more unpredictable cards of the year.
There are 11 matches on the card, with all but one having championship implications. However, this year's event features some returns and plausible title changes. Our resident wrestling experts Phillip and Rocco have looked down the card and made predictions about who will leave Clash of Champions on top.
If you're more of a video person, watch our picks below.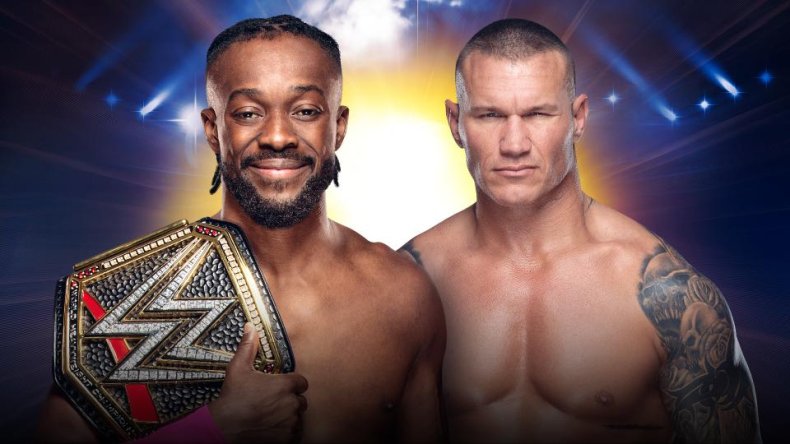 Kofi Kingston (c) vs Randy Orton - WWE Championship Match
Kofi has held the WWE Championship since winning at WrestleMania 35, so it's been a good run. However, Rocco feels it's about to come to an end when Randy Orton wins this Sunday. He believes that Kofi can lose it here and win it back later down the line.
Phil believes that, if Kofi loses on Sunday, it would prove Orton's notion that his opponent wasn't ready for the title. Kofi can't and won't let that happen.
Phil - Kofi
Rocco - Orton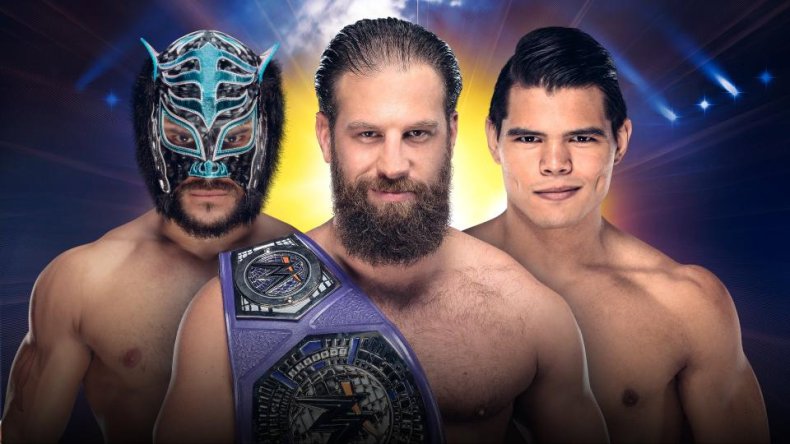 Drew Gulak (c) vs Lince Dorado vs Humberto Carillo - Cruiserweight Championship Match
This Triple Threat match should be a doozy, but the results of this Cruiserweight Championship have Phil and Rocco split. While both don't see Lince Dorado winning, Phil believes Carillo will help the 205 Live division by capturing the title. Gulak can say he was never pinned if Carillo pins Dorado, allowing that feud to continue. Rocco believes it's too soon for Gulak to drop the title.
Phil - Humberto Carillo
Rocco - Drew Gulak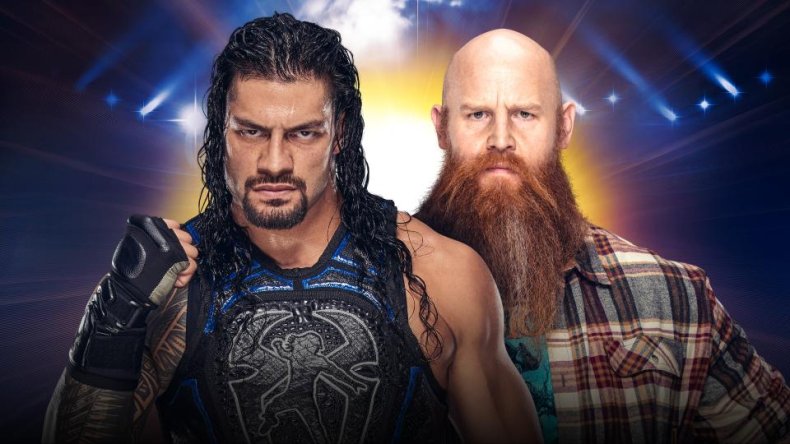 Roman Reigns vs Erick Rowan - No Disqualification Match
While this match can be fun given how chaotic it can get, it's highly unlikely that Rowan comes out the winner here. WWE could pull a fast one by having Daniel Bryan actually be the mastermind behind the attacks and help Rowan win, but Rocco and Phil stick with Roman.
Phil - Roman
Rocco - Roman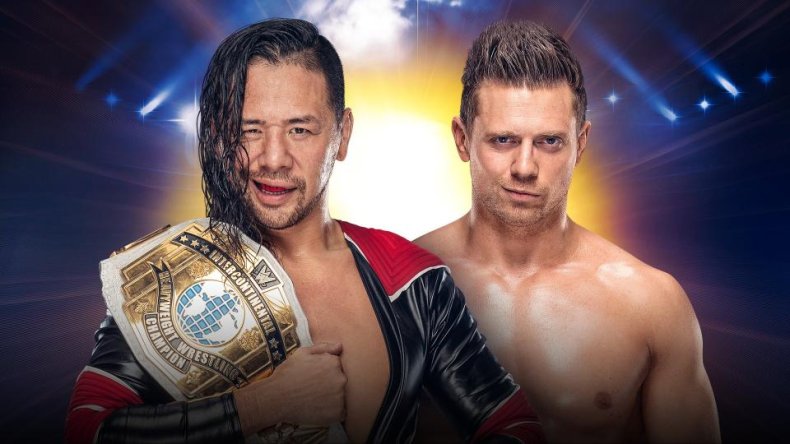 Shinsuke Nakamura (c) vs The Miz - Intercontinental Championship Match
Rocco doesn't see Shinsuke losing the Intercontinental Championship so soon, and the fact that Sami Zayn will be ringside will help Nakamura retain. Phil believes The Miz will win via DQ, keeping the feud going and the title on Shinsuke.
Phil - The Miz
Rocco - Shinsuke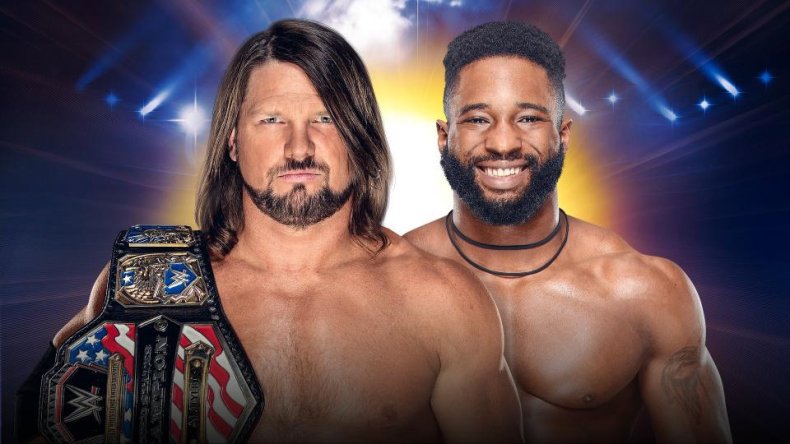 AJ Styles (c) vs Cedric Alexander - US Championship Match
Cedric's match with Styles should be great, and ,while Alexander overcoming the odds to win his first main roster title would be awesome to see, neither Rocco or Phil think it will happen on Sunday. With The OC lurking, Styles will likely retain to keep the faction strong.
Phil - Styles
Rocco - Styles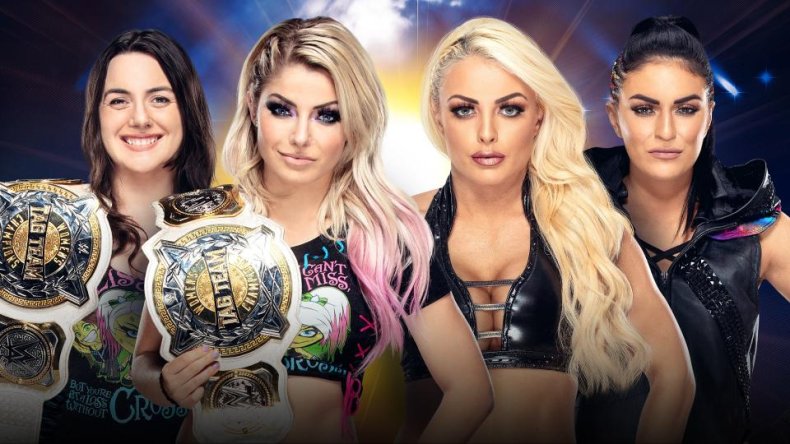 Alexa Bliss and Nikki Cross (c) vs Mandy Rose and Sonya Deville - Women's Tag Team Championship Match
The Women's Tag Team Championships are on pay-per-view again, and Rocco and Phil believe it's because the WWE wants a title on Alexa Bliss. While they will drop it eventually, it's too soon to take the titles off this duo.
Phil - Bliss and Cross
Rocco - Bliss and Cross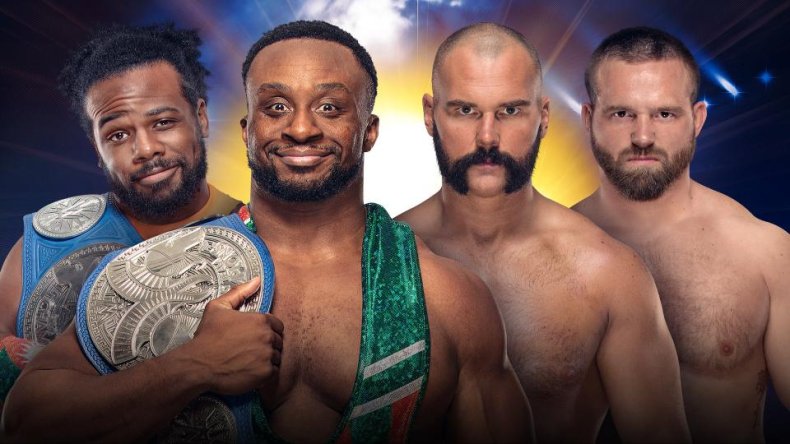 The New Day (c) vs The Revival - SmackDown Tag Team Championship Match
This match is another toss up, as Phil believes The New Day will retain to keep things stable with all the belts with Kofi. Rocco sees the opposite happening, with The Revival winning and Randy Orton standing tall with all the titles.
Phil - New Day
Rocco - The Revival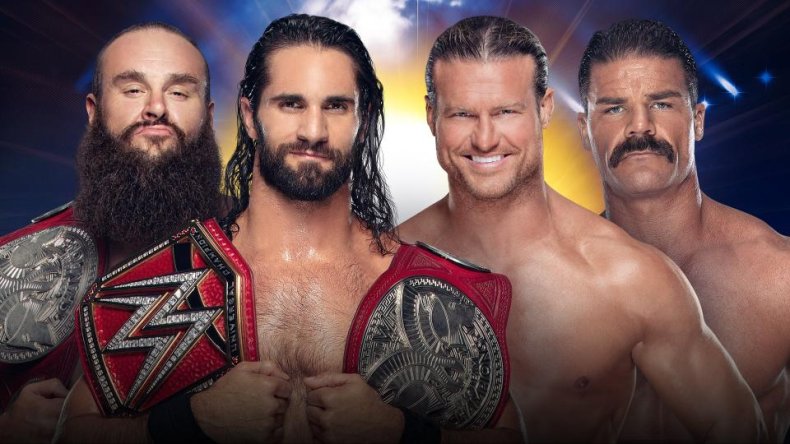 Seth Rollins and Braun Strowman (c) vs Dolph Ziggler and Robert Roode - RAW Tag Team Championship Match
One of the bigger stories heading into Clash of Champions is Seth Rollins and Braun Strowman pulling double duty. Their first match will have the newly formed team take on another fresh duo in Dolph Ziggler and Robert Roode.
While on paper Strowman and Rollins should win, Rocco and Phil see a loss furthering the story of descent between Braun and Seth heading into their Universal Championship match later in the night.
Phil - Ziggler and Roode
Rocco - Ziggler and Roode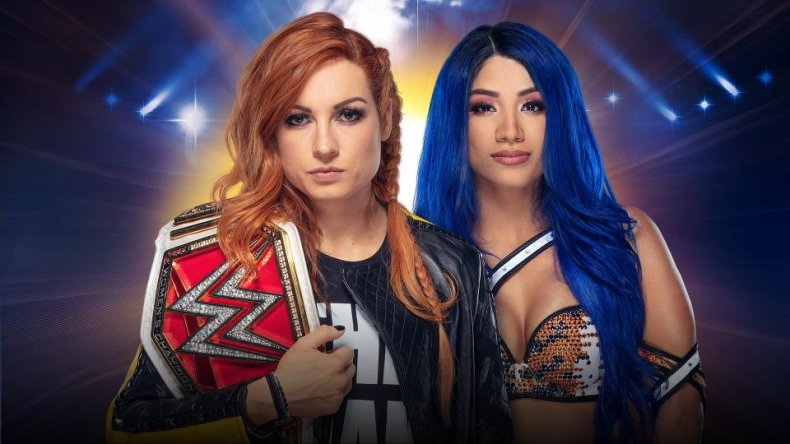 Becky Lynch (c) vs Sasha Banks - RAW Women's Championship Match
The other big story is that all four of the WWE Horsewomen are in championship action on Sunday. Becky Lynch defends her RAW Women's Championship against Sasha Banks, and Phil sees Banks picking up the victory. Banks made a huge return a few weeks back, and she needs the victory to cement her status in the women's division.
Rocco sees Becky retaining mostly because she's on the cover of WWE 2K20.
Phil - Sasha
Rocco - Becky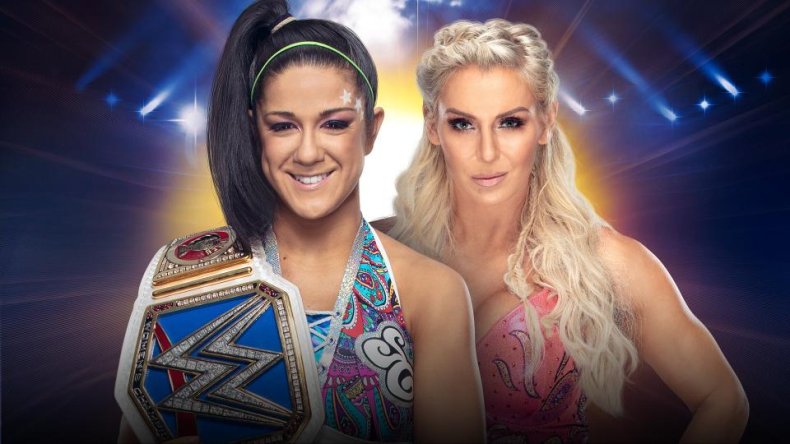 Bayley (c) vs Charlotte Flair - SmackDown Women's Championship Match
The other match pits Bayley against Charlotte Flair, and this time Rocco and Phil agree. Bayley's new heel turn needs a big victory, and you'd be hard-pressed to find one larger than taking down Charlotte Flair.
Phil - Bayley
Rocco - Bayley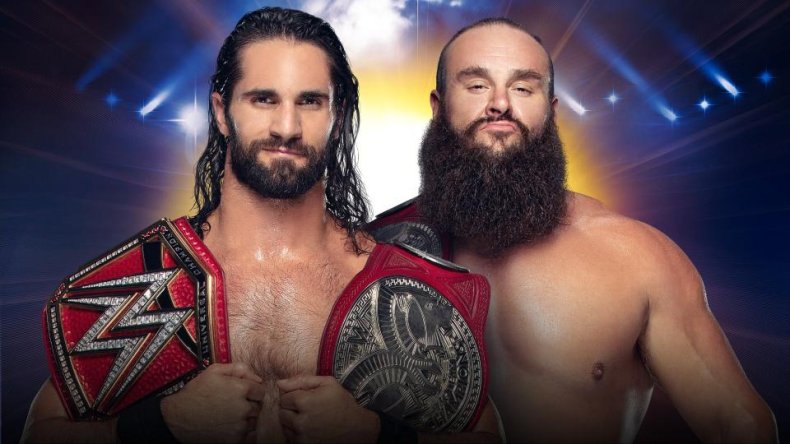 Seth Rollins (c) vs Braun Strowman - Universal Championship Match
And finally, Seth Rollins and Braun Strowman face off for the Universal Championship. Both Rocco and Phil see Seth winning, because the winner of this match goes on to face The Fiend at Hell in a Cell.
We both would rather see Rollins lose to The Fiend then Strowman, who is just getting some of his momentum back. Phil also thinks it's possible The Fiend interrupts the fight, causing the Hell in a Cell match to be a Triple Threat.
Phil - Rollins
Rocco - Rollins
Clash of Champions streams live Sunday, September 15 starting at 7 p.m. EDT on the WWE Network.
What do you think of our predictions? Let us know yours in the comments section below.