WWE Crown Jewel Not Canceled, Will Go Ahead in Saudi Arabia, but Will John Cena Attend?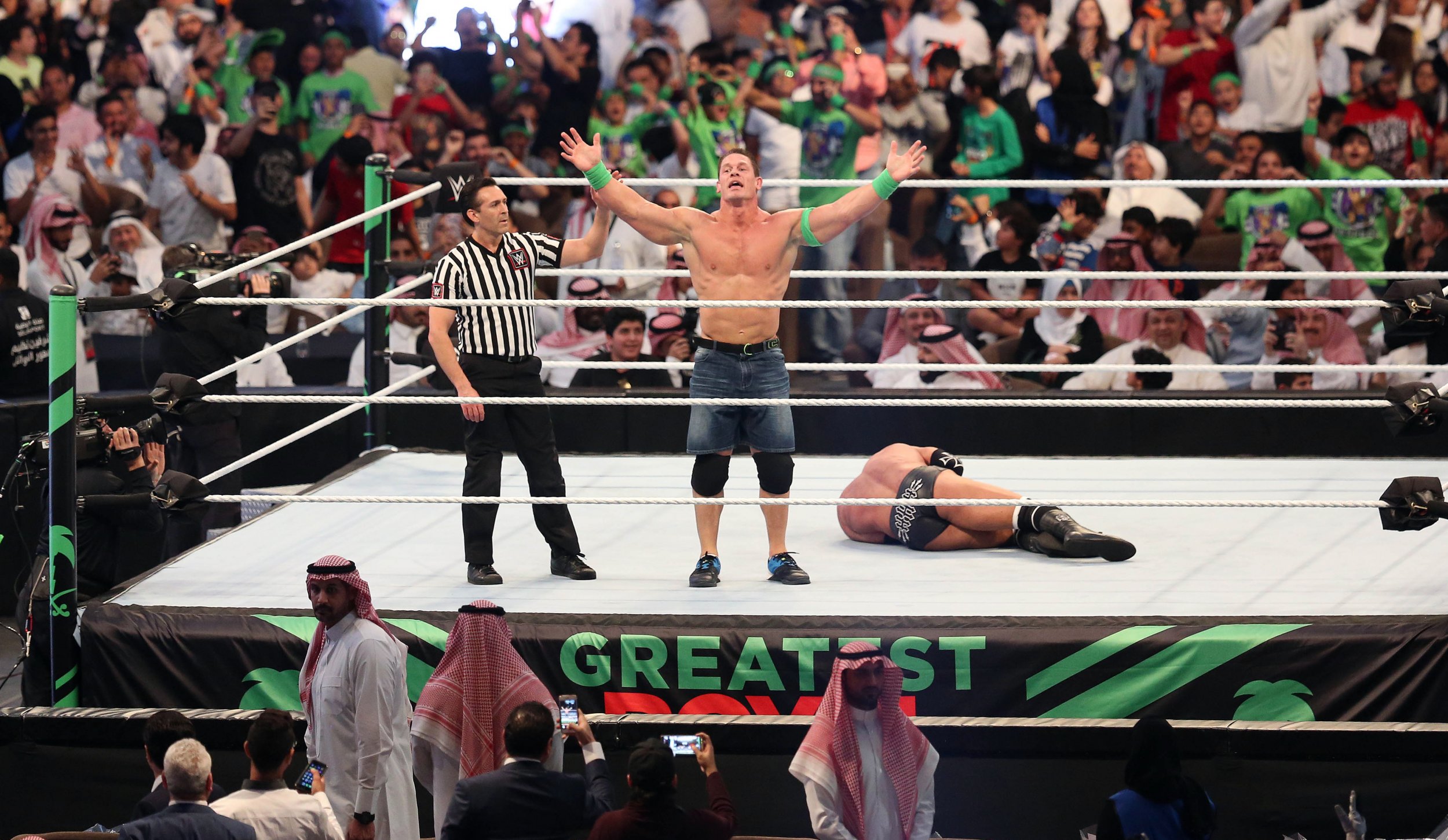 After weeks of speculation following the killing of a Saudi journalist in the country's consulate in Istanbul, World Wrestling Entertainment announced Thursday that its Crown Jewel event would go ahead in the kingdom on November 2 as planned.
"WWE has operated in the Middle East for nearly 20 years and has developed a sizable and dedicated fan base," began a statement in the company's Q3 earnings published on its corporate website. "Considering the heinous crime committed at the Saudi consulate in Istanbul, the Company faced a very difficult decision as it relates to its event scheduled for November 2 in Riyadh.
"Similar to other U.S.-based companies who plan to continue operations in Saudi Arabia, the Company has decided to uphold its contractual obligations to the General Sports Authority and stage the event. Full year 2018 guidance is predicated on the staging of the Riyadh event as scheduled."
The Saudi regime has faced global condemnation after Jamal Khashoggi entered its consulate on October 2 and never left. The kingdom repeatedly changed its story about what happened while the journalist, who was a United States resident and writer for The Washington Post, was inside the building.
After previously claiming that he was killed in an interrogation gone wrong, the office of Saudi Arabia's public prosecutor said on Thursday that Khashoggi's killing was premeditated.
WWE has continued to say it was monitoring developments but suggested in its financial filings that it was hugely reluctant to risk its lucrative 10-year contract with the kingdom.
"The Company is continuing to monitor ongoing developments in the region, and there can be no assurances in this regard," the release continued. "If the event were to be cancelled, there could be a material adverse impact on 2018 Adjusted OIBDA guidance. While not anticipated, it is possible that a cancellation could also impact expected results beyond 2018."
While the event is scheduled to go ahead, it remains to be seen if all of its top performers will attend. According to reports, the company's biggest star, John Cena, has said he does not want to participate. Similar reports have circulated around former champion Daniel Bryan.