WWE Crown Jewel: Who Will Replace Daniel Bryan? Reports Surface
Following the WWE's decision to move forward with the Crown Jewel pay-per-view in Saudi Arabia, PWinsider has confirmed Bryan will not make the trip. The WWE will make alternative plans to replace him in the Championship match against AJ Styles.
According to PWinsider's sources, the WWE wasn't planning to send Styles to Saudi Arabia and would instead pre-record a match between the two at the Performance Center in Orlando, Florida to be shown during the event on Friday. This plan has since been scrapped and AJ Styles will reportedly participate in Crown Jewel.
UPDATE: Daniel Bryan had his WWE Championship match with AJ Styles on the SmackDown Live before Crown Jewel.
WWE has been promoting a confrontation between Styles and Bryan for the SmackDown Live before Crown Jewel. The company's approach to handling the change will likely be revealed tonight. PWInsider also reports that Rusev was a name they've heard as a replacement for Daniel Bryan, but say WWE has yet to make their decision.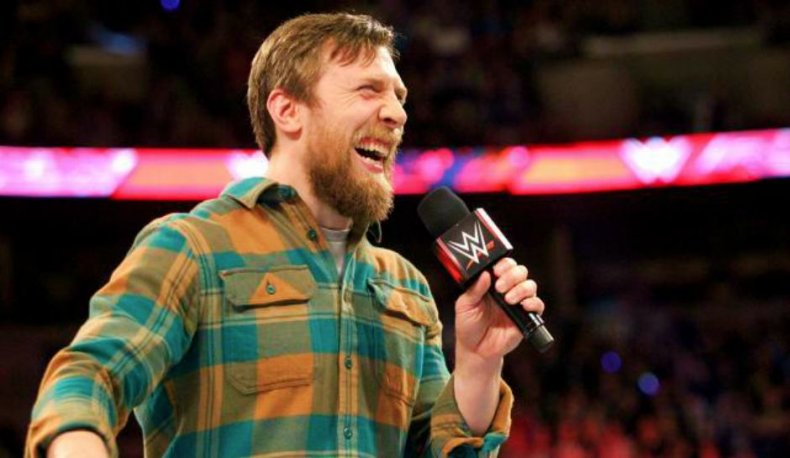 On last night's Monday Night RAW, amid reports John Cena would not take part in Crown Jewel, WWE wrote him off the show by replacing him with Bobby Lashley at the behest of Acting General Manager Baron Corbin.
Robbie Fox of Barstool Sports broke the news about Cena and Bryan pulling out of Crown Jewel. Dave Meltzer of the Wrestling Observer later corroborated the reports.
Following the murder of Washington Post columnist Jamal Khashoggi, the WWE has been under pressure to cancel or at least relocate the Crown Jewel pay-per-view. However, the WWE confirmed the event would move forward as scheduled.
"WWE has operated in the Middle East for nearly 20 years and has developed a sizable and dedicated fan base," said the company's Q3 earnings report, published on its corporate website. "Considering the heinous crime committed at the Saudi consulate in Istanbul, the Company faced a very difficult decision as it relates to its event scheduled for Nov. 2 in Riyadh.
"Similar to other U.S.-based companies who plan to continue operations in Saudi Arabia, the Company has decided to uphold its contractual obligations to the General Sports Authority and stage the event. Full-year 2018 guidance is predicated on the staging of the Riyadh event as scheduled."
WWE Crown Jewel is set for Nov. 2.