Hulk Hogan Advertised for WWE Crown Jewel
Wrestling legend Hulk Hogan teased he was going to Saudi Arabia for the WWE Crown Jewel pay-per-view, and now he's being advertised as appearing on the show this Friday.
UPDATE: Hulk Hogan's image and profile has been removed from the Crown Jewel event page.
Hogan's (real name Terry Bollea) image and profile appear on the WWE's official event page for Crown Jewel. His image and profile are the last on the list of superstars scheduled to appear on the show, and you can miss it if you don't press the expand button at the bottom of the page.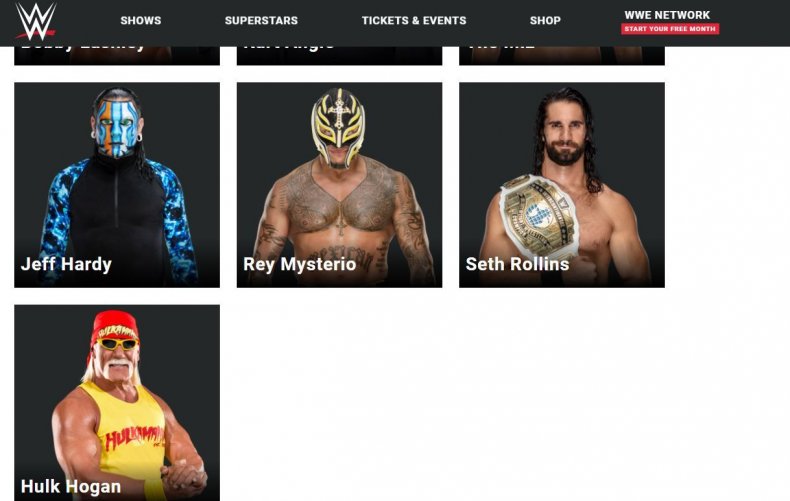 In an interview with The Orlando Sentinel last week, Hogan revealed he was heading to Saudi Arabia.
"There are a lot of plans in the works … I'm looking forward to going to Saudi Arabia with the WWE, looking forward to WrestleMania — but yeah, we're moving forward at a rapid pace," Hogan said. "It's exciting to have this opportunity again after all these years where I was there and gone."
Hogan's role in Crown Jewel is not yet known, but it won't be long until WWE fans find out when the pay-per-view streams live on the Network this Friday.
In March, WWE confirmed it was in talks to bring Hogan back into the fold, in an attempt to rehabilitate one of its most iconic characters. He was let go in 2015 after a tape of him using racially insensitive language leaked. Hogan was backstage during the Extreme Rules pay-per-view in July.
Crown Jewel is already littered with controversy, from the Saudi government's involvement in the murder of Washington Post columnist Jamal Khashoggi to prominent superstars John Cena and Daniel Bryan dropping out.
What do you think of Hogan's involvement with Crown Jewel? Will you be watching the show? Let us know in the comments section below.