Following reports that John Cena was pulling out of WWE Crown Jewel in Saudi Arabia, his spot on the show was given to someone else on this week's episode of Monday Night RAW.
Cena was scheduled to appear in the World Cup tournament to determine the best in the world at Crown Jewel, but in storyline, RAW General Manager, Baron Corbin pulled him out and replaced him with Bobby Lashley.
Earlier in the night, Lashley lost to Finn Balor but beat him down after the match was over. Lashley's manager, Lio Rush, received a text message from Corbin where the GM of RAW made the announcement.
Lashley questions how he is in the tournament when the field was full, and Corbin explains that he's taking Cena out because he didn't earn his spot but Bobby did.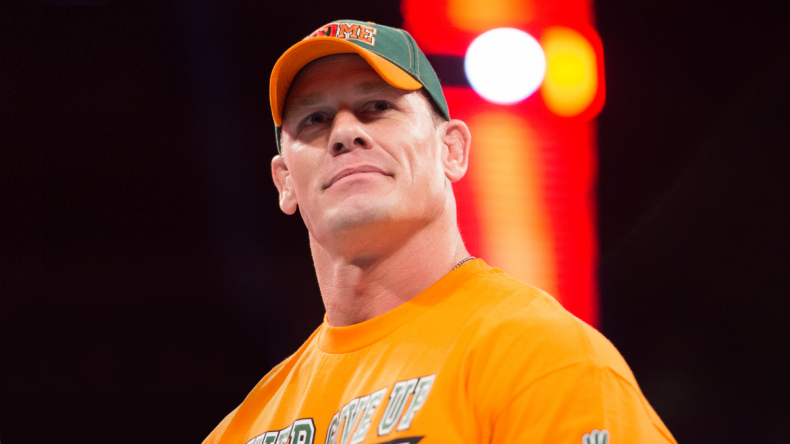 Check out the backstage segment on Monday Night RAW that replaces John Cena at Crown Jewel, below.
Last Monday, Robbie Fox of Barstool Sports reported that Cena and Bryan were "refusing" to work Crown Jewel, and Dave Meltzer of the Wrestling Observer confirmed that WWE creative were told Cena would not make the show. The report continued, stating that Cena was going to be replaced this Monday (which happened) and Bryan's WWE Championship match with AJ Styles will be advertised leading into Crown Jewel with Daniel not actually participating.
Following the murder of Washington Post columnist Jamal Khashoggi inside the consulate in Turkey, the WWE has taken heat from their 10-year deal with Saudi Arabia. WWE initially said it would "monitor the situation," but after weeks of investigations and the conclusion the Saudi government is responsible for Khashoggi's death, the Connecticut-based company announced it was still moving forward with Crown Jewel.
"WWE has operated in the Middle East for nearly 20 years and has developed a sizable and dedicated fan base," began a statement in the company's Q3 earnings published on its corporate website. "Considering the heinous crime committed at the Saudi consulate in Istanbul, the Company faced a very difficult decision as it relates to its event scheduled for November 2 in Riyadh.
"Similar to other U.S.-based companies who plan to continue operations in Saudi Arabia, the Company has decided to uphold its contractual obligations to the General Sports Authority and stage the event. Full-year 2018 guidance is predicated on the staging of the Riyadh event as scheduled."
Now that Cena is out, will Daniel Bryan not make the sure? And if he doesn't, how will WWE explain it?