WWE Cuts Ties With Hulk Hogan, Citing 'Diversity' Concerns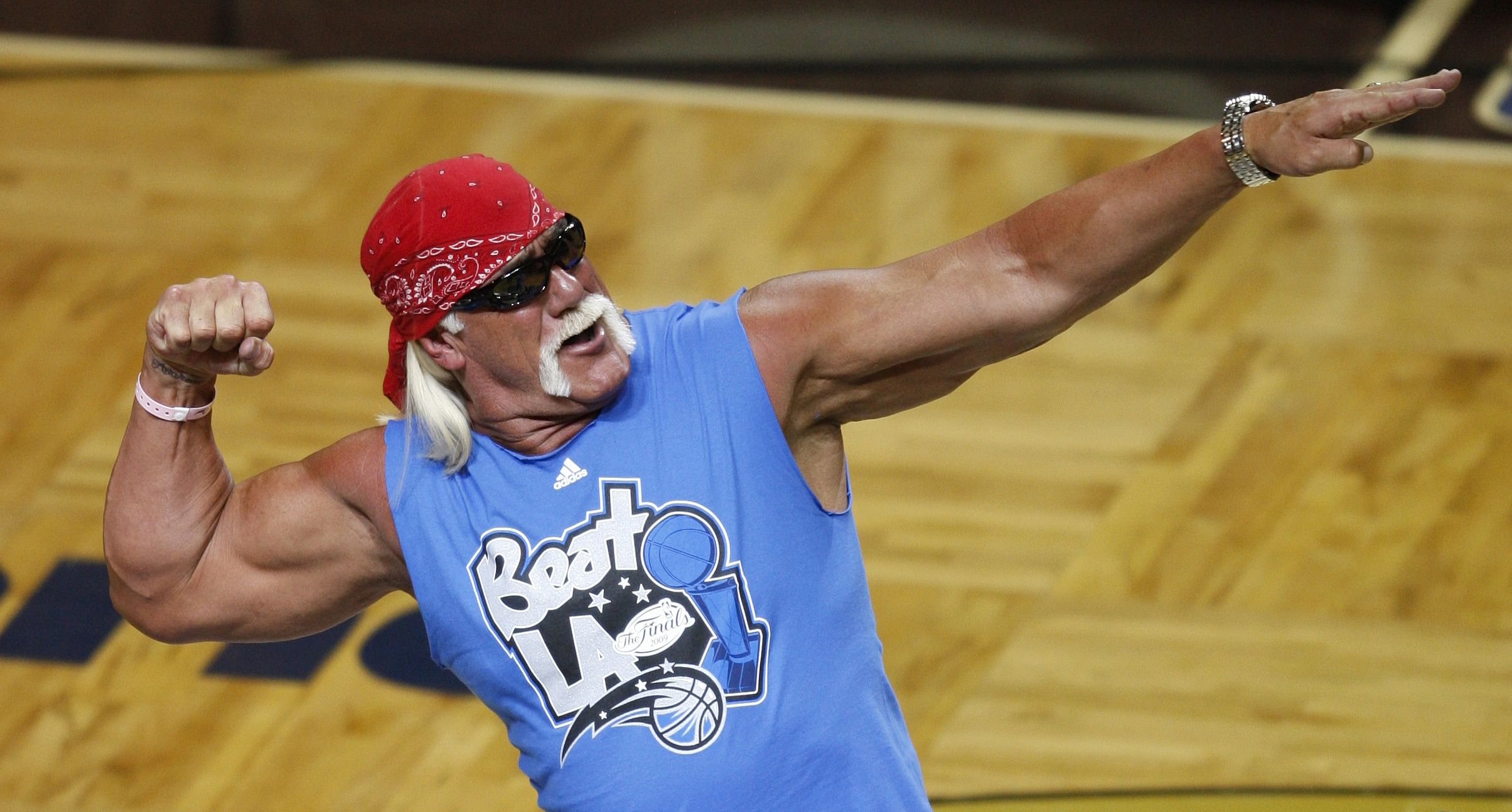 The WWE cut ties with longtime wrestler Hulk Hogan on Friday morning. Seven years ago, Hogan cut ties with WWE but returned to the company in 2014 to host WrestleMania.
"WWE terminated its contract with Terry Bollea aka Hulk Hogan," the wrestling organization said in a statement. "WWE is committed to embracing and celebrating individuals from all backgrounds as demonstrated by the diversity of our employees, performers and fans worldwide."
A search of Hulk Hogan's name in the WWE shop online shows no results, allowing buyers to now buy John Cena, Brock Lesnar or Dean Ambrose merchandise instead.
This comes after a video in which Hogan allegedly uses the n-word and other racial slurs. The purported tape, which has not been viewed by Newsweek, was uncovered through a joint investigation of the National Enquirer and Radar Online.
"Eight years ago I used offensive language during a conversation. It was unacceptable for me to have used that offensive language; there is no excuse for it; and I apologize for having done it," Hogan said in a statement, referring to the tape released by the Enquirer. "This is not who I am. I believe very strongly that every person in the world is important and should not be treated differently based on race, gender, orientation, religious beliefs or otherwise. I am disappointed with myself that I used language that is offensive and inconsistent with my own beliefs."
He also sent out this cryptic tweet several hours ago: