Stephanie McMahon Says WWE Evolution Can 'Absolutely' Be an Annual Event
The all-women's pay-per-view, Evolution, showcased the incredibly talented female superstars of the WWE. The event was so well-received fans and WWE execs alike expect it to lead to even more opportunities in the future.
"In terms of the Women's Evolution in the WWE, if it's a success like we know it will be, this can absolutely become an annual event," WWE Chief Branding Officer, Stephanie McMahon told Newsweek.
The sold out event from Nassau Coliseum on Long Island put the spotlight on more than 30 women from WWE's past and present as it gave fans four title matches featuring eight competitors across their individual brands.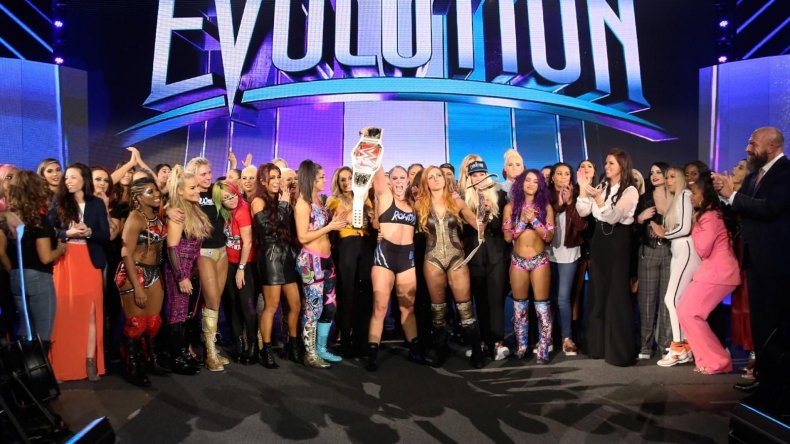 While Monday Night RAW, SmackDown Live, NXT, NXT UK and the Mae Young Classic were well-represented, she believes that more can be done. While she didn't budge when asked about Women's Tag Titles, she believes that more women's wrestling content is in the company's future.
"There's so much we can do with the women in the WWE. We need to continue to grow our roster, continue to reach out to all these women who are unsung heroes all over the world. Many were able to perform in the Mae Young Classic and to show all of us what they got and they absolutely steal the show every time," McMahon said. "We can do anything we want to do. I hope for Evolution 2, Mae Young Classic 3, women's programming on the network, main eventing Wrestlemania, and true gender parity and equality in our roster."
WWE Evolution can be streamed any time on the WWE Network.