WWE Evolution Predictions: Who Will Win on Sunday?
This Sunday, WWE Evolution will bring seven women-only matches to New York's Nassau Coliseum in the first pay-per-view vent of its kind.
There are three title matches featuring some of the hottest feuds in the company, and there is plenty of star power with the inclusion of Ronda Rousey, Nikki Bella and returning WWE Superstars like Trish Stratus and Lita, among many others.
But if you don't know whom to choose in your office predictions pool, check out the NewsGeek team's predictions for WWE Evolution. If you want to see the crew pick the winners of Sunday's show, watch the predictions video here.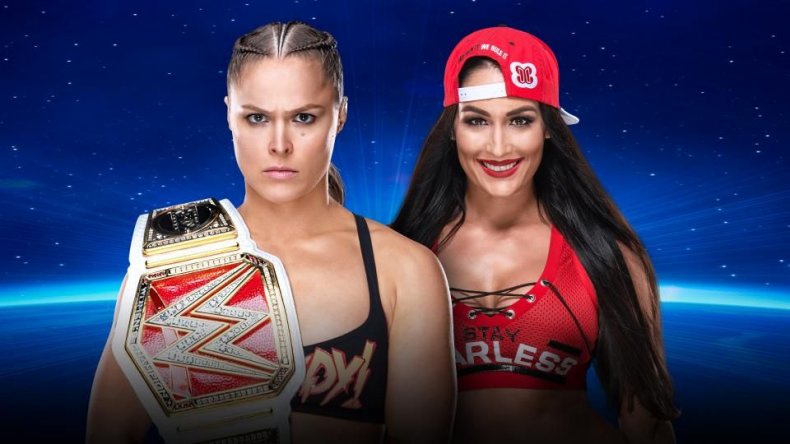 NIKKI BELLA vs. RONDA ROUSEY (c) - RAW WOMEN'S CHAMPIONSHIP MATCH
OK, this is a consensus pick from the wrestling "experts." Although Bella is a hot name in the WWE, it's waaaay too early for Rousey to drop the belt.
Bob - Ronda Rousey
Phil - Ronda Rousey
Rocco - Ronda Rousey
Mo - Ronda Rousey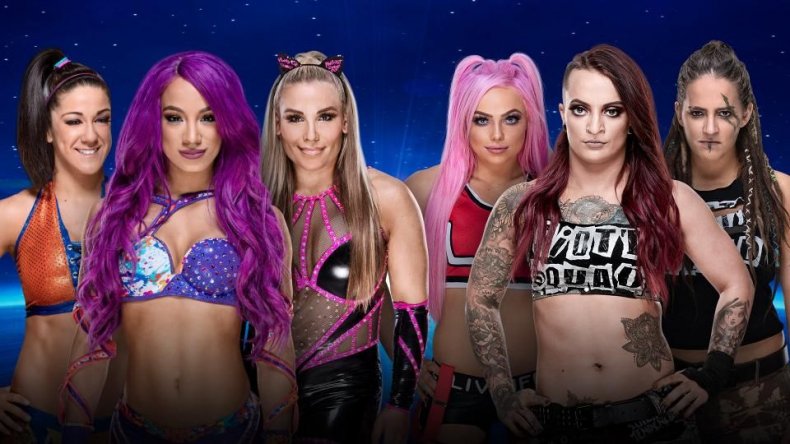 SASHA BANKS, BAYLEY & NATALYA vs. THE RIOTT SQUAD
A Monday Night Raw–caliber match. Bob, Phil and Rocco feel the Riott Squad needs the win, and the heels should win at least one match that night. Mo feels this is a good way to give Banks some momentum, coming off her injury.
Bob - Riott Squad
Phil - Riott Squad
Rocco - Riott Squad
Mo - Banks/Bayley/Natalya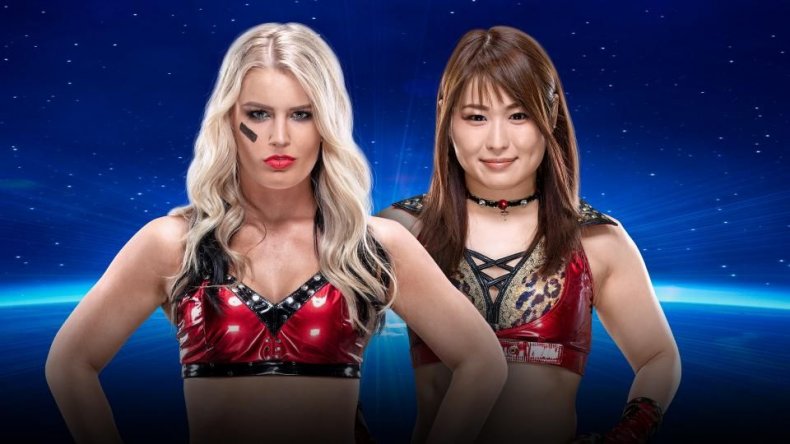 TONI STORM vs. IO SHIRAI - MAE YOUNG CLASSIC FINALS
In what could be match of the night, the Mae Young Classic final between Toni Storm and Io Shirai could be great. Admittedly, this match might go either way, but Bob, Phil and Rocco feel the recent WWE signing of Shirai means it makes sense for her to come out of the tournament as the winner.
Mo feels Storm will win because she's a blonde (and Vince loves blondes).
Bob - Io Shirai
Phil - Io Shirai
Rocco - Io Shirai
Mo - Toni Storm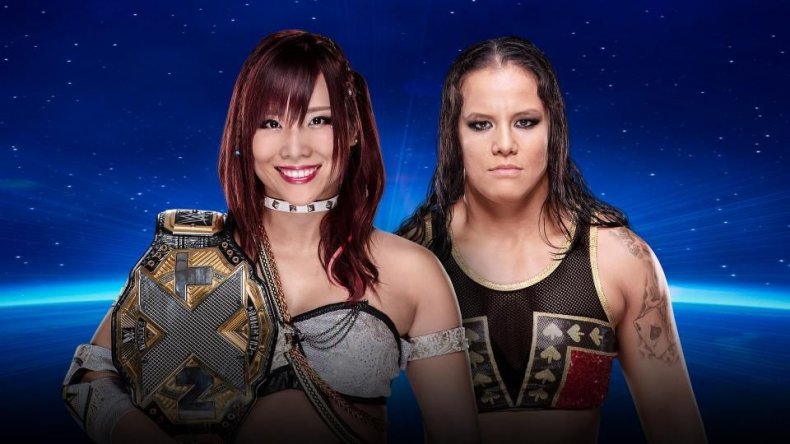 KAIRI SANE (c) vs SHAYNA BASZLER - NXT WOMEN'S CHAMPIONSHIP
Mo is picking the people he likes, and since he enjoys Shayna Baszler's work in WWE NXT, he's going with the "submission magician." The rest of the crew sees Baszler falling to Sane again and moving up to the main roster (hopefully).
Bob - Kairi Sane
Phil - Kairi Sane
Rocco - Kairi Sane
Mo - Shayna Baszler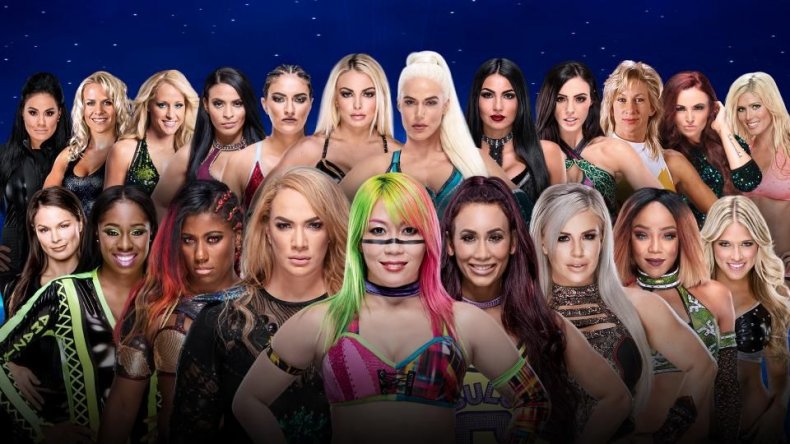 WOMEN'S BATTLE ROYAL - FUTURE CHAMPIONSHIP MATCH
This is a hodgepodge, everybody-in-the-pool match of the night, with more than 20 women competing for a future title opportunity. While former WWE Superstars like Molly Holly and Torrie Wilson will be in the match, it's unlikely they'll sniff a victory in this one.
The crew all have separate winners for this match, so it can go either way.
Bob - Naomi
Phil - Nia Jax
Rocco - Carmella
Mo - Asuka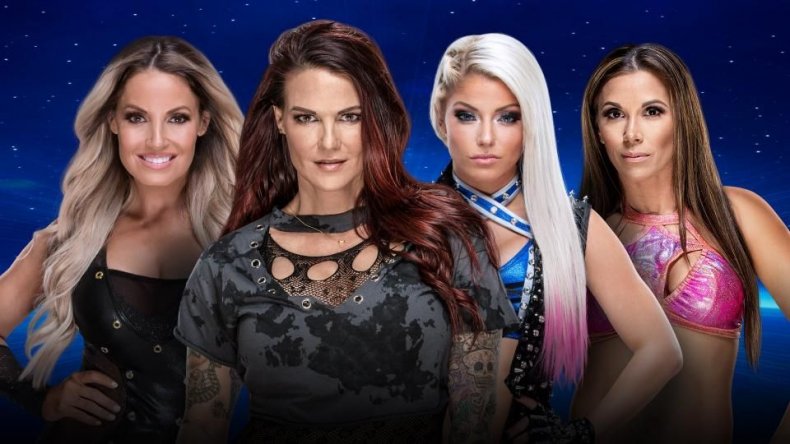 ALEXA BLISS & MICKIE JAMES VS. TRISH STRATUS & LITA
The writing is on the wall in this match. Bringing in Trish Stratus and Lita is WWE's way of getting that "nostalgia" pop. Even Mo's contrarian ways can't deny that the feel-good moment of the night will be in this match.
Bob - Trish/Lita
Phil - Trish/Lita
Rocco - Trish/Lita
Mo - Trish/Lita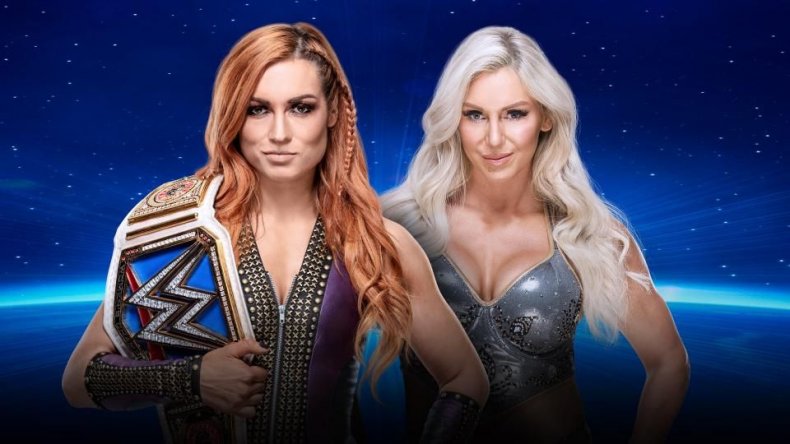 BECKY LYNCH (c) vs. CHARLOTTE FLAIR - SMACKDOWN WOMEN'S CHAMPIONSHIP MATCH
The consensus is that it's too soon for Lynch to drop the belt back to Flair.
Wait, Mo is picking Flair? Mo is choosing her because "she's the new Roman." WWE could probably squeeze more life out of this feud heading into Survivor Series, but most of us feel Lynch is leaving Evolution with the SmackDown Women's Championship.
Bob - Becky Lynch
Phil - Becky Lynch
Rocco - Becky Lynch
Mo - Charlotte Flair