WWE Announces Fabulous Moolah Memorial Battle Royal, But the Wrestler Has a Troubling Legacy
Updated | WWE said on March 15 that it will no longer name its WrestleMania match after Moolah.
"After further consideration, we believe it's best to proceed with the name 'WrestleMania Women's Battle Royal.' What remains most important is that this historic match is part of WWE's unwavering commitment to the Women's Division," the company said in a statement to Newsweek.
Original story: Professional wrestling is replete with repugnant characters. The trope of the foreign bad guy—or "heel," in wrestling parlance—taunting the crowd by denigrating the American flag is well-worn. But what if an icon of the sport, one effusively heralded as a pioneer for women, isn't quite the bastion of female empowerment she is proclaimed to be?
That is the predicament World Wrestling Entertainment (WWE) finds itself in on Tuesday.
On Monday night's episode of Raw, the company's flagship USA Network series, WWE announced it will hold the first-ever Fabulous Moolah memorial battle royal at its biggest event of the year, WrestleMania, on April 8. There was a decisive split in the response to the announcement Monday night. Many of WWE's female wrestlers tweeted jubilantly about the match and its namesake. "She was THE standard bearer," said Natalya. "The Fabulous Moolah was the original. She was everything!" wrote Carmella.
And then there was the less enthusiastic fan response. "It's called the Fabulous Moolah Battle Royal because Bill Cosby didn't die yet," said one Twitter user.
Viewers pointed out years of allegations about Moolah's checkered history, ranging from claims she monopolized women's wrestling in North America, facilitating other wrestlers' bookings and helping herself to a large portion of their pay, to more egregious charges that she sexually exploited women under her mentorship.
But WrestleMania's memorial battle royal, celebrating the wrestler, trainer and promoter's legacy, has led to numerous claims against her resurfacing. Stories about Moolah—real name Mary Lillian Ellison—have been shared in interviews, books and documentaries for years, particularly after her death in November 2007. Moolah went to the grave a wrestling dignitary, and so the legend has grown—and accusations against her remain largely unanswered.
The 2017 book Sisterhood of the Squared Circle, by Pat LaPrade and Dan Murphy, provides a cursory explanation of the dichotomy between the acclaim Moolah received as a star (a 28-year title reign and a prime spot in CBS's Saturday morning cartoon Hulk Hogan's Rock 'n' Wrestling) and the experiences that other women had with Moolah out of character, as Ellison. Moolah was all-powerful when it came to women in the wrestling business from the late 1950s through the 1980s. It was through her that male promoters booked female talent on their cards, and it was because of her that women wanting to don Spandex and throw a suplex would train at her compound in South Carolina.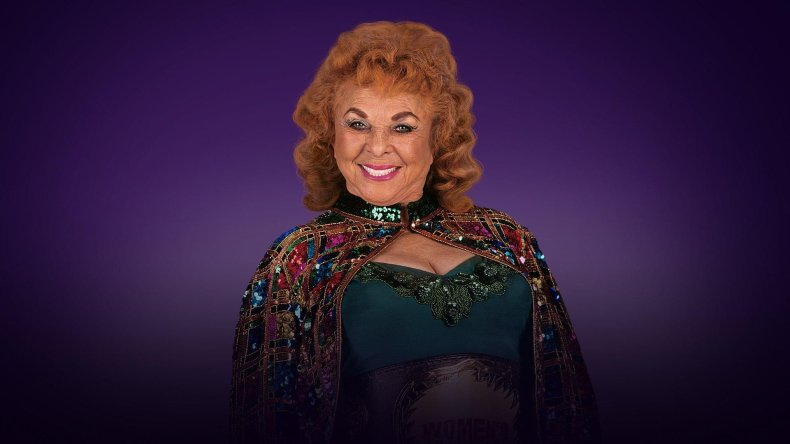 Jeannine Mjoseth, one of Moolah's protégées in the 1980s, wrestled as Mad Maxine. In 2014, she told Slam! Wrestling that Moolah's training system was such that women became indebted to her—they trained and lived at her compound and incurred both training and lodging costs. "[She] controlled their lives," said Mjoseth. And when she did begin to earn money from performing on live wrestling cards, "Moolah was taking at least half of what I was earning," Mjoseth said.
Her account is corroborated by another trainee, Debbie Johnson, who told the website LadySports in 2008 that Moolah "took 30 [percent] of everything we all made before anything else came out of our money. Then she took out our travel expenses, then food, then rent.... I worked my ass off for her for almost two years before I ever had money coming to me." Both Mjoseth and Johnson used the same word to describe Moolah: evil.
Over the years, Mjoseth and other women have also come forward with deeply disturbing allegations of sexual exploitation under Moolah and her then husband, Buddy Lee. Mjoseth told Slam, "Moolah did send girls out to this guy in Arizona and pimped them out.… That was part of Moolah's way of making money. She was just a bad person. Moolah didn't have a good bone in her body."
The family of Susie Mae McCoy, a black wrestler who went by the name Sweet Georgia Brown and wrestled for Moolah from 1957 to 1972, shared a similar story in 2006. McCoy's daughter Barbara said her mother once admitted to her she had been "raped, given drugs and made an addict" during her career. This, the family determined, was a means of controlling McCoy and keeping her dependent on the promoters.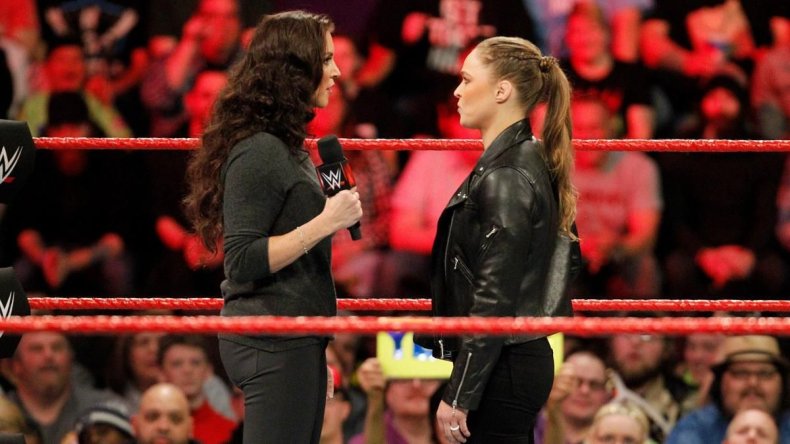 LaPrade and Murphy's Sisterhood of the Squared Circle also cites a blog post written by Moolah's real-life nemesis, Penny Banner, after Moolah's death. "Moolah was a pimp," Banner is claimed to have written. "Moolah would send out her half-trained underage female-wrestlers to 'photo shoots' that would, by the standards of today, be considered pedophilia and pornography." (Banner died in May 2008, seven months after Moolah.)
In this era of #MeToo and the Time's Up movement toppling powerful men in entertainment, sport and politics, the accusations against Moolah can't be ignored by WWE, as fans continued to flood social media Tuesday.
Commercially, WWE has been undergoing a pivotal shift in its commitment to gender equality and female empowerment, which makes its commemoration of Moolah unfortunate at best and troubling at worst. For the past few years, the organization has transformed its portrayal of women from a gratuitous sideshow to a main event centerpiece.
WWE has translated that into money-spinning opportunities, including a lucrative deal with Mattel for a line of Barbie dolls modeled after its wrestlers. And in January, WWE nabbed one of the biggest names in combat sport, Ronda Rousey, as a full-time performer, bringing even more attention to its women's division.
WWE did not respond to Newsweek's request for comment.
This article has been updated to include comment from WWE.