WWE Hell in a Cell 2018 Card: Every Match on Sunday
The first WWE pay-per-view after SummerSlam, Hell in a Cell will bring the monstrous structure to fans on Sunday alongside a series of ongoing feuds.
One feud on Monday Night RAW has seemingly spilled over to all aspects of the red brand's matches. Universal Champion Roman Reigns will defend his title against Braun Strowman, while Roman's Shield brethren will go for the RAW tag team championships against Strowman's new friends, Dolph Ziggler and Drew McIntyre.
SmackDown Live's feuds are more self-contained. Some possible barn burners in the mix like AJ Styles squaring off against Samoa Joe and Randy Orton taking on Jeff Hardy in a Hell in a Cell.
There are eight confirmed matches on the main card, but fans can expect a match or two added to the kickoff show before the weekend begins and we'll update as soon as we learn more.
Here are all the matches for WWE's Hell in a Cell 2018.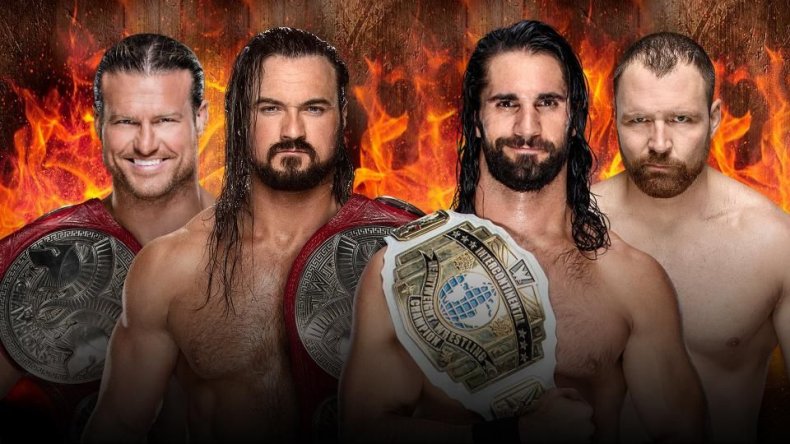 Dolph Ziggler and Drew McIntyre (c) vs Dean Ambrose and Seth Rollins - RAW Tag Team Championship Match
Ziggler and McIntyre, and Dean and Seth have been intertwined for weeks as Rollins and Dolph previously feuded over the Intercontinental Championship heading into SummerSlam.
After Seth retrieved the title, Ziggler and McIntyre strapped their wagon to Braun Strowman as a new force for change on Monday Night RAW. Their first order of business was to take out the B-Team and capture the RAW Tag Team Championships. Rollins convinced acting General Manager Baron Corbin to give them a tag title shot at Hell in a Cell after the Shield were falsely arrested on an episode of RAW.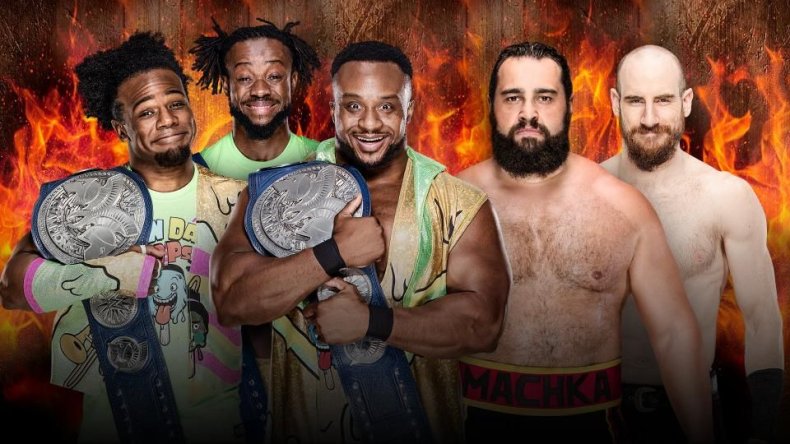 New Day (c) vs Rusev Day - SmackDown Tag Team Championship Match
The last confirmed match on the card, Rusev and Aiden English defeated The Bar to earn a tag team championship match against the New Day.
Can Rusev and English's newly-strengthened bond overcome the five-time champs? Or will old habits die hard for English as he costs his team a shot at the gold?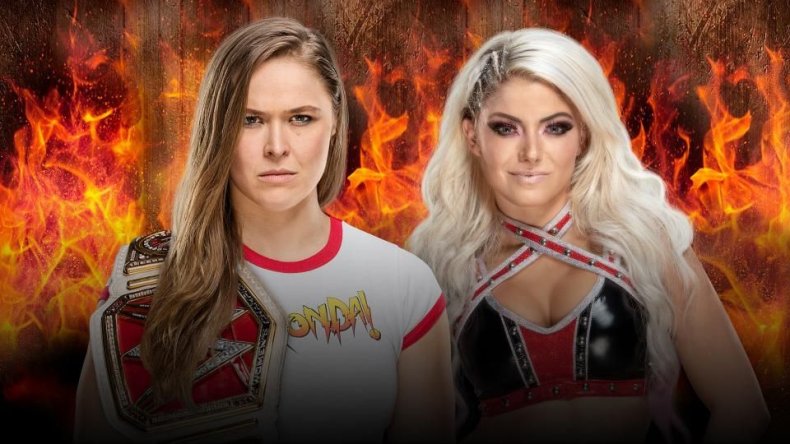 Ronda Rousey (c) vs Alexa Bliss - RAW Women's Championship Match
After squashing Alexa at SummerSlam to capture her first WWE championship, Ronda Rousey looks to do so again at Hell in a Cell. However, Bliss has used the numbers game to get a slight edge on Ronda, weakening her opponent every weak with attack after attack after attack through allies like Mickie James.
Will the compiled assaults give Bliss a chance at recapturing her title or will Rousey's dominance continue?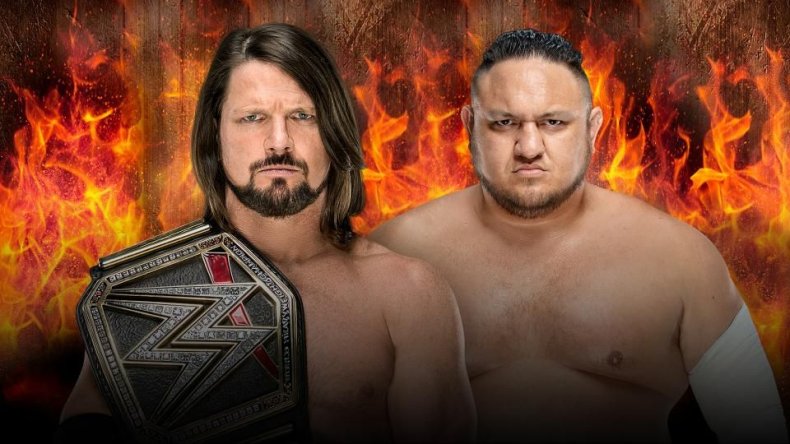 AJ Styles (c) vs Samoa Joe - WWE Championship Match
Samoa Joe made his feud with WWE Champion AJ Styles a personal one, calling out the champ for being a bad father and husband.
Styles is increasingly losing his cool with Joe and wants to put away his former friend for good at the Hell in a Cell pay-per-view.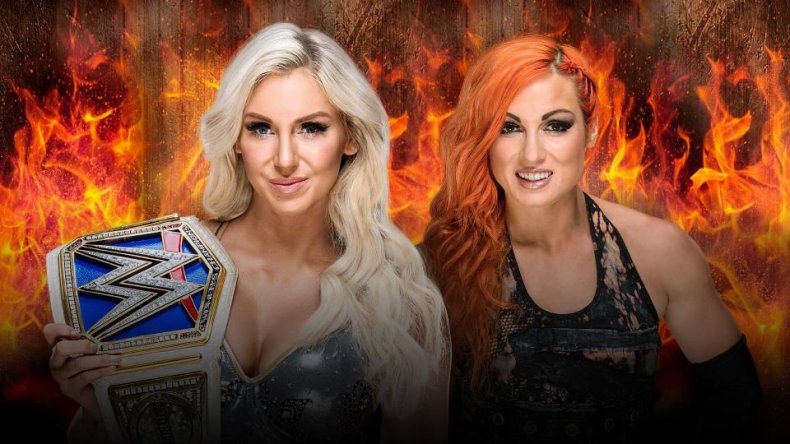 Charlotte Flair (c) vs Becky Lynch - SmackDown Women's Championship Match
One of the most heated feuds in the company, Becky Lynch turned on her former best friend Charlotte at SummerSlam after Flair won the title.
Feeling like Charlotte used her status in the company to jump the line, Becky looks to not only take the title but become the most dominant women's wrestler in the company.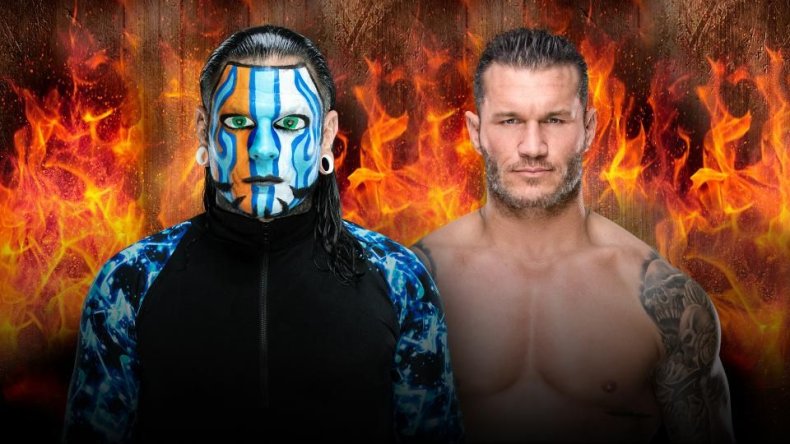 Randy Orton vs Jeff Hardy - Hell in a Cell Match
Randy Orton has had his eyes set on Jeff Hardy for weeks. After a short break, Orton returned with a chip on his shoulder and a new purpose, to take out wrestlers the crowds love, starting with Hardy.
After numerous attacks, Hardy and Orton will settle their beef Sunday. Expect some high-flying heroics from Hardy in his first career match inside the Hell in a Cell.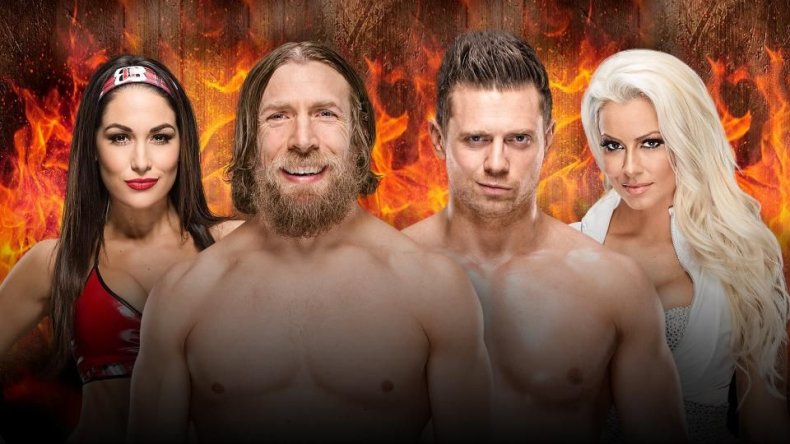 Daniel Bryan and Brie Bella vs Miz and Maryse
After Maryse helped Miz defeat Daniel Bryan at SummerSlam by handing her husband brass knuckles, Bryan's wife Brie Bella looks to get revenge on the "It couple" by beating on them at the Hell in a Cell pay-per-view.
The four will square off in a mixed tag match, and forward the Daniel Bryan and Miz storyline even more.
Braun Strowman vs Roman Reigns (c) - Universal Championship Match (Hell in a Cell)
The likely main event of Hell in a Cell, Braun Strowman cashed-in his Money in the Bank briefcase to take on Roman Reigns one-on-one in a Hell in a Cell match.
After Seth and Dean helped thwart Braun's previous cash-in attempt, Strowman aligned himself with Dolph and Drew (as well as the heel locker room) to get the best of The Shield. The two giants will finally get a one-on-one match, but Stephanie McMahon allowed WWE Hall of Famer Mick Foley become the special guest referee for the match.
Will his inclusion affect the outcome? And if Strowman captures the Universal Championship, how will RAW change?
WWE Hell in a Cell will begin at 7 p.m. EDT on the WWE Network.
What do you think of the Hell in a Cell card? Which match are you looking forward to the most? Let us know in the comments section below.