Jordan Myles Slams WWE for Controversial Shirt Design; Promotion Releases Statement
NXT superstar Jordan Myles took to Twitter over the weekend to slam the WWE for releasing a T-shirt design with a logo that bears resemblance to a racist caricature.
The T-shirt in question depicts a red smile with white teeth that spell out "Jordan Myles" over a black shirt. Myles, formerly known as ACH, and many others have drawn connections from the shirt design to the Sambo doll caricature used in the early 20th century.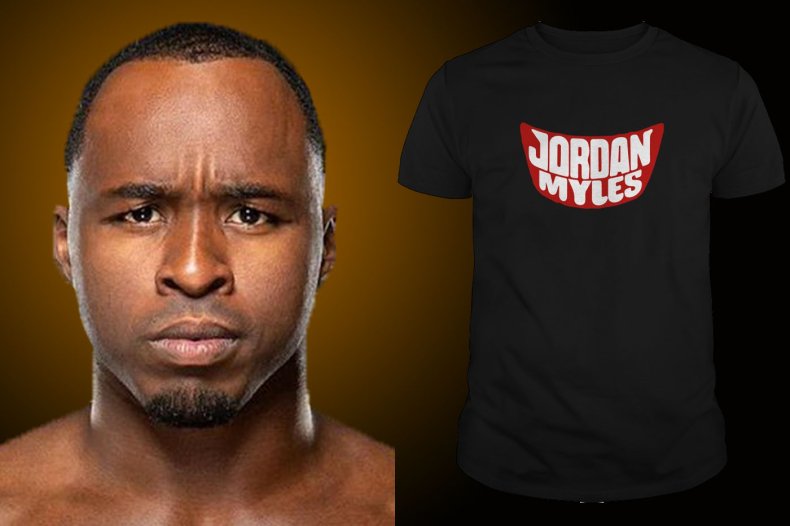 The Jordan Myles shirt was released alongside a slew of other NXT apparel prior to the premiere live episode on USA Network in September. However, as many pointed out, the design was pulled from the WWE Shop quickly after debuting.
When asked if he knew the design existed, Myles tweeted, "I've used this shirt as fuel. I knew the shirt existed and my soul hasn't been able to rest properly since I've laid eyes on it. My voice will be heard... my true opinion will be heard.. and my people will have their moment."
Late Sunday evening, the WWE released a statement obtained by PWInsider that Jordan Myles approved the design.
"Albert Hardie Jr. (aka Jordan Myles) approved this t-shirt for sale. As always, we work collaboratively with all of our performers to develop logos and merchandise designs and get their input and approval before proceeding. This was the same process with Albert, and we responded swiftly once he later requested that the logo/t-shirt be redesigned. No T-shirts were sold."
While the design in question was eventually replaced with a different one showing Myles' name, the fact that it was ever created is a problem for the 31-year-old wrestler.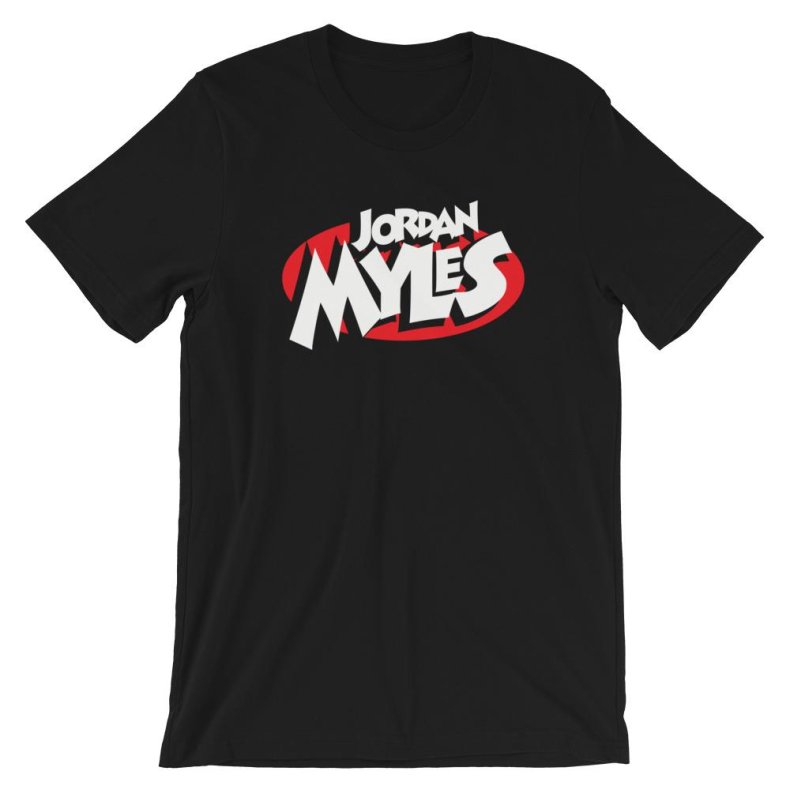 "Does it matter if the shirt was replaced? The FACT that they even made the first one overshadows anything till WE get what we deserve," Myles tweeted.
Myles signed with the WWE in February and debuted in NXT as part of the Breakout Tournament. He defeated Cameron Grimes in the tournament finals in August to earn a championship opportunity of his choosing. He would challenge NXT Champion Adam Cole, but would lose to the leader of The Undisputed Era.
Jordan Myles has not been seen on television since.
A hashtag campaign has begun following the Myles controversy with supporters using #ForTheCulture and making their profile picture black and white as a form of protest.
We'll continue to update the story with any new developments.